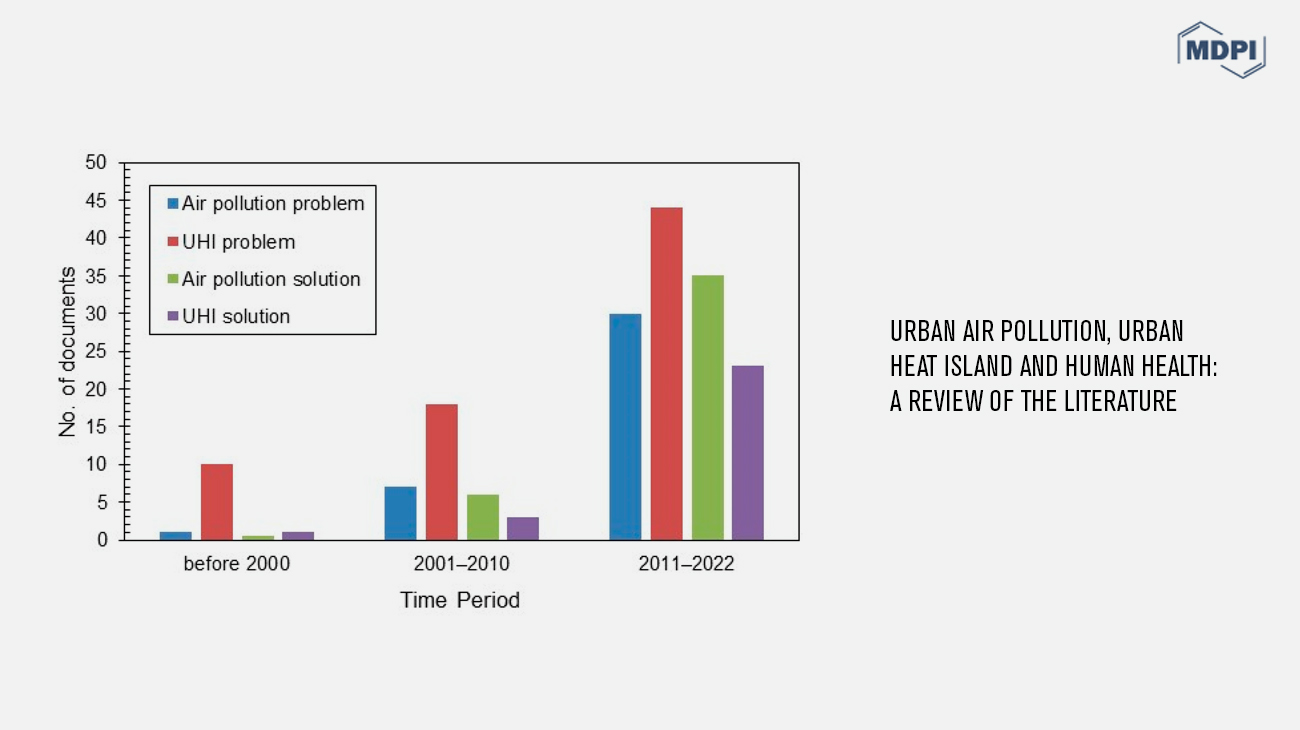 "Many cities of the world suffer from air pollution because of poor planning and design and heavy traffic in rapidly expanding urban environments. These conditions are exacerbated due to the Urban Heat Island (UHI) effect. While there have been studies linking the built environment and air pollution with health, they have ignored the aggravating role of UHI. "
On MDPI, editor of scientific journals, the article "Urban Air Pollution, Urban Heat Island and Human Health: A Review of the Literature" traces the academic studies, research and scientific papers that address the issue of the impact of urban pollution and heat island on public health.
In section 4.3. "Design and building materials", the article presents buildings with green walls, balconies and roofs as best practices, in which vegetation plays an important role in the absorption of atmospheric pollution. Among these, the Vertical Forest of Milan (2014, Boeri Studio).
To read the entire article: https://www.mdpi.com/2071-1050/14/15/9234/htm