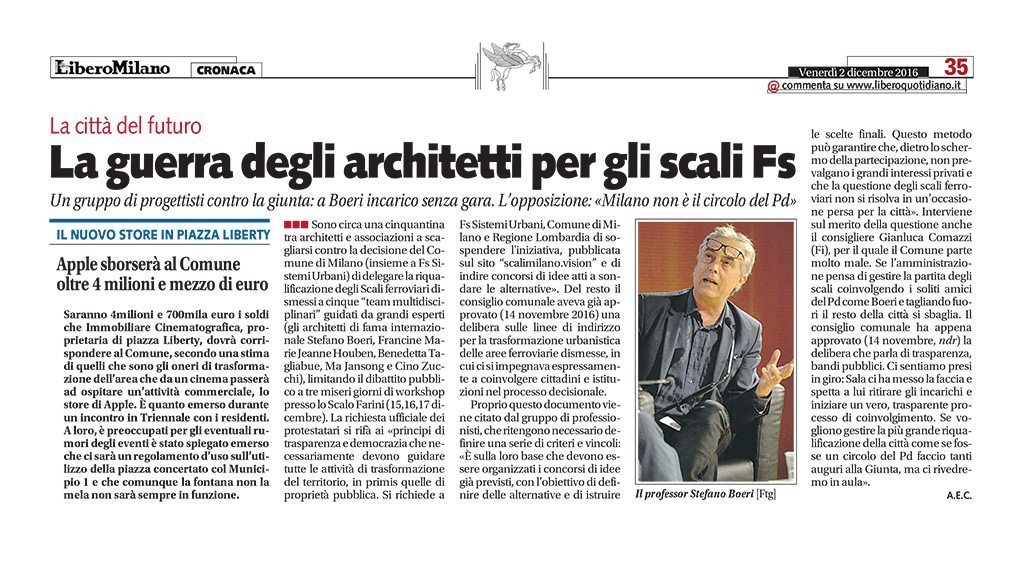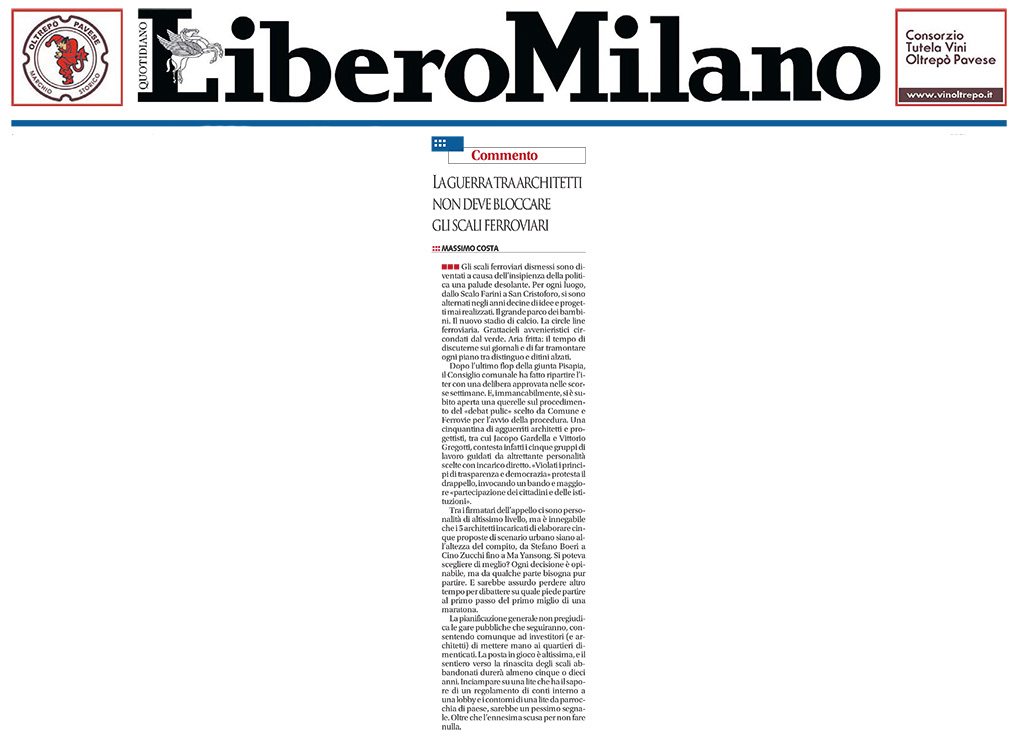 December 2, 2016
Stefano Boeri Architetti and 4 other architecture studios will take part in a workshop to define the guidelines for the requalification of the dismissed railway yards in Milan. The workshop will provide some preliminary visions for the future of these areas.
The architecture studios have been appointed by Comune di Milano, but 28 other architects don't agree with this choice and ask the Mayor of Milan, Giuseppe Sala to withdraw the assignment and get other studios involved with a public bid.
But "the 5 architects who have got involved in this project are undoubtedly up to this work", the newspaper writes.