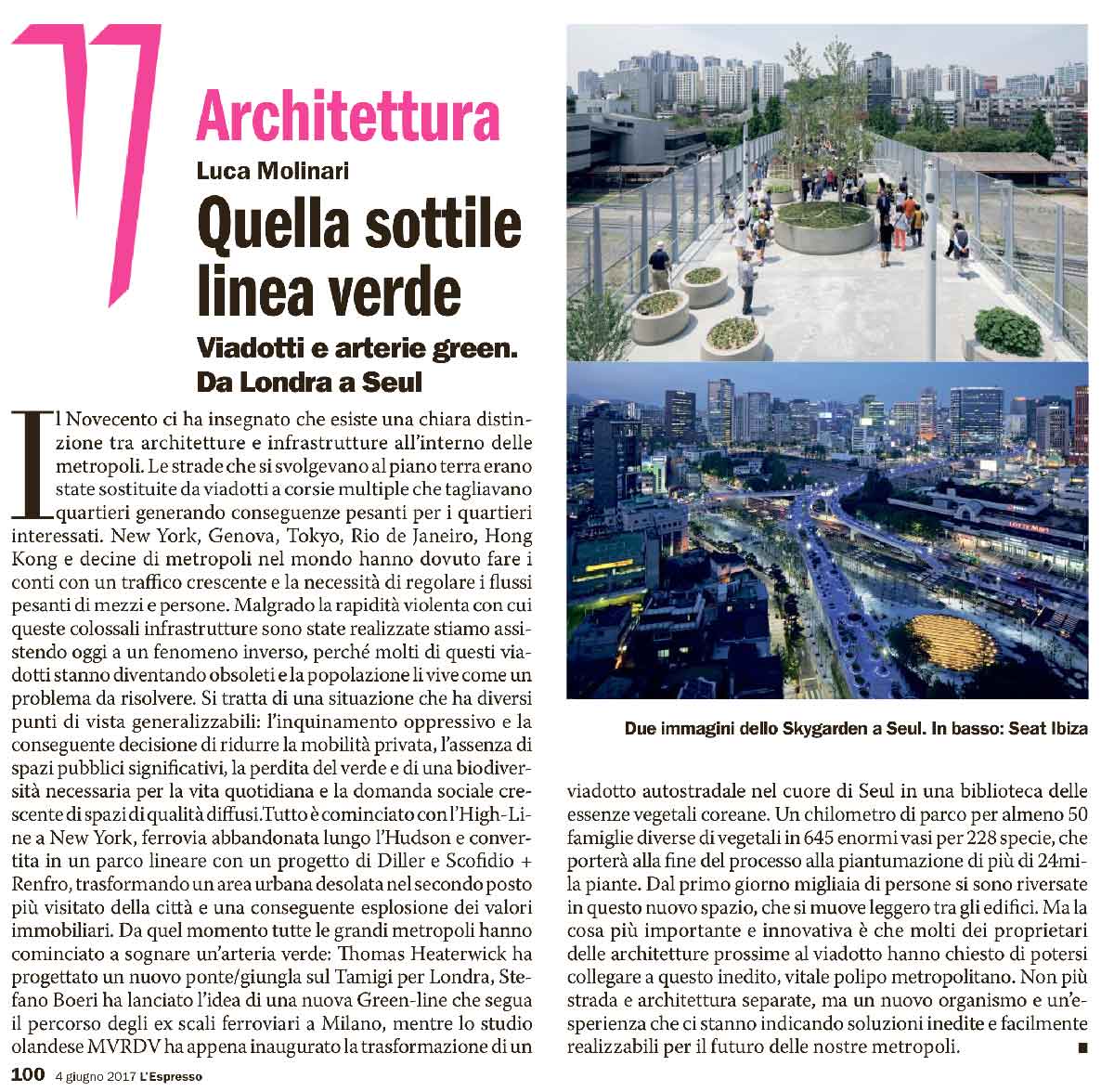 June 5th, 2017
With the High Line of New York, an abandoned railway refurbishment project designed by Diller and Scofidio + Rendro, the concept of infrastructure has been revolutionized, which is no longer an element separated from architecture but through redevelopment becomes inseparable part of the context.
Other major metropolises and other architects have begun dreaming of a green artery such as the High Line.
Among them, Stefano Boeri proposed during Salone del Mobile the Green River: a green path developed along the route of the abandoned railways of Milan.