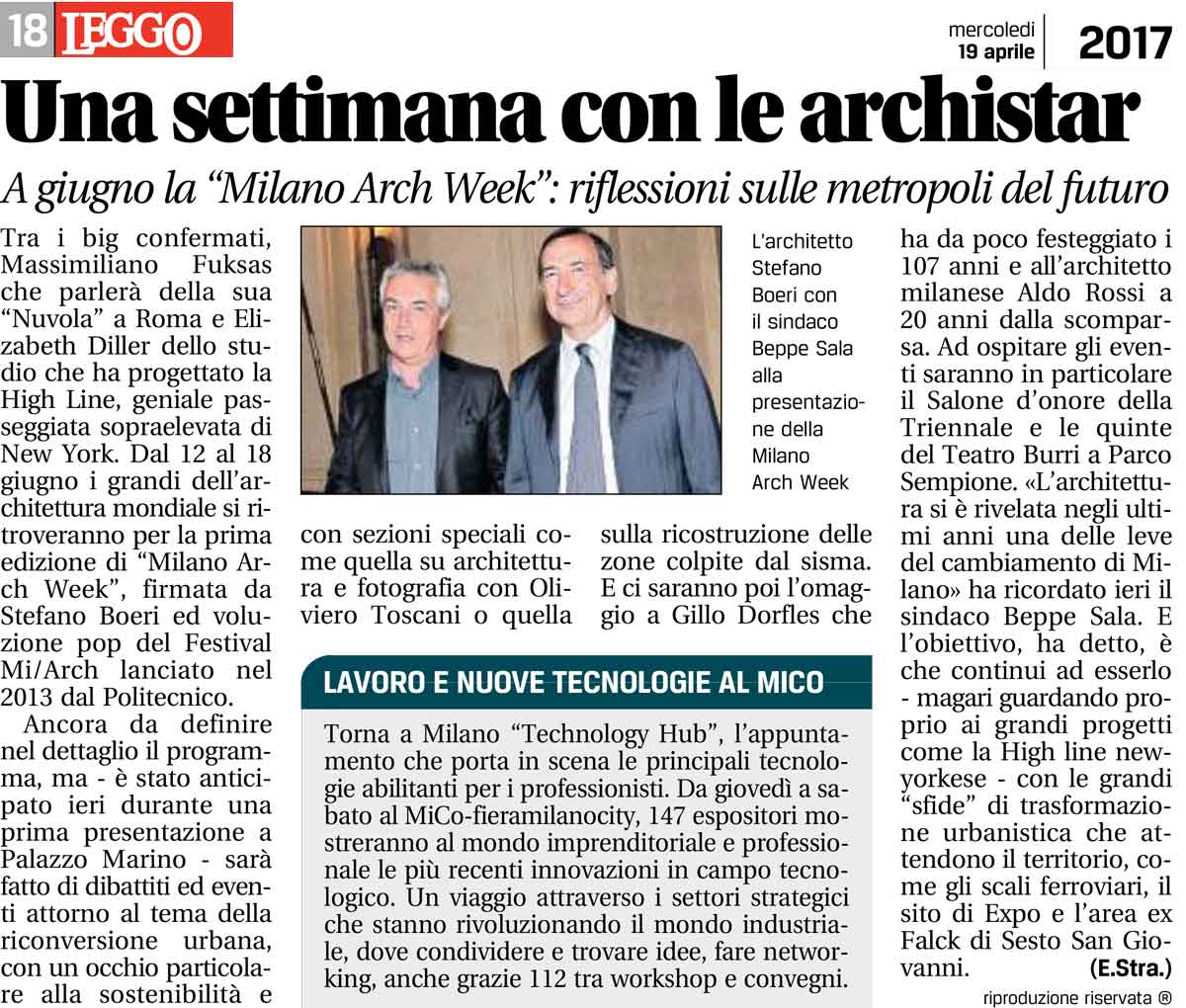 April 19th, 2017
On June 12-17th, in Milan will take place the "Milano Arch Week", an initiative promoted by Municipality together with Politecnico di Milano. The role of art director has been entrusted to Stefano Boeri.
Special guests will be: Massimiliano Fuksas, who will talk about his project "Nuvola" at Rome, Elizabeth Diller, who designed the High Line of New York and Oliviero Toscani that will introduce the world of photography in relation with architecture.
Special tribute to Gillo Dorfles, who turned 107 years old this year, and Aldo Rossi.
The event will be organized in numerous locations with two epicenters: Triennale di Milano and Burri's open air theater in Parco Sempione.