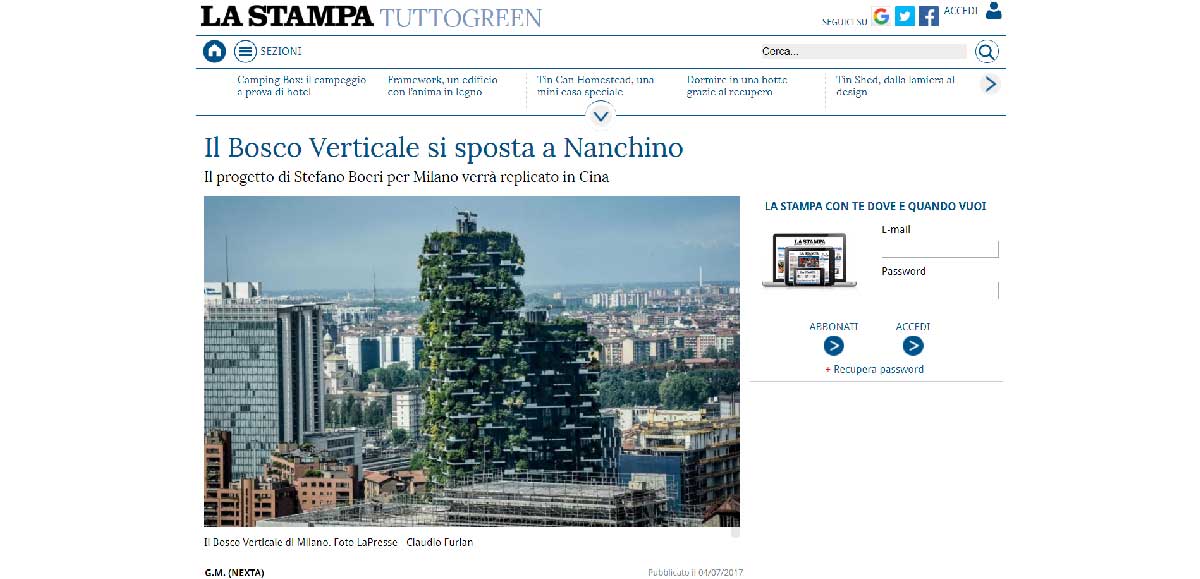 July 5th, 2017
Vertical Forest designed by Stefano Boeri Architetti, named the most beautiful skyscraper of the world, will rise also in Nanjing, China.
As the original and its second version, Tower of Cedars of Lausanne, Nanjing Vertical Forest will bring to the Chinese city environmental benefits such as the reduction of CO2 emissions, oxygen production and regeneration of local biodiversity.
The architect Stefano Boeri has even more ambitious projects, the Forest City, which is developing in various Chinese cities as: Shijiazhuang, Liuzhou, Giuzhou and Chongqing.
http://www.lastampa.it/2017/07/04/scienza/ambiente/architettura/il-bosco-verticale-si-sposta-a-nanchino-r7klVhYMfIQMzckcjdMnnN/pagina.html