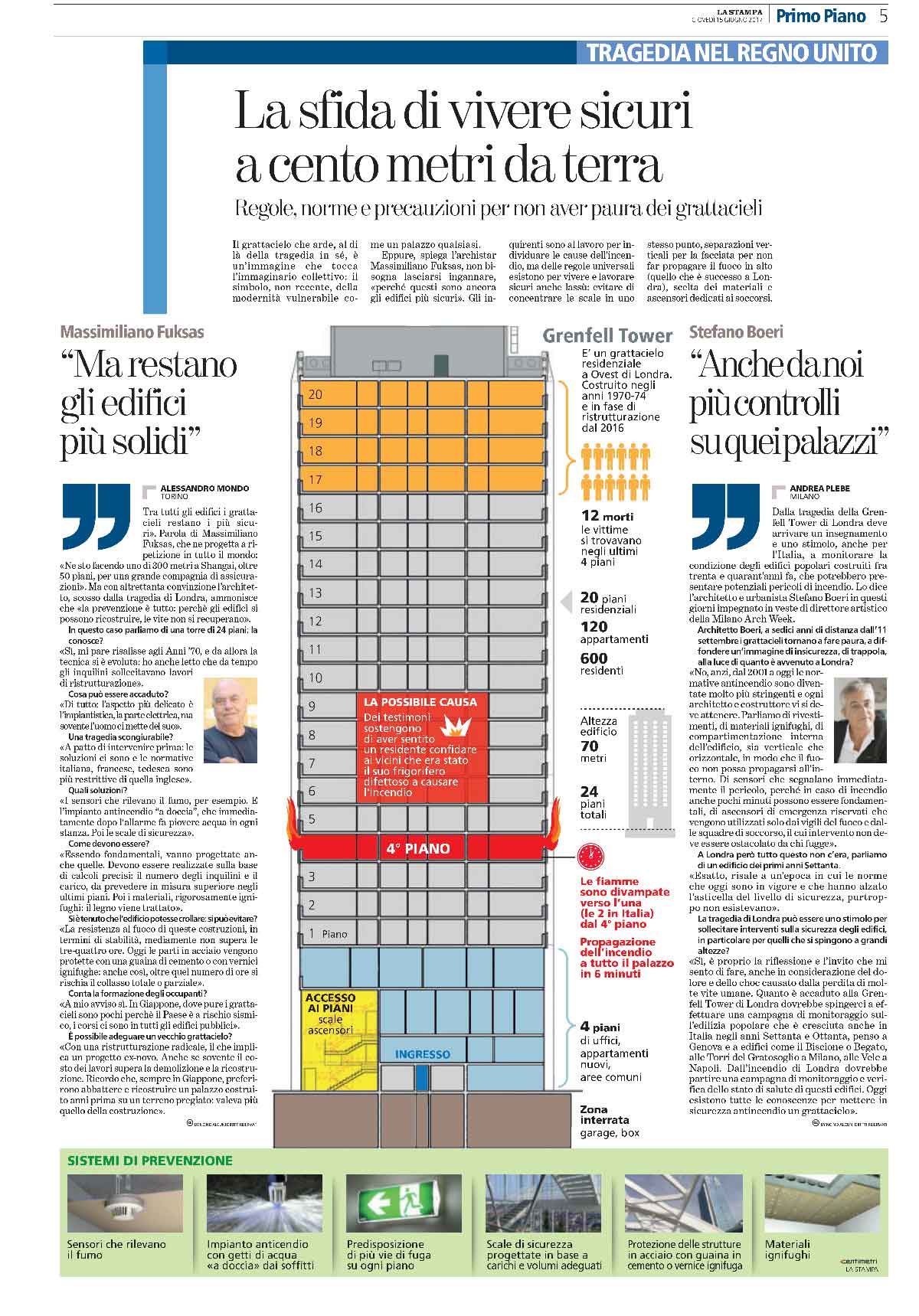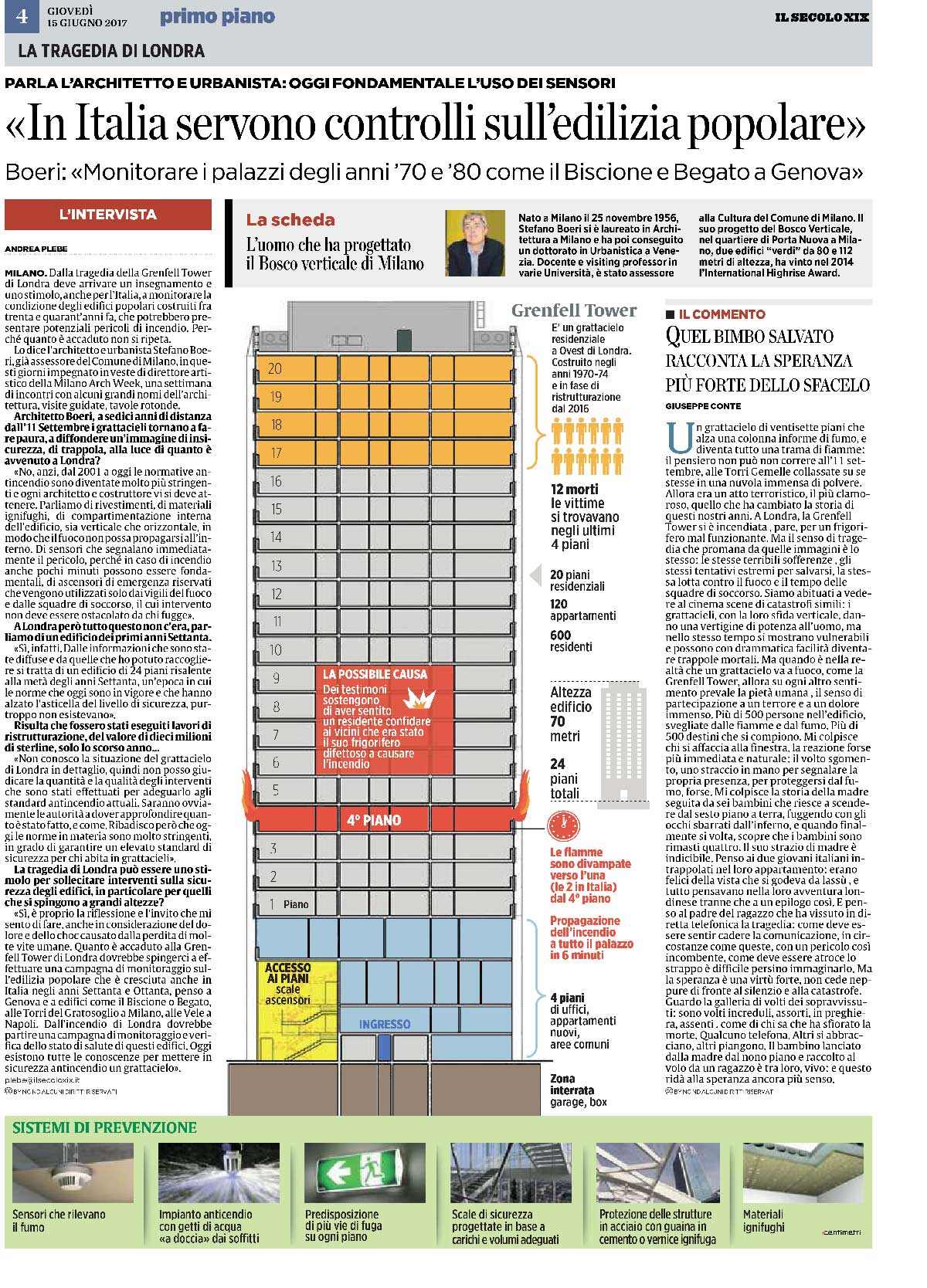 June 15th, 2017
Afterward the tragedy of Grenfell Tower in London, which was built in the 1970s, the architects Stefano Boeri and Massimo Fuksas express their opinion on safety regulations of existing and new build structures.
"From the tragedy of the Grenfell Tower in London, Italy must earn a teaching and a stimulus to monitor the condition of popular edifices built thirty and forty years ago, which could be exposed to potential fire hazards" said Stefano Boeri.
"Among the buildings, skyscrapers are the safest. But prevention is the more important thing, because buildings could be reconstructed, but lives can't be recovered" said Massimo Fuksas.