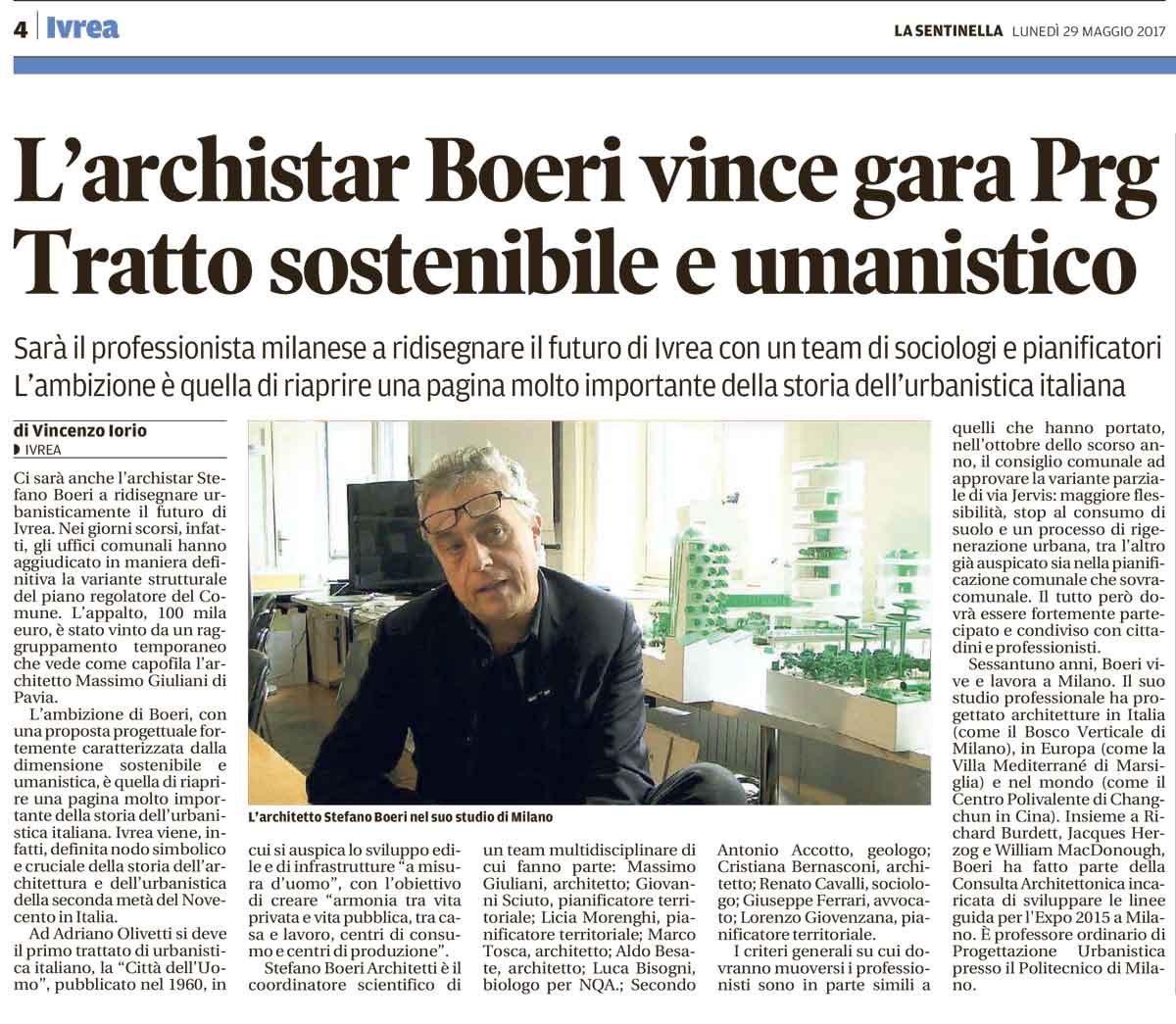 May 29th, 2017
Stefano Boeri redesigns Ivrea's General Local Plan, a project proposal strongly characterized by sustainability and humanistic dimension.
An important page of Italian urban history is reopened. In the second half of the twentieth century, Ivrea was in fact defined as the symbol of the history of architecture and urbanism, with the first Italian urban planning treatise by Adriano Olivetti.
Stefano Boeri Architetti is the scientific coordinator of a multidisciplinary team composed by relevant personalities.