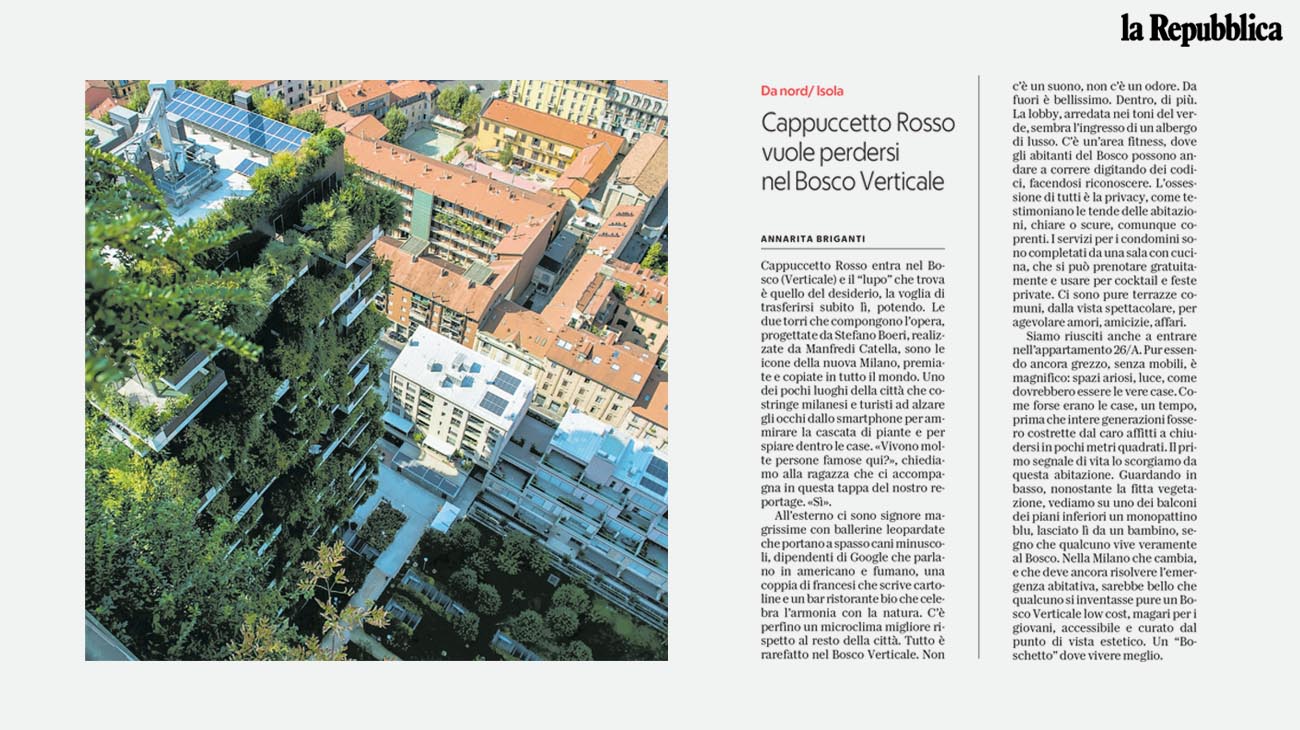 Today on Repubblica Little Red Riding Hood visits the Vertical Forest and the wolf dreams to live in one of the two towers.
The residential complex designed by Stefano Boeri and developed by Manfredi Catella is,according to the article, "one of the few places of the city that obliges Milaneses and tourists to look up to admire the green waterfall and to look inside the houses".
An architectural prototype that consider living nature as fundamental part of the building and that proposes an urban reforestation model which produces oxygen, absorbs fine dusts, decreases CO2, reduces the urban heat island and increases biodiversity.