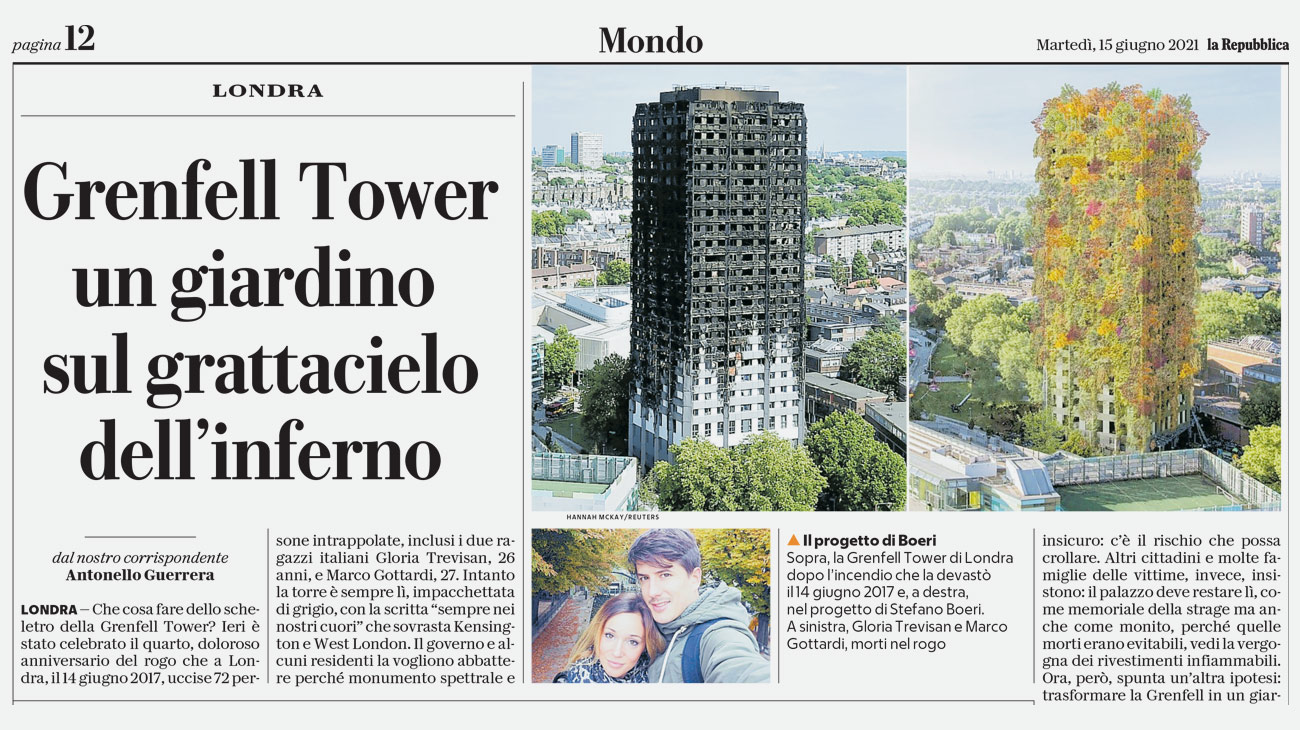 On La Repubblica a proposal of Stefano Boeri Architetti for the Grenfell Tower: transform the skyscraper which destroyed by fire in June 2017 into a vertical garden.
The idea of the project is to "revive" the Grenfell with climbing plants, flowers and other tree species along its 24 floors, with a double objective: preserve the memory of the victims, associating each one with a plant, and to remove the spectral elements .
"We are not talking about a" Vertical Forest " or housing structures. Instead, we are talking about a memorial that is also a symbol of life", says the architect Stefano Boeri.
The article is from Tuesday 15 June 2021.