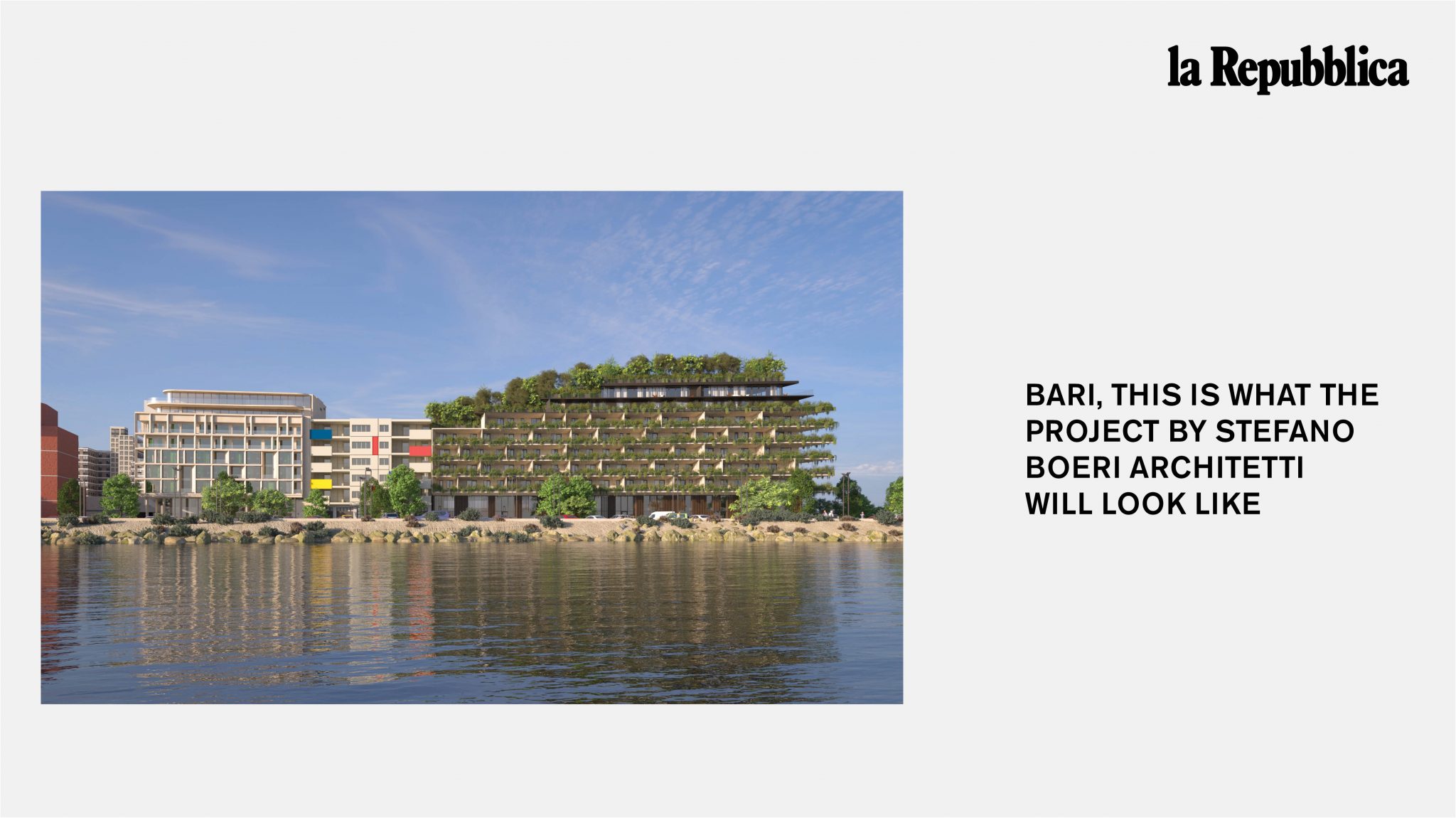 La Repubblica devotes an article to Stefano Boeri Architetti's project for the Vittorio Veneto Waterfront in Bari.
Eight storeys high with about 130 apartments of different sizes, from 50 to 150 square meters, used by users of different social and family composition, to which are added 10 larger apartments, arranged at the heads of the building and characterized by the presence of large terraces, and 6 apartments with private gardens. The added value of the project is the presence of plants and trees along the terraces and loggias and in the new park: the selection of essences, which has a total of almost 100 trees and nearly 20 thousand shrubs and plants, takes into account the specific needs of the climatic and environmental context, including high summer temperatures and proximity to the sea.
To read the full article: https://bari.repubblica.it/cronaca/2022/12/12/news/bosco_verticale_a_bari_ecco_come_sara_il_palazzo_firmato_da_stefano_boeri-378669386/
The news was picked up by other national newspapers such as Rai News, SkyTg24, Ansa, BariToday, Corriere del Mezzogiorno.