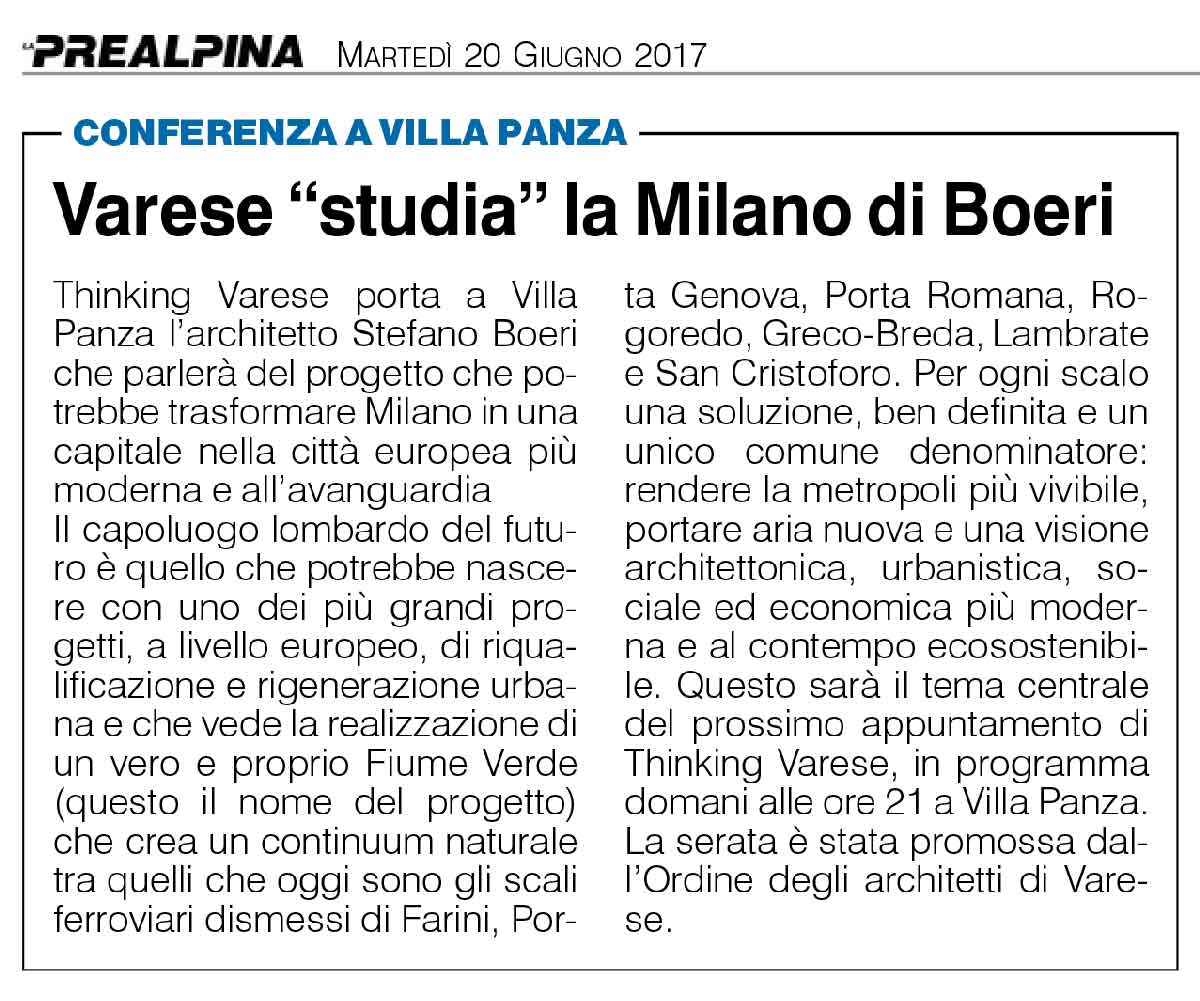 June 20th, 2017
Thinking Varese will bring at Villa Panza the architect Stefano Boeri, who will talk about a project which could transform Milan in a more modern and forefront city.
The Lombard city of the future is what could be born with one of the largest urban regeneration and redevelopment project Green River, which creates a continuous green between today's disused railways of Farini, Porta Genova, Porta Romana, Rogoredo, Greco-Breda, Lambrate and San Cristoforo.
Appointment tomorrow, June 21th, at 9:00 pm at Villa Panza.