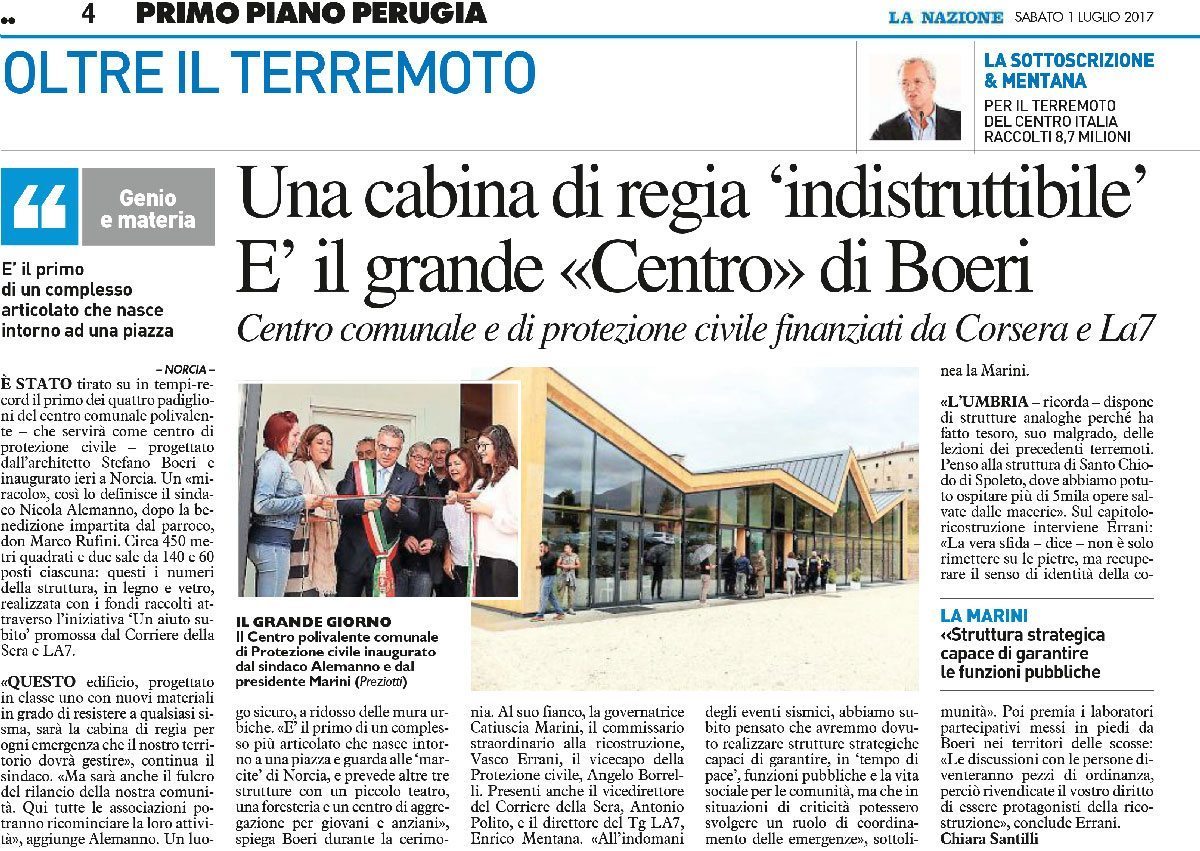 July 3rd, 2017
On Friday June 30th, the first pavilion of the Multipurpose Pavilion of Norcia, designed by Stefano Boeri Architetti, was inaugurated. The structure was realized thanks to the fundraising campaign of Un aiuto subito, collected by Corriere della Sera and TG La7, and the wood of Filiera del Legno del Friuli Venezia Giulia.
The pavilion, first of four, built with new materials that can withstand the earthquake, will function as a civil protection center.
"It's the first of a more articulated complex that grow around a square and looks at Norcia's water meadow, and provides three other structures with a small theater, a guest house and an aggregation center for both young and old" explained the architect Stefano Boeri.