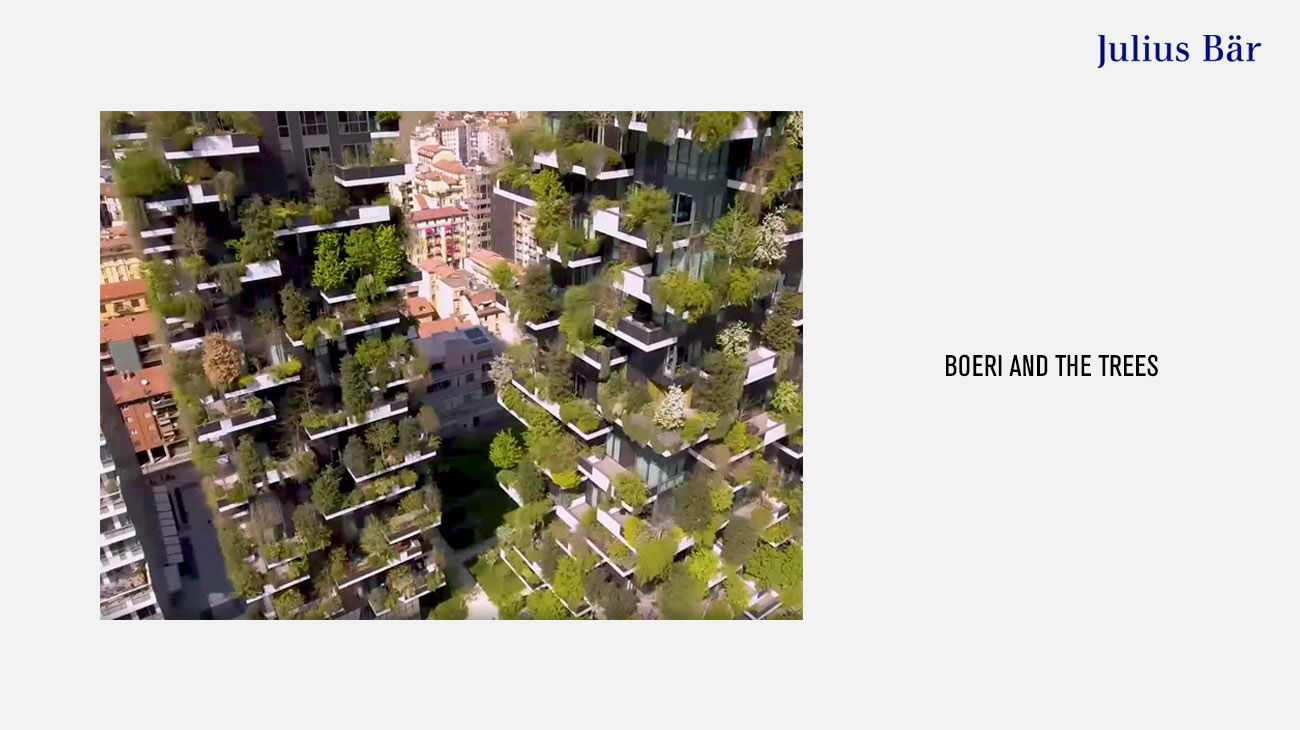 Julius Baer publish a video interview to Stefano Boeri who investigate the collective efficacy of an architecture that can welcome living nature as the Milan Vertical Forest and all the projects in construction designed by Stefano Boeri Architetti.
From the architect's literary and artistic inspirations to climate change, from Milan to bigger projects in China and around the world.
"In an act of pre-adolescent rebellion, 12 year-old Baron Cosimo Piovasco di Rondó – the protagonist in Italo Calvino's The Baron in the Trees – abandons his oppressive family by climbing a tree and vowing to spend the rest of his life among the branches. Today, in an effort to combat climate change, Italian architect Stefano Boeri is doing just the opposite – he's bringing the trees to the people".
The video and the article by Julius Baer: https://www.juliusbaer.com/insights/en/future-cities/boeri-and-the-trees/