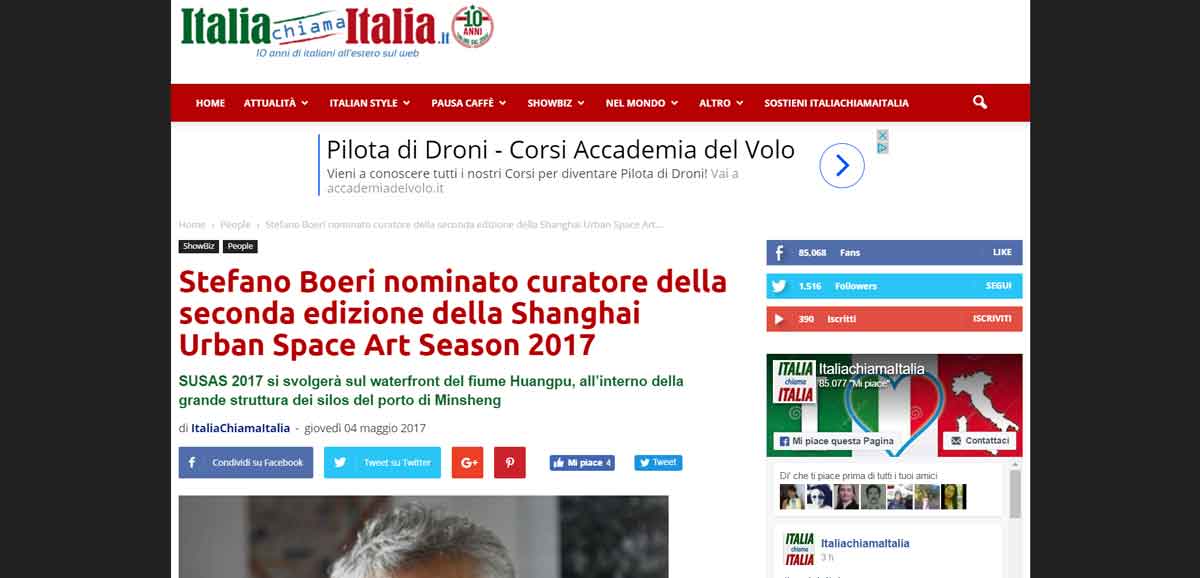 May 5th, 2017
SUSAS (Shanghai Urban Space Art Season) is the most important event of urban design, architecture and public art host by  the Municipality of Shanghai.
The select curatorship of the second edition (September-December 2017) will be composed by Architect and Urbanist Stefano Boeri, Professor Li Xiangning – Professor and Presidency Assistant of Tongji University and curator of contemporary Chinese architectural theory – and Fang Zhenning, artist and international reviewer and curator of public and modern art.
The event will take place on the Hangpu River's waterfront, within the structure of silos of Misheng port.
Stefano Boeri Architetti is entrused to design the installation Gioco Metropolitano at the entrance of the silos, a public playground to reactivate five senses as an antidote for the solitude of metropolitan life.
http://www.italiachiamaitalia.it/stefano-boeri-nominato-curatore-della-seconda-edizione-della-shanghai-urban-space-art-season-2017/