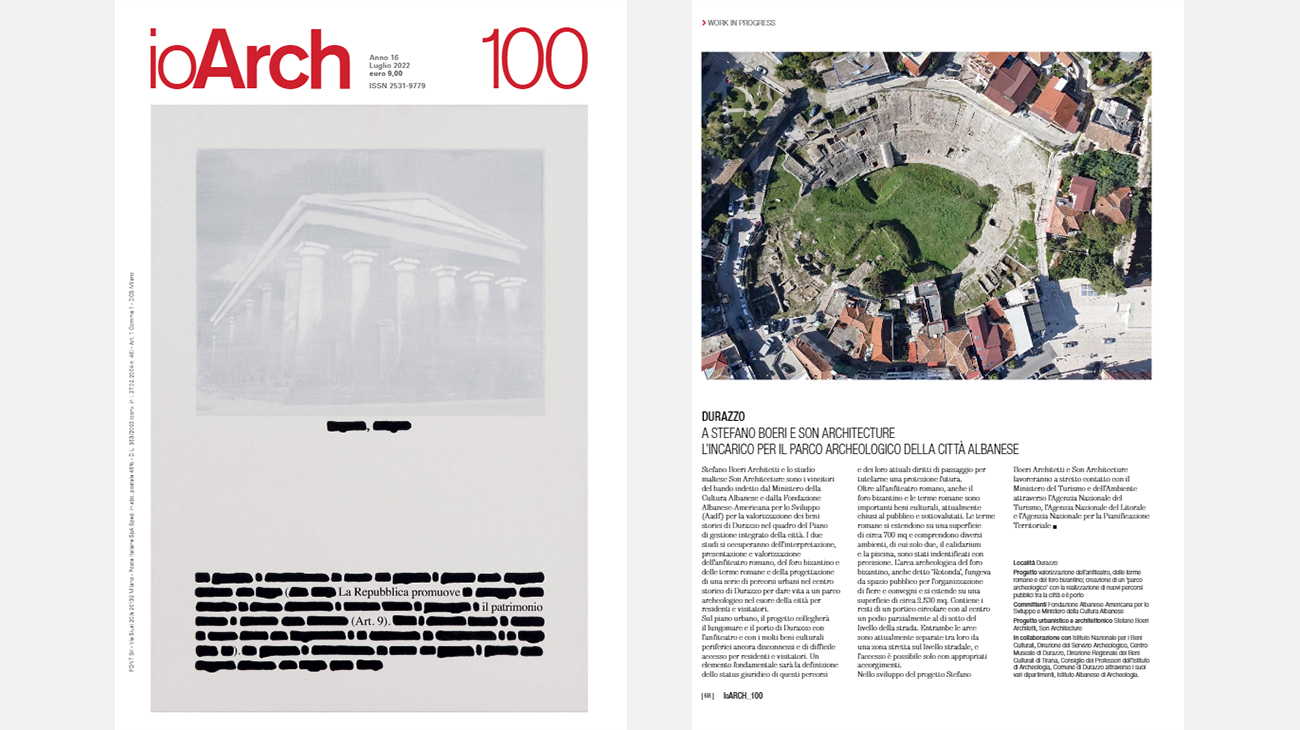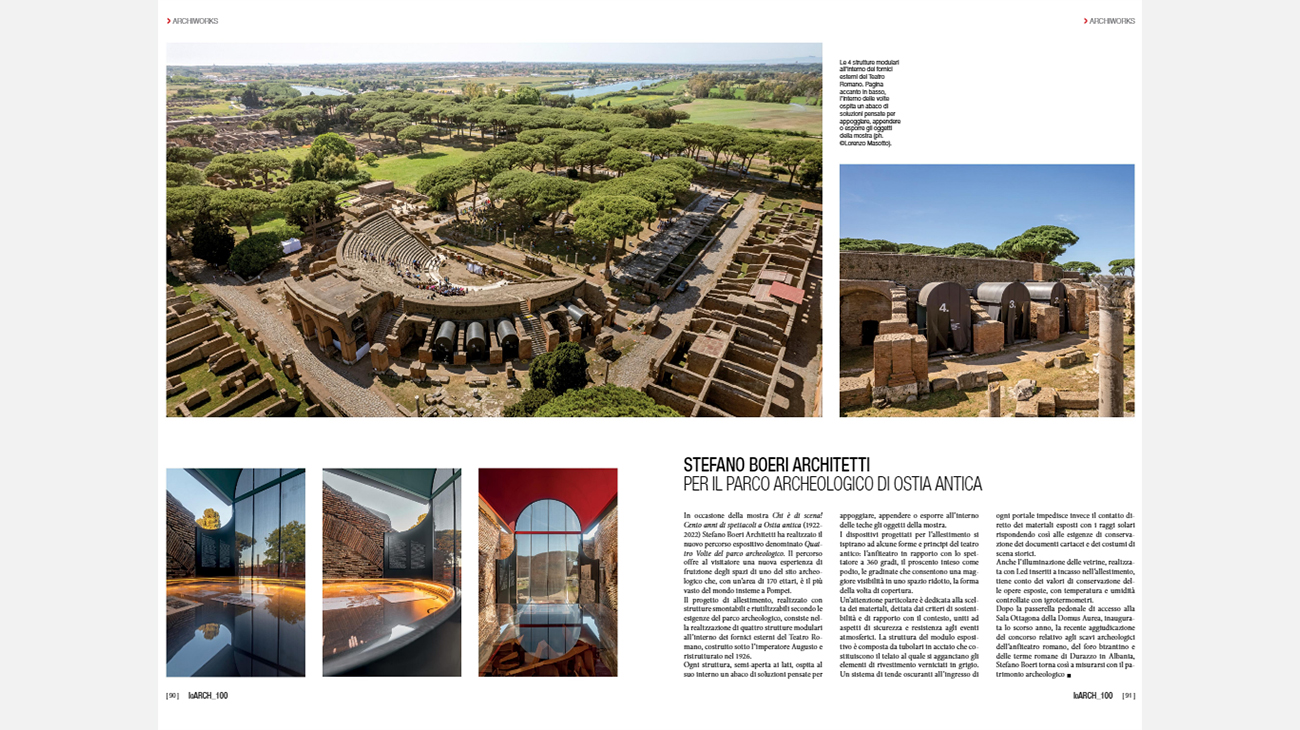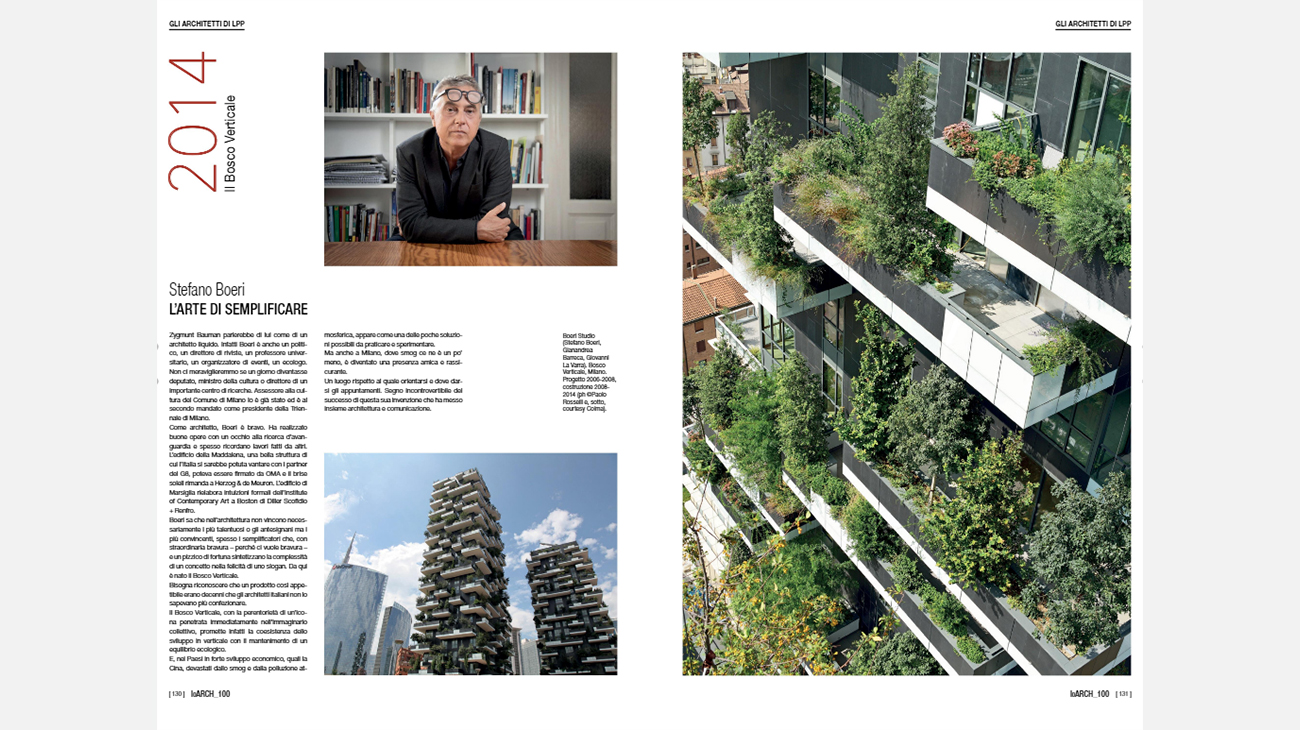 In the 100th issue of IoArch, a bimonthly magazine which focuses on the environment, art, history and society in architecture, some projects of Stefano Boeri Architetti are analyzed, especially related to the existing cultural heritage.
In fact, the attention is on interventions such as the regeneration of the Amphitheater of Durres, or the Quattro Volte in the amphitheater of Ostia Antica.
Finally, a focus on the figure of Stefano Boeri, his philosophy and the iconic project of the Bosco Verticale in Milan are placed at the end of the magazine, together with other key figures of contemporary architecture and their most significant projects, selected by year of construction .
To read the full articles:
https://issuu.com/redazioneioarch/docs/ioarch_100_luglio_2022?fr=sOTE5MDUxMjQ4MDg