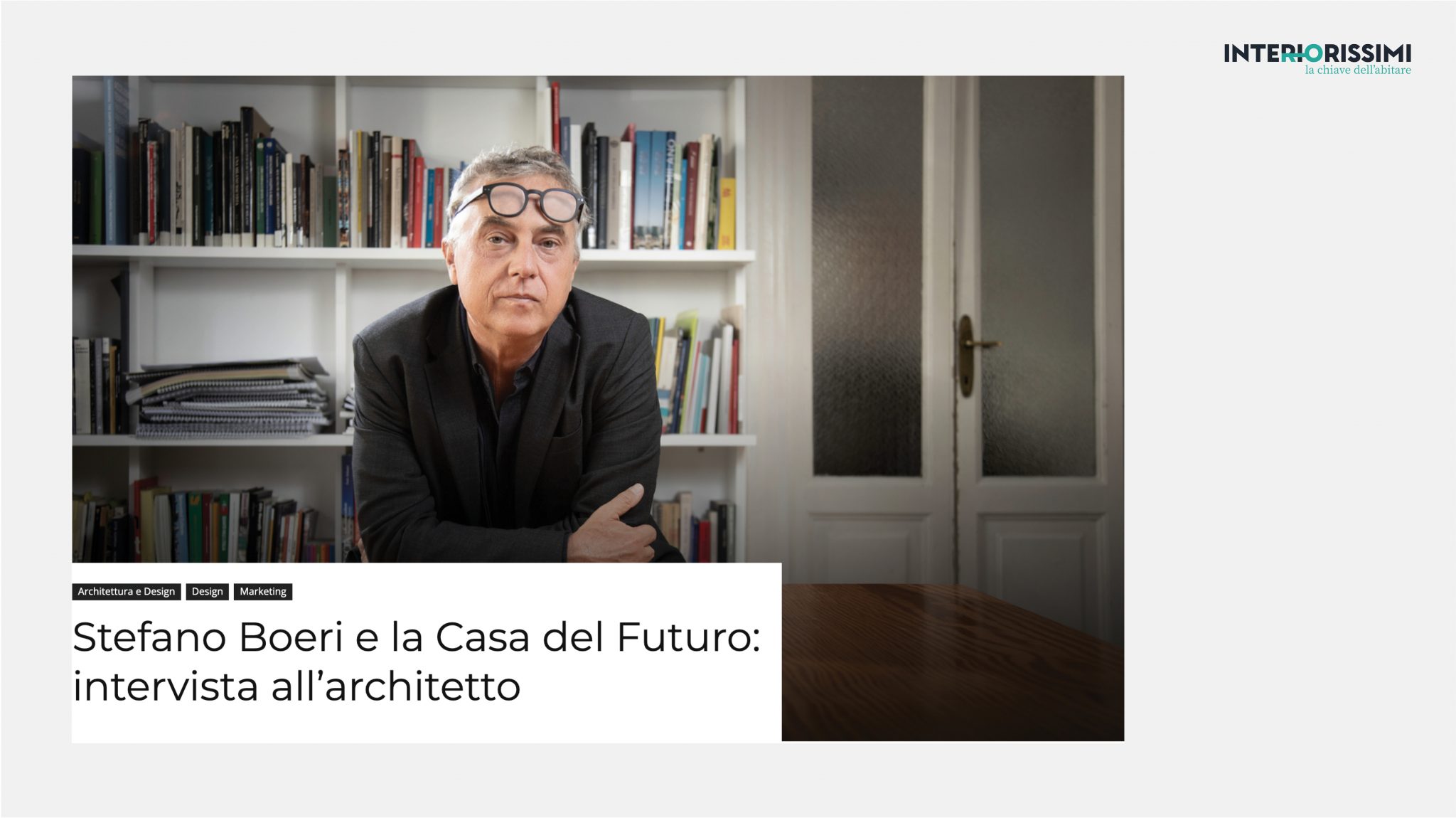 On the Interiorissimi website, Piero Luigi Carcerano interviews Stefano Boeri on the role of vegetation as a founding element of architecture and reconstruction, citing The House of the Future, designed by Stefano Boeri Architetti for Amatrice, following the 2016 earthquake, and winner of the "After the Damages International Award" in 2023.
The intervention envisages the reconstruction of the Don Minozzi Complex, a historical place of great importance for the city and the entire territory, inspired by the cardinal concept of Integral Ecology expressed in Pope Francis's Encyclical and the dialogue with the pre-existing architecture, designed by Arnaldo Foschini in the 1920s to house war orphans and subsequently damaged very seriously by the earthquake.
"We have adopted a systemic approach that takes into account the complexity of the environmental challenge, with particular attention to the issue of natural resources and clean energy production.
In particular, the use of earthquake-resistant construction typologies, the re-use of excavated soil, the management of rainwater and the presence of 930 photovoltaic panels integrated in the roof, as well as the recovery of the former farmhouse and the adjacent silo – preserved with their original functions as elements of the area's memory – contribute to significantly reducing the environmental impact of the project. On a social level, particular attention has been paid to the enhancement of a solidarity-based and sustainable economy that includes attention to intergenerational equity and the future of the local community," concludes Stefano Boeri.
To read the full article: https://interiorissimi.it/stefano-boeri-e-la-casa-del-futuro-intervista-allarchitetto/
The news was picked up by some national sites such as Gravità Zero.