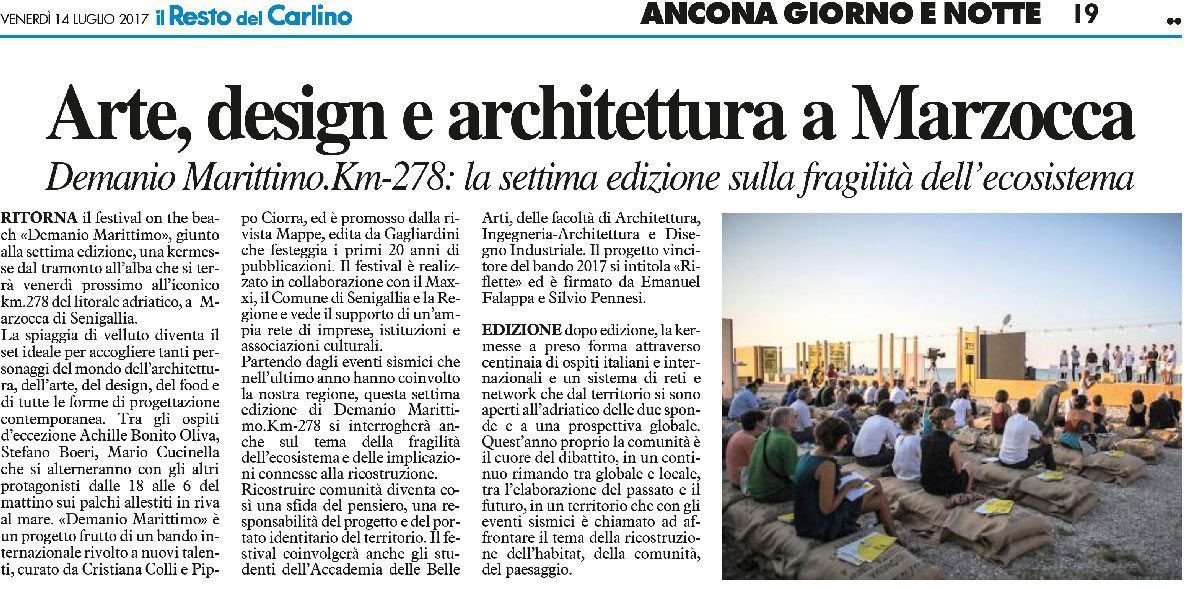 July 14th, 2017
On July 21st, at the iconic km 278 of the Adriatic coast, Marzocca di Senigallia, will take place the seventh edition of Demanio Marittimo.
The seaside will become the set to host Italian and international protagonists of the world of architecture, art, design, food and all forms of contemporary design.
Among the guests will participate Achille Bonito Olivia, Stefano Boeri and Mario Cucinella.