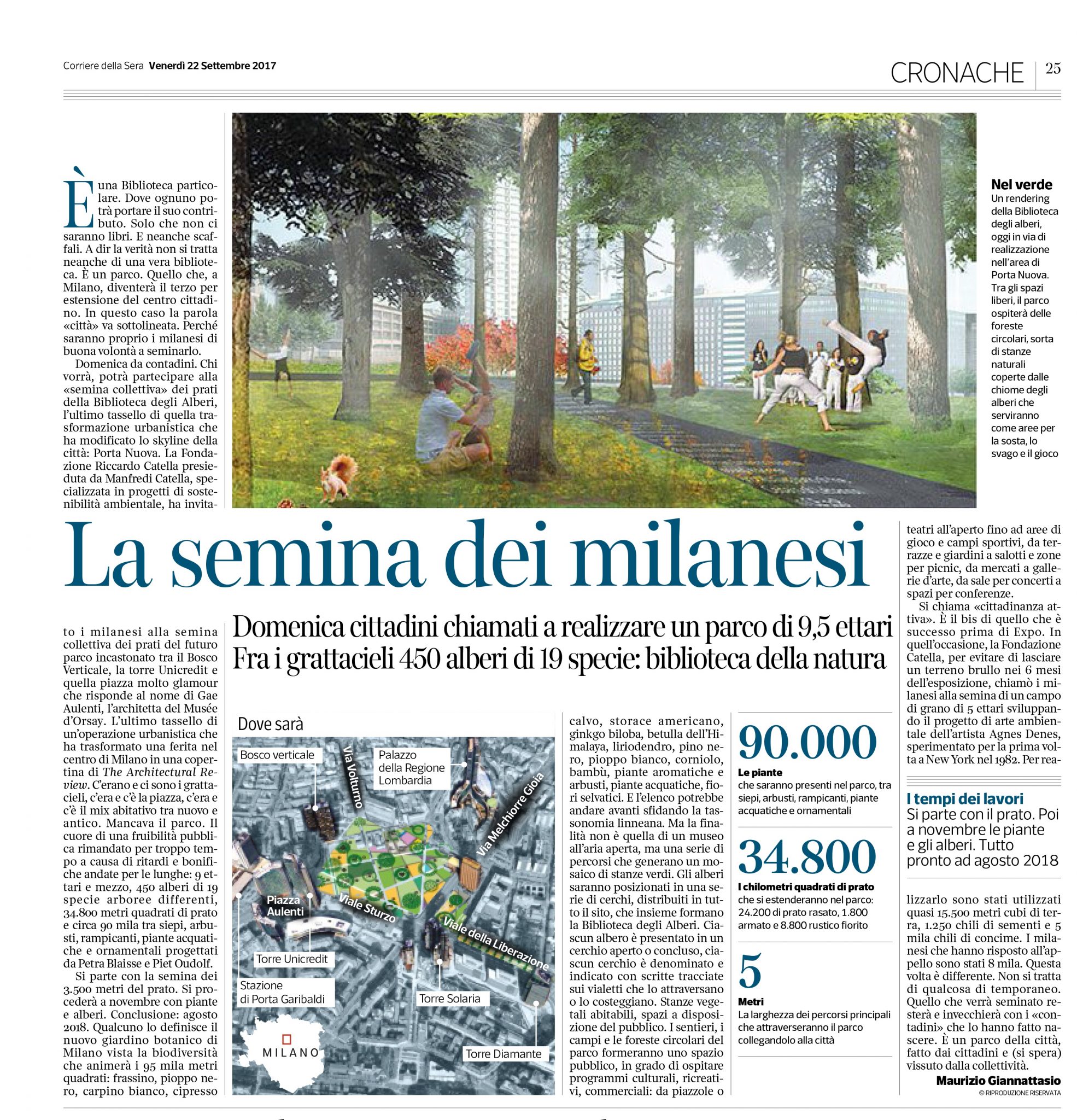 September 22th, 2017
On Sunday, September 24th, citizens of Milan are called to the collective seeding of what has already been called the future botanical garden of Milan, considering the biodiversity that will animate the 95 thousand square meters and the countless species that will populate it. The park, called Library of Trees, is located close to the Vertical Forest realized by Stefano Boeri: it will be a green progression of the facades of the two world-famous towers, wich host 800 trees, 4,500 shrubs and 15,000 plants, the equivalent of 20,000 square meters on flat land in the big garden designed by Petra Blaisse and Piet Oudolf. The project starts with the seeding of 3,5 thousand square meters of park. In November trees and plant. It's going to be entirely completed in 2018.
The seeding event is organized by Fondazione Riccardo Catella. The park will be able to host cultural event and recreational and commercial programs: from outdoor pitches or theaters to play areas and sports fields, terraces and lounges to lounges and picnic areas, from art galleries to conference halls for concerts.