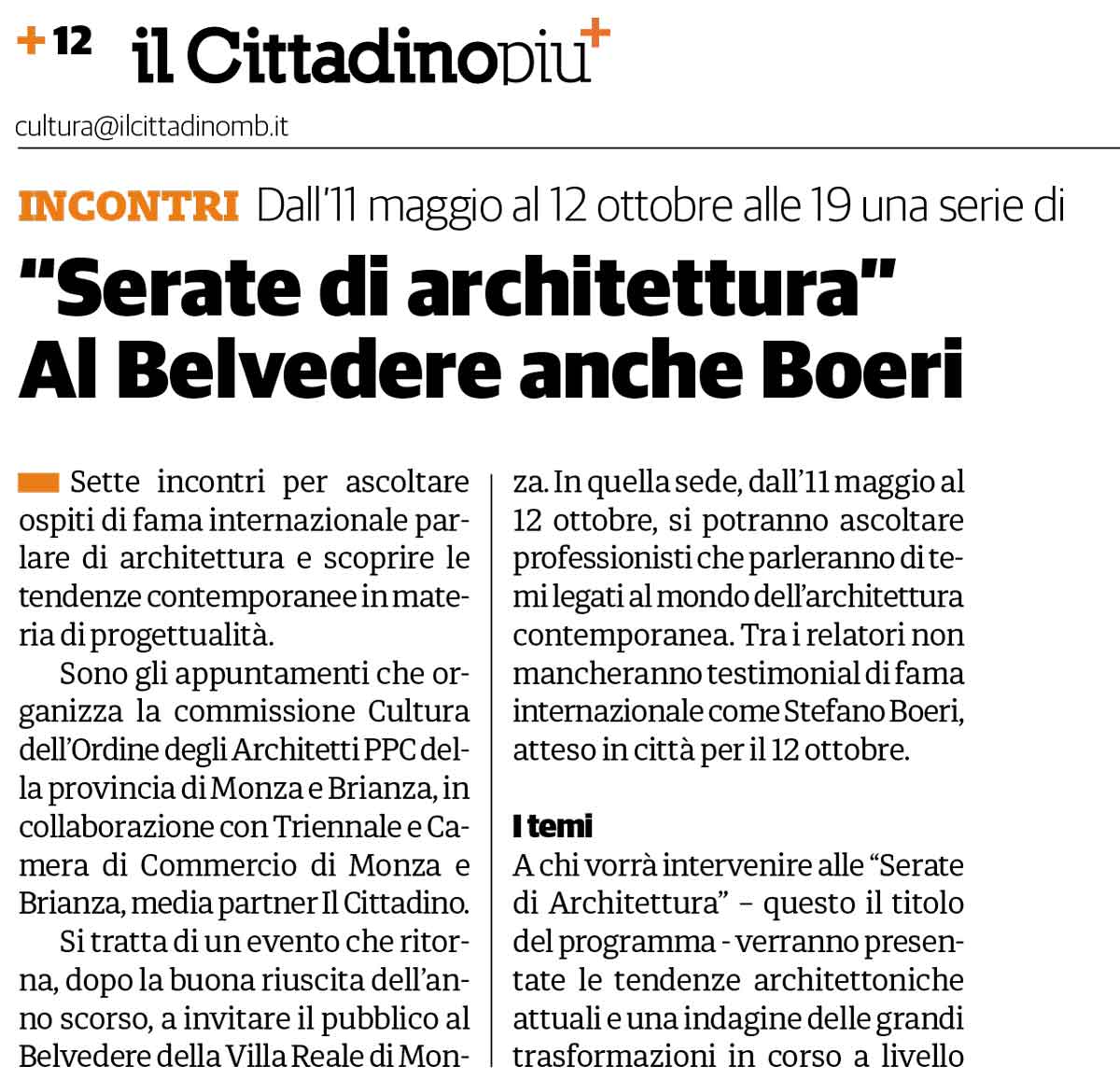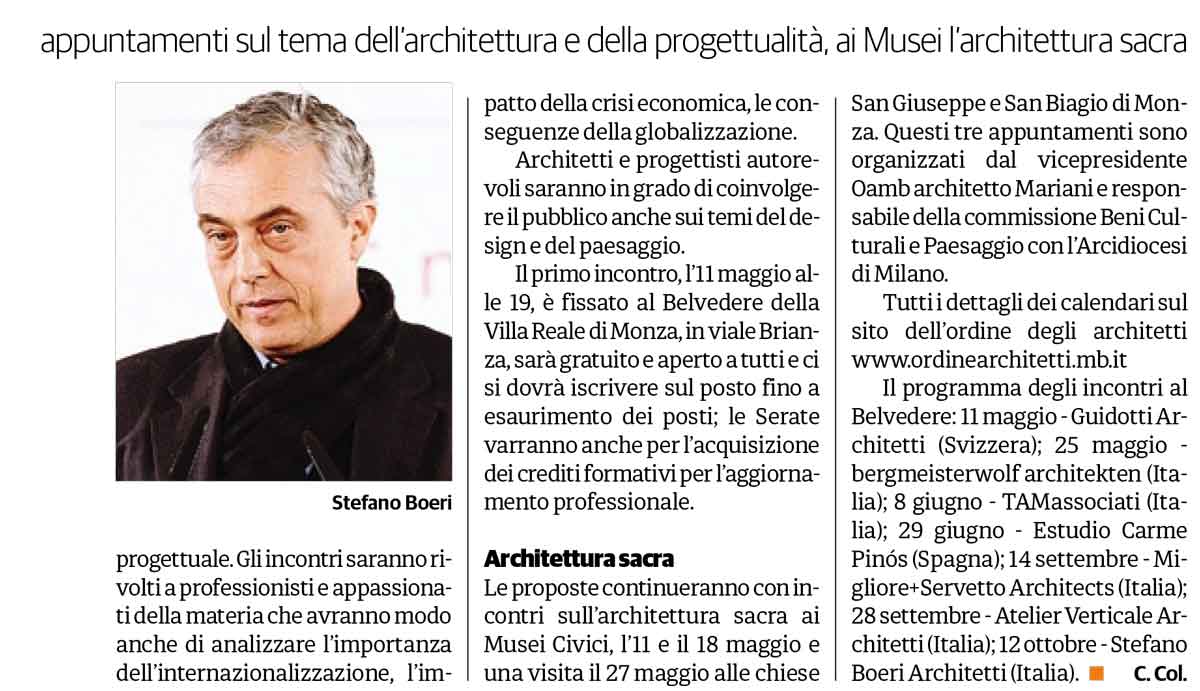 May 11th, 2017
From May 11th to October 12th, at 7:00 pm, seven meeting to discover contemporary trends in architectural design. The initiative will take place at Belvedere of Villa Reale at Monza and in various museum.
Those appointments are organized by Cultura dell'Ordine degli Architetti PPC of Monza and Brianza, in collaboration with Triennale and Camera di Commercio of Monza and Brianza, with the media partnership of Il Cittadino.
On 12 Octorber, the meeting with Stefano Boeri at Belvedere.