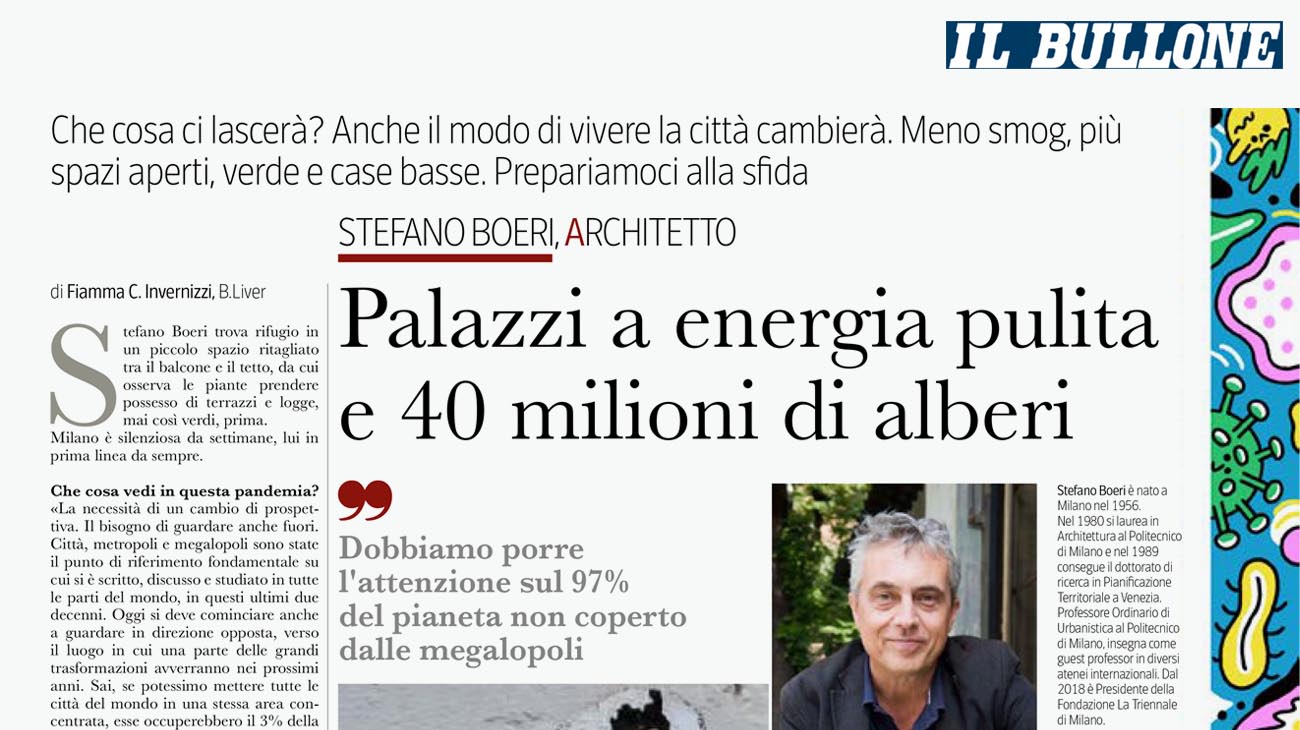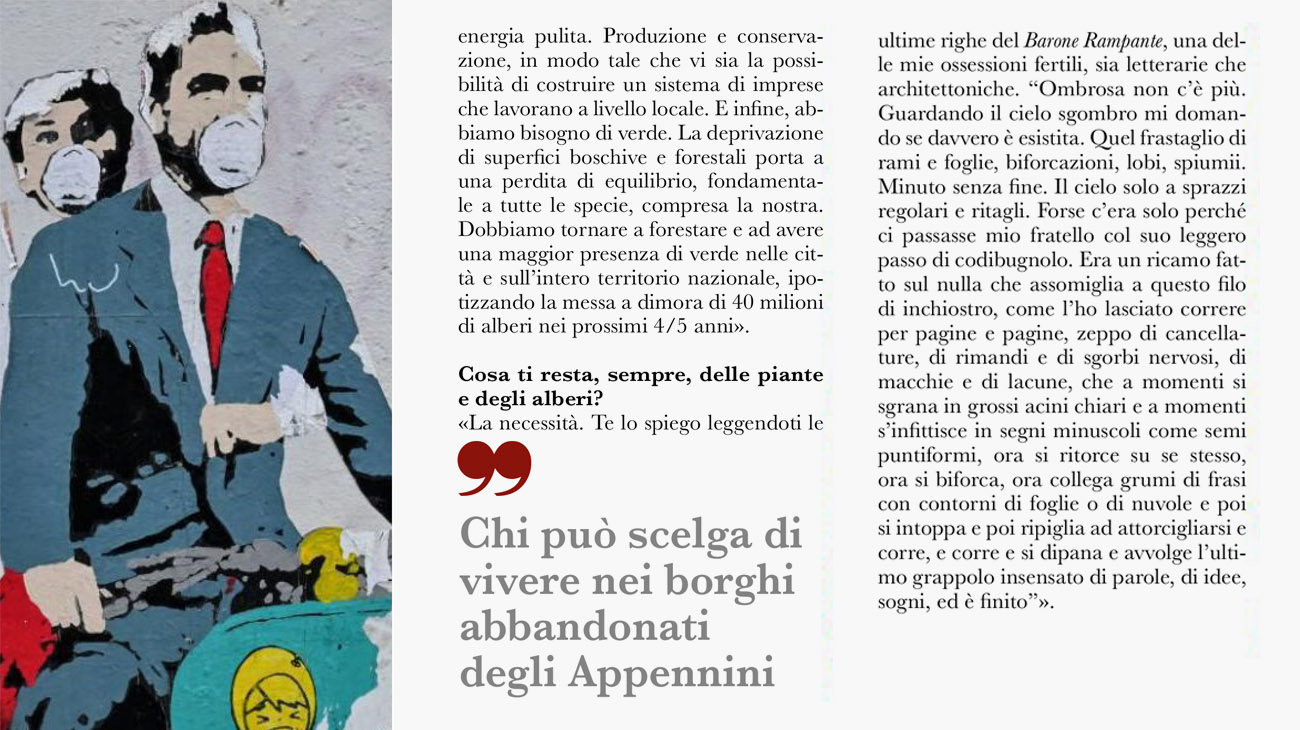 On Il Bullone Stefano Boeri's vision, between literature and architecture, in search of solutions, directions and new perspectives to face the restart following the Covid-19 pandemic. Particular attention for small urban centers scattered along the Apennine ridge – to find a less urban and more human dimension, where social distancing would in fact be natural – combined with the desire to find immediate solutions: no more fossil fuels, but clean energy and green spaces instead, as if to recall the words of Italo Calvino's Baron in the Trees who was able to observe the world through the trees.
Il Bullone is a monthly magazine created by B.Livers: young people who have gone through the difficult path of various diseases, students, professional and volunteers. Il Bullone is a newspaper that every month brings emotions, tells both stories and the reality that surrounds us. Through interviews and meetings with those who, in a wise, authoritative and above all aware way, lead readers to reflect on issues dear to us such as corporate social responsibility, inclusion, society, rights and sustainability.
Every month Il Bullone changes perspective on things and strives to build a better world.
To read the entire issue and to know the reality of Il Bullone, consult the link: https://www.ilbullone.org/il-giornale/