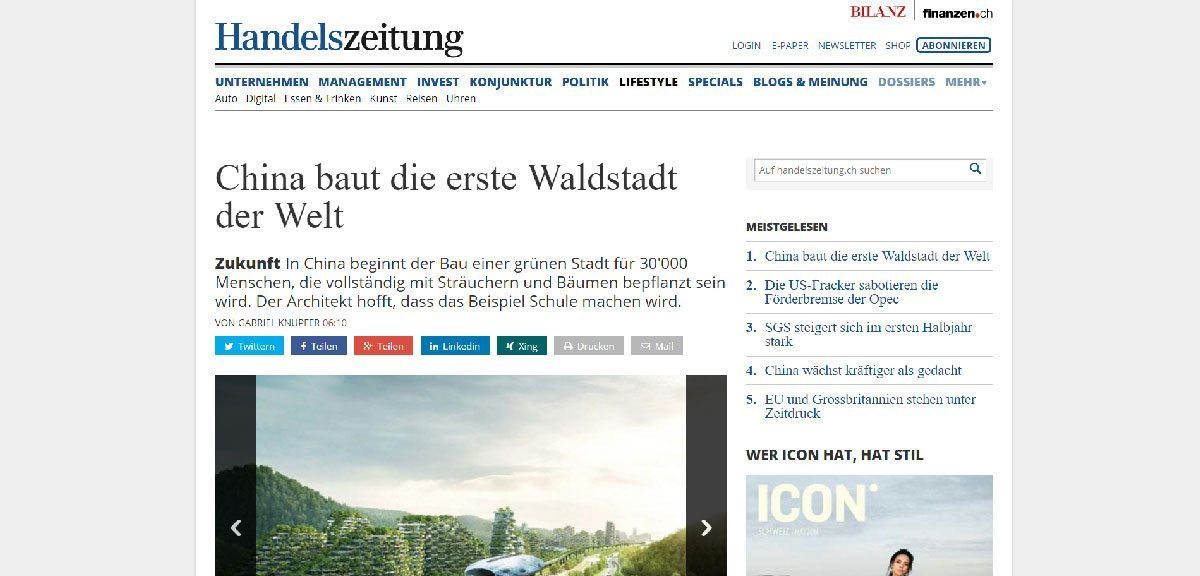 July 17th, 2017
The German-language Swiss weekly newspaper Handelszeitung dedicates an article to Stefano Boeri's Liuzhou Forest City.
Liuzhou Forest City, designed by Stefano Boeri Architetti, will be built in the north of Liuzhou in China. The city is designed on the principle of the Vertical Forest in Milan, will host in total 40.000 trees and almost 1 million plants of over 100 species, and will be able to absorb almost 10.000 tons of CO2 and 57 tons of pollutants per year and produce 900 tons of oxygen. The diffusion of plants along the streets, in parks, in gardens and over buildings facades, will allow the thermoregulation and the growth of local biodiversity.
Liuzhou Forest City will be energy self-sufficient, with the use of renewable sources, and will fight the high levels of pollution in China.
http://www.handelszeitung.ch/lifestyle/china-baut-die-erste-waldstadt-der-welt-1443868