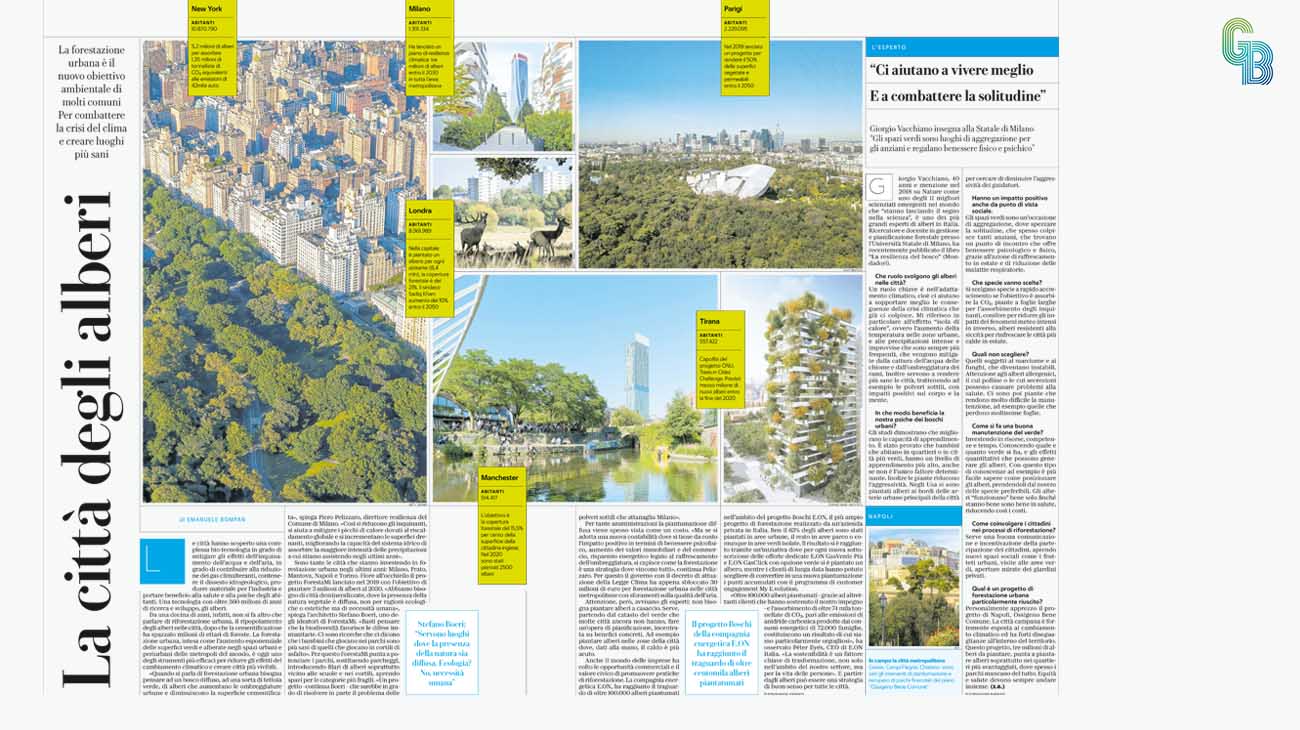 On Green&Blue, an insert of La Repubblica dedicated to climate, biodiversity, energy, mobility, economy and technology, a double page dedicated to Urban Forestry as a new environmental objective of many urban realities, to combat the climate crisis.
"We need places where the presence of nature is widespread," says architect and urban planner Stefano Boeri. "Ecology? No, human necessity. Suffice it to say that biodiversity favors the immune system. There is research that tells us that children who play in parks are healthier than those who play in asphalt courtyards".
Cities have (re)discovered a complex bio-technology able to mitigate the effects of water and air pollution, able to contribute to the reduction of climate-altering gases, contain hydrogeological instability, produce material for industry and benefit the health and psyche of the inhabitants. A technology with over 360 million years of research and development: trees. Sustainability becomes a key factor of transformation, both for the architectural and urban dimension and for people's lives. Starting with trees can be a common-sense strategy for any city.