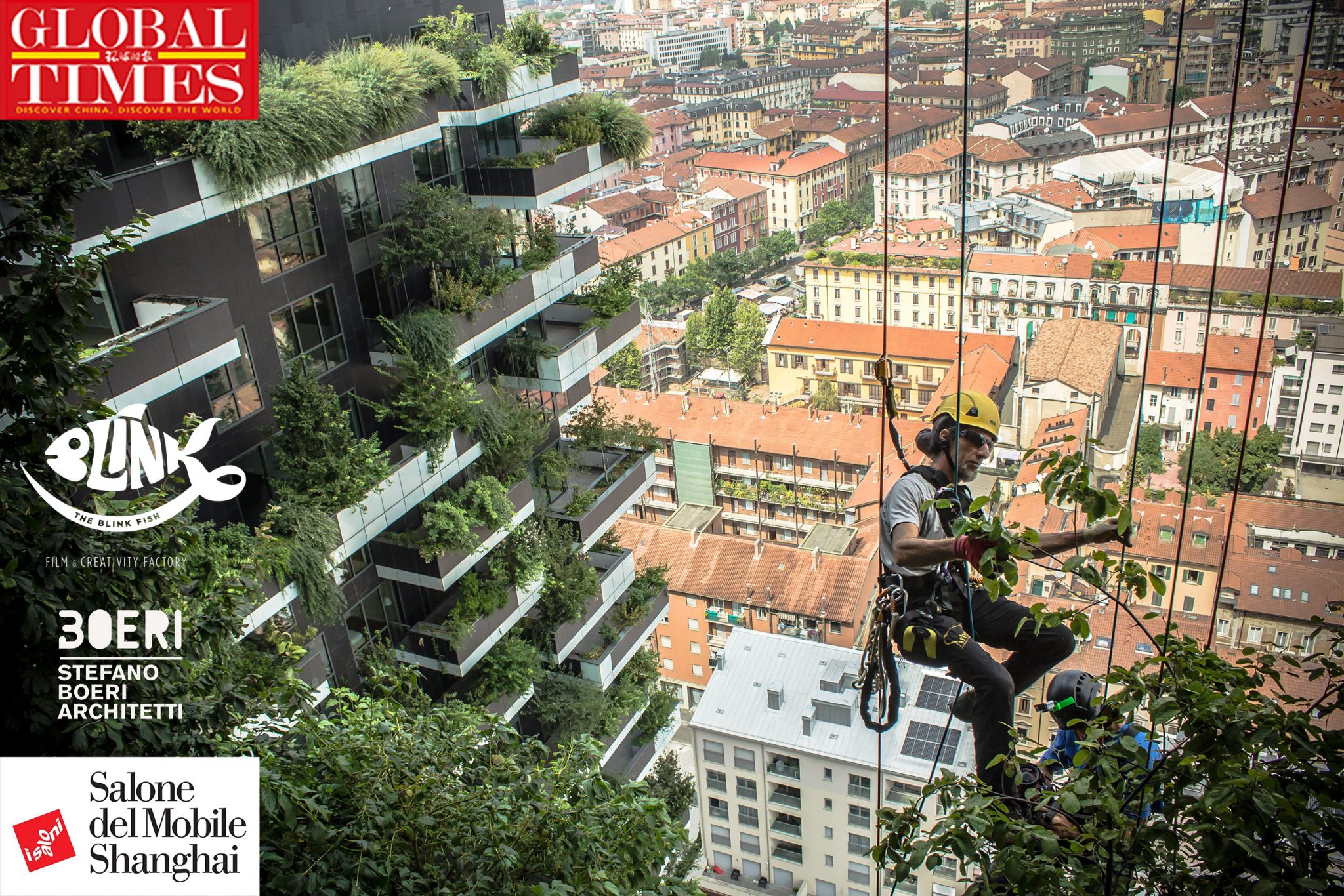 November 29th, 2017
Shanghai has got a taste of the Italian lifestyle this month as part of the second annual Milan Design Week Out Shanghai, held from November 23 to 25 at Shanghai Exhibition Center. The event aims to challenge attendees' preconceptions about Italian culture by showcasing the nation's most innovative designers.
Preceding Design Week Out, a two-day film festival was held for the first time this year at Jing'an District Culture Center on November 18 and 19. Organized by the Italian Cultural Institute, Milan Design Film Festival is centered on four themes; Design, Architecture, Urban Planning and Sustainability.
These themes reflect the way that Italy has developed in the modern era and showcase the combination of efficient industrial production and aesthetic principles, which Italian designers have become world famous for.
In total, nine films were screened, including short films such as the delightfully simple The Flying Gardeners (2016), which gave viewers an intimate look into Milan's Vertical Forest and the daring botanists who care for it.
Additionally, the 1,000 square-meter exhibition center will be converted into an indoor "Garden of Lifestyle," serving as a backdrop for attendees as they experience the Italian lifestyle, design, food and wine. As a continuation of the long-standing relationship between Italy and China, Milan Design Week Out Shanghai and the accompanying Milan Design Film Festival have brought Italian design to Shanghai to help visitors understand the Italian perspective, providing an intriguing counterpoint to the traditional Chinese lifestyle.
http://www.globaltimes.cn/content/1075993.shtml?from=singlemessage&isappinstalled=0