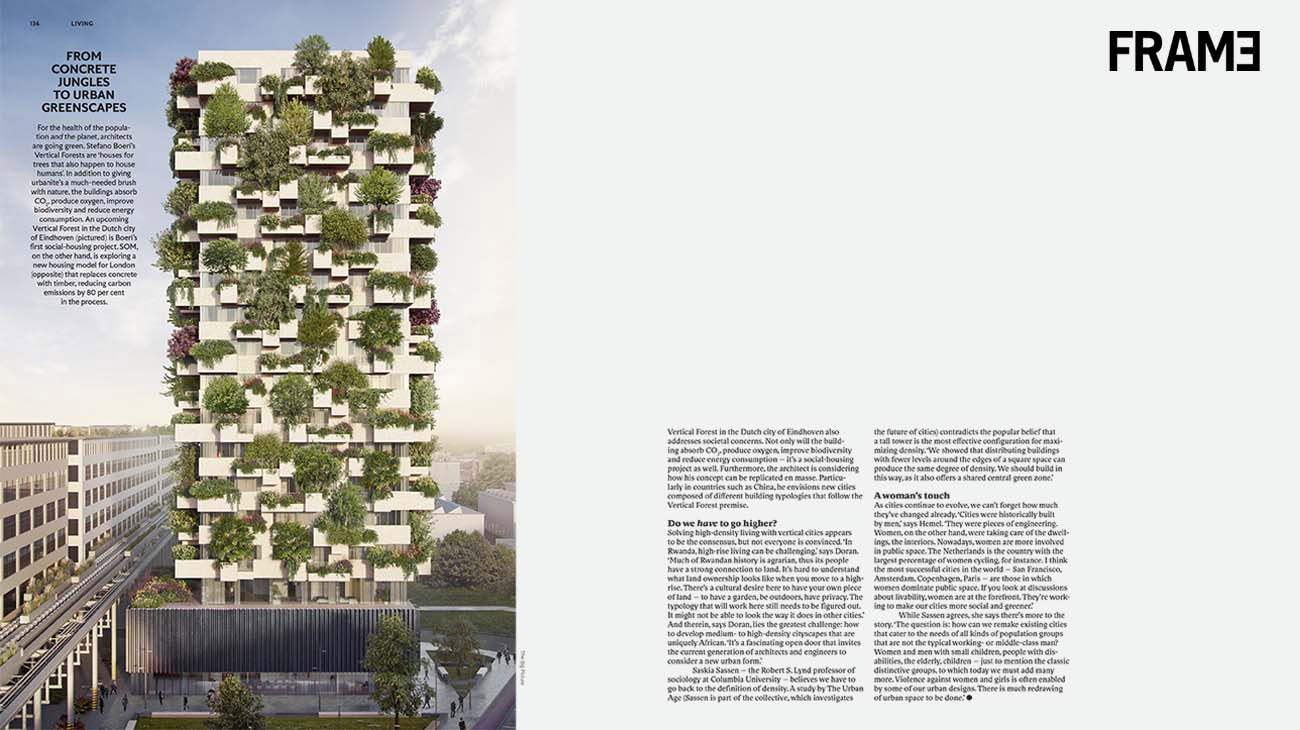 An article on Frame magazine that explores the new directions of the urban growth, which develops in height to mitigate the problems linked to density in big cities, not always to be read in a negative way but also in a sustainable, vibrant and multi-functional one.
An expansion that tackle the obsolete zoning concept, densifying functions, reducing trnsports' timing and distances, promoting the lively and liveable dimensions of the society.
Among the mentioned buildings the Trudo Vertical Forest in Eindhoven, a Vertical Forest in a social housing residential format, that experiments the relation between architecture and nature facing housing shortages problems.