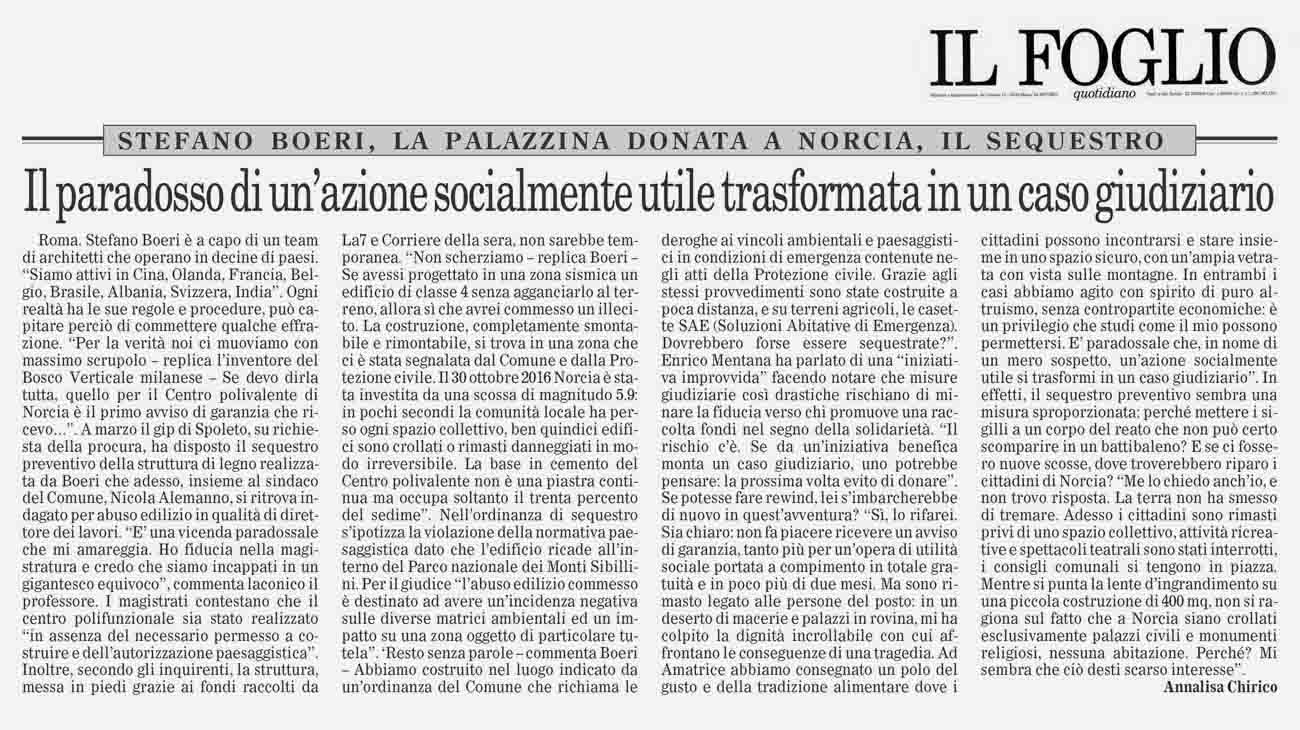 There is still a lot of disappointment on the seizure of  Norcia Multipurpose and Civil Protection Centre designed by Stefano Boeri Architetti. A place that hosted collective, recreational and cultural activities, as well as Civil Protection and Town Council meetings, providing for the lack of safe places, destroyed during the earthquake that tragically affected the Centre of Italy in 2016. A typically Italian paradox which risks to make things worse.
"If i had designed in a seismic area a building of class 4 without anchoring it to the ground, then yes i would had committed an illicit action. The structure, completely mountable and demountable, is situated in an area that has been chosen by the Municipality and the Civil Protection. On 30th of October, 2016 Norcia was hit by an earthquake of 5.9 magnitude: in afew seconds the local community lost every collective space, fifteen buildings have collapsed or been damaged irreversibly. The concrete foundation of the Centre is not a continuos slab, it actually occupies just the thirty percent of the built area".
It is very clear that the measure of the preventive seizure of the Centre has been hasty and excessive, which can also discourage future spontaneous activities of this type, as well as undermine the trust of different donators who supported the building of these structures.