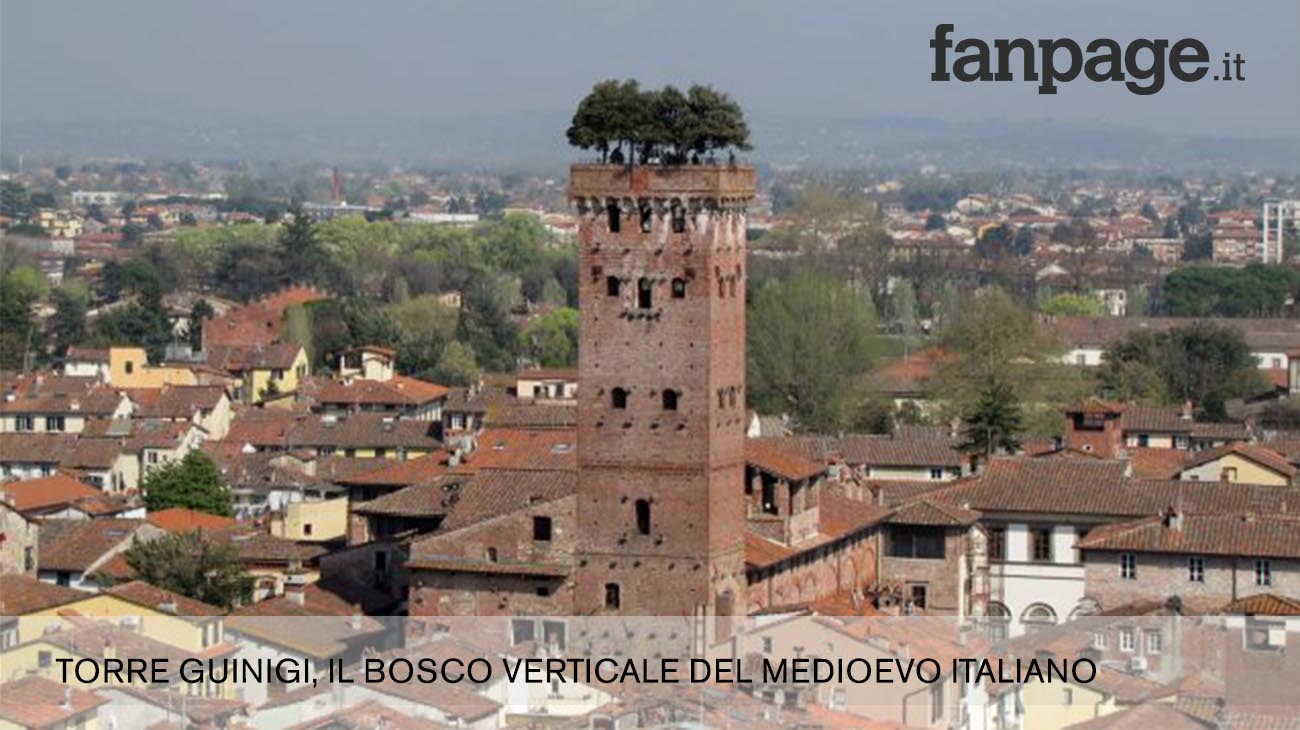 February 1st, 2018
An ante litteram Vertical Forest. With his top covered by seven holm oak trees, Guinigi Tower can be considered an ancestor of the Milan Vertical Forest.
Fanpage tells the fascinating,  parallelism through the centuries between the fascinating Lucca tower and the new Milan skyscrapers.
"The Vertical Forest is surely one of the most beloved buildings in Milan. The skyscraper designed by Stefano Boeri is really appreciated by milanese people and from the rest of the world, enough to be awarded in 2015 as the most beautiful and innovative building of the world. Since then many Vertical Forests are being built around the world, from France to China, where we can even talk about the first Forest City. But in the Middle Ages the italian peninsula already had its Vertical Forest: Guinigi Tower in Lucca, that with his top covered by trees can be considered an ancestor of the famous Milan building."
Built by a rich family of Lucca's merchants during XIV century, the medieval tower resisted for centuries thanks to its peculiarity: a rooftop garden planted in a walled box and fulfilled with soil. 44,25 meters high it looms on the historical center view and among more than two hundreds medieval towers it is the only one that wasn't altered or demolished.
Even though the trees were surely replanted, in XV century Giovanni Sercambi's Croniche contains an image in which we can already recognize Guinigi holm oak garden. Maybe this original crowning element had a value, in fact according to a popular tradition the Tower was realized as a symbol of rebirth of the city, somehow as the Vertical Forest became today the symbol of a new Milan.
For the full article: https://design.fanpage.it/torre-guinigi-il-bosco-verticale-del-medioevo-italiano/