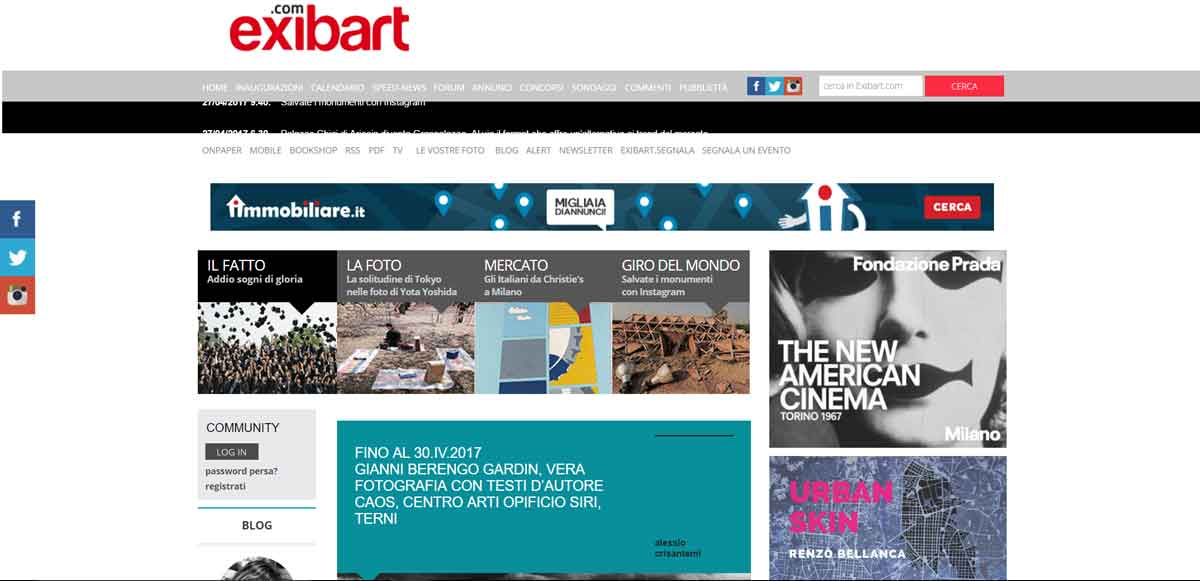 April 27th, 2017
A selection of 24 photographs of Gianni Berengo Gardin, exhibited at CAOS Termini, until April 30th.
Each photo is presented with a short comment by a protagonist of art and culture, in wich Stefano Boeri. This exhibition allows the public to reflect deeply and analyze the picture and subject differently.
The author prefers to depict Italy and Italians not for artistic nationalism, but as a real lover of photography meant as attentive and never banal documentation of reality.
http://www.exibart.com/notizia.asp?IDNotizia=53101&IDCategoria=46