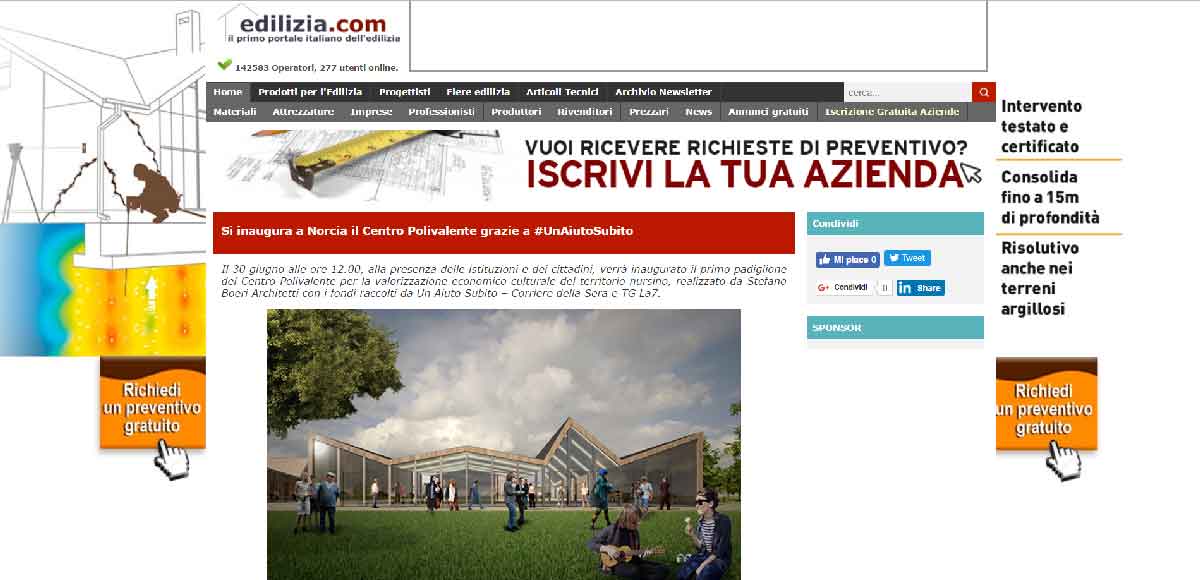 June 29th, 2017
On June 30th, with the presence of institutions and citizens, the first pavilion of Centro Polivalente of Norcia will be inaugurated. A structure designed by Stefano Boeri Architetti thanks to the fundraising campaign of Un aiuto subito in collaboration with Corriere della Sera and TG La7.
The pavilion, built with the contribute of Filiera del Legno del Fiuli Venezia Giulia, is the first of four provided to complete the Centro Polivalente. The project will allow citizens to use of temporary collective spaces, awaiting reconstruction of public buildings damaged by the earthquake.
At the same time, the lab "Nel Cratere. Un LABoratorio per la ricostruzione" will take place at Norcia and Spoleto, an initiative cured by architects Stefano Boeri and Maria Chiara Pastore.
http://www.edilizia.com/archivio-news/2017/Si-inaugura-a-Norcia-il-Centro-Polivalente-grazie-a-UnAiutoSubito