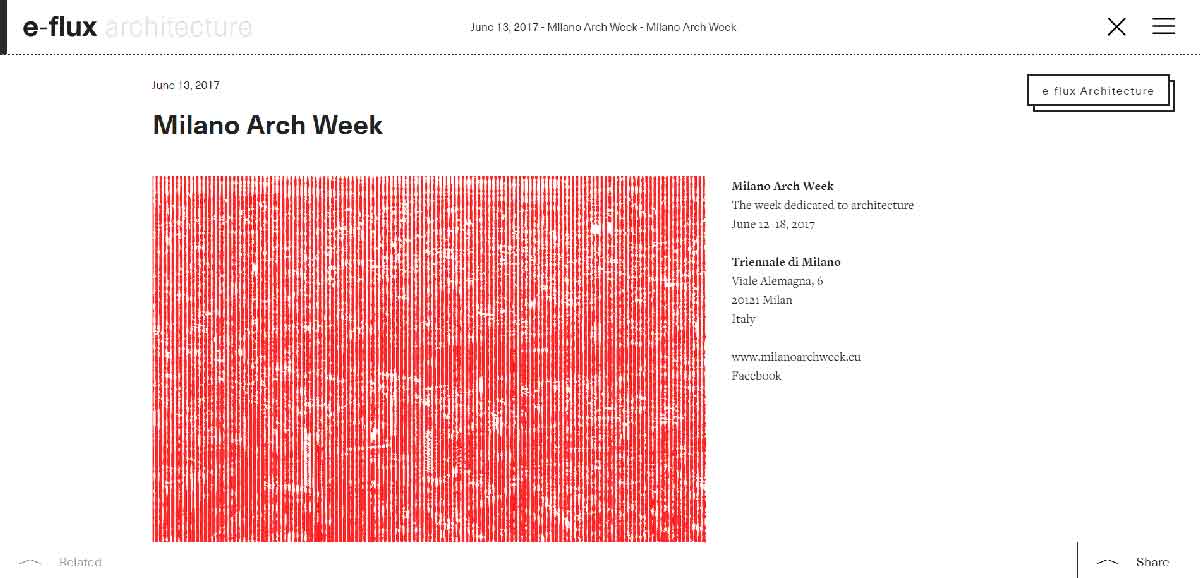 June 13th, 2017
Milano Arch Week, seven days in which Milano will host events dedicated to the future of architecture and of cities, with Stefano Boeri as curator and promoted by the Municipality of Milan, the Politecnico di Milano and the Triennale.
The events started on Monday, June 12 with a pre-opening party at Fondazione Catella. From today on the Milano Arch Week will be hosted at the Patio of the Architecture School of the Politecnico di Milano and from Wednesday, June 14 to Saturday, June 17 will occupy both the garden and the internal spaces of the Triennale di Milano located in viale Alemagna.
Milano Arch Week will be characterized by the participation of many leading actors of Italian and international architectural scene.
http://www.e-flux.com/announcements/142717/milano-arch-week/