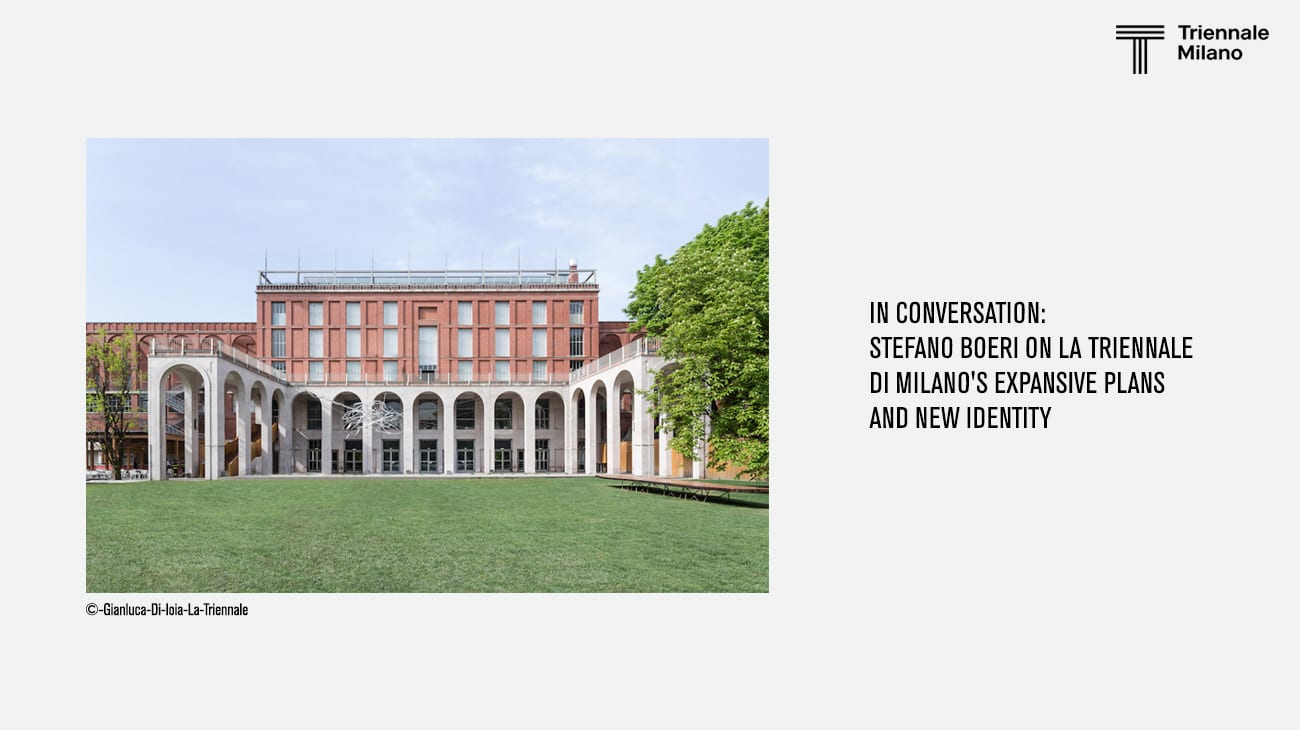 On the occasion of the new image launch of la Triennale, Designboom interviews Stefano Boeri, president of the historical Milanese institution, who tells about the new expansive plans and the new graphic, new visual identity by NORM studio, and new website by accurat.
A conversation which explores the multiplicity of the new projects, from the new logo to the building itself, till the upcoming inauguration of Broken Nature, the XXII International Triennale curated by Paola Antonelli.
"I believe we are at a time in society where open and honest communication is not only necessary, but revolutionary. […] My vision is to bring la triennale back to its traditional roots as the type of place where different points of view are considered, and controversial topics are discussed".
The full article on: https://www.designboom.com/design/stefano-boeri-interview-triennale-di-milano-logo-02-18-2019/