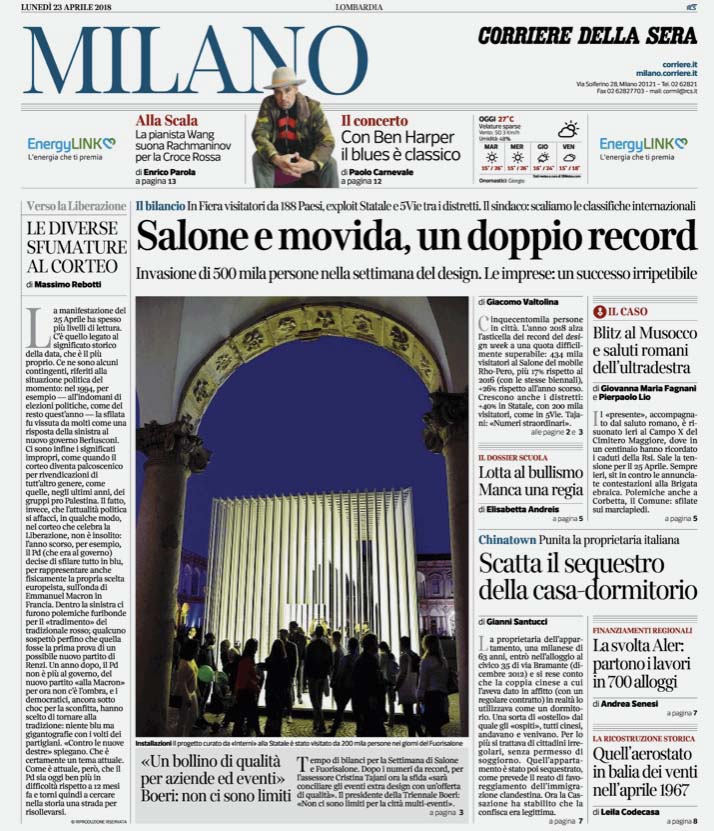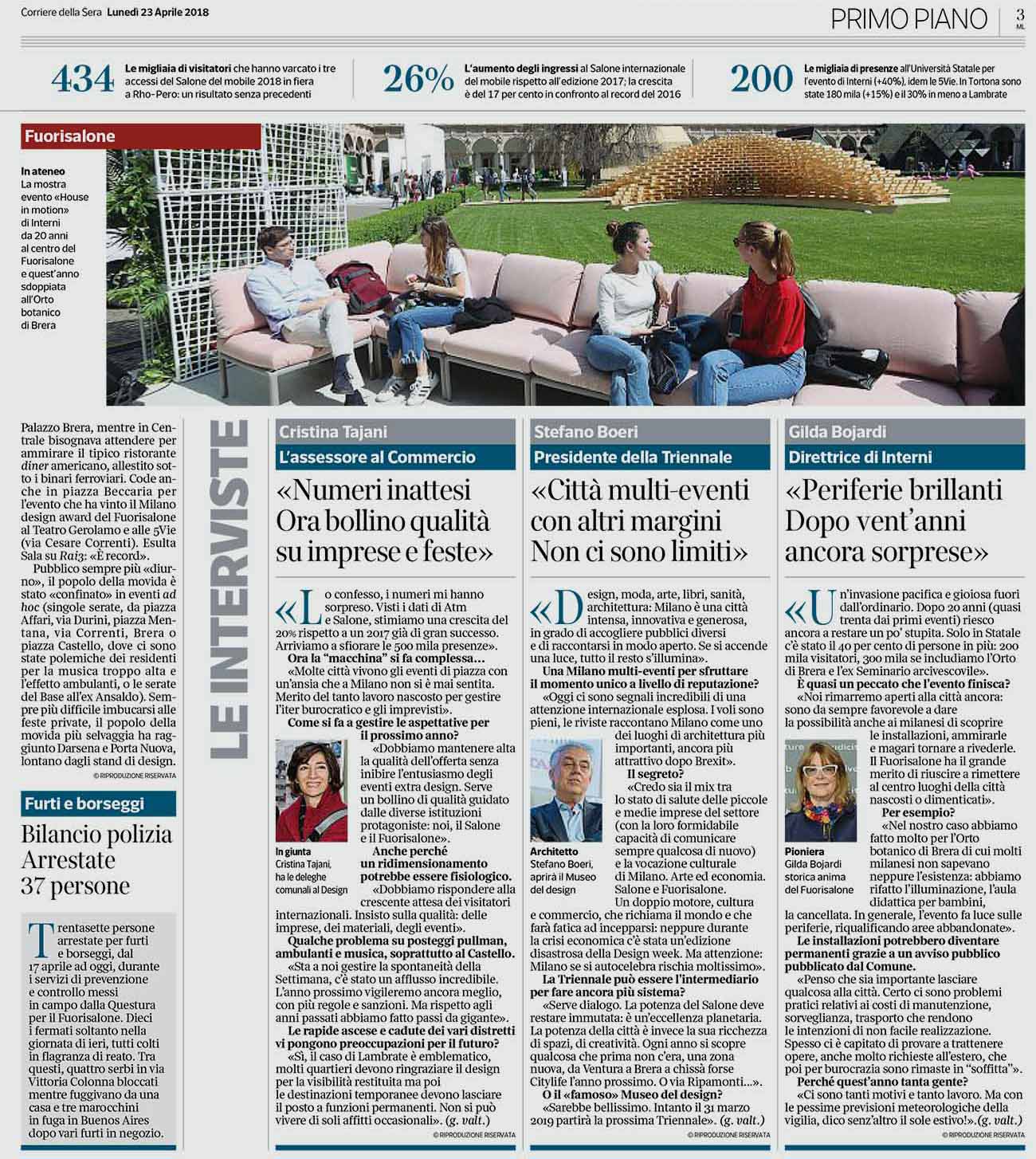 «Design, fashion, art, books, health, architecture: Milan is an intense city, innovative and generous, able to welcome different publics and to reveal itself in an open way. If a light goes on, everything else light up».
Stefano Boeri tells about an incredibly dynamic and creative Milan in an interview with Corriere della Sera. A city which every year during the Design Week donate itself to an international public. The 2018 edition – according to the numbers – has been a great success, the city welcomed different types of visitors, thanks to the multitude and diversity of the proposals.
According to the architect Boeri the secret is in the «mix between the state of health of the small and medium scale of the interprises in the sector (with their formidable capability of communicating always something new) and the Milanese cultural vocation. Art and economy. Salone and Fuorisalone. A double engine, culture and commerce, which calls the world and which will struggle to get stuck: not even during the economic crisis there was a disastrous edition of the Design Week».