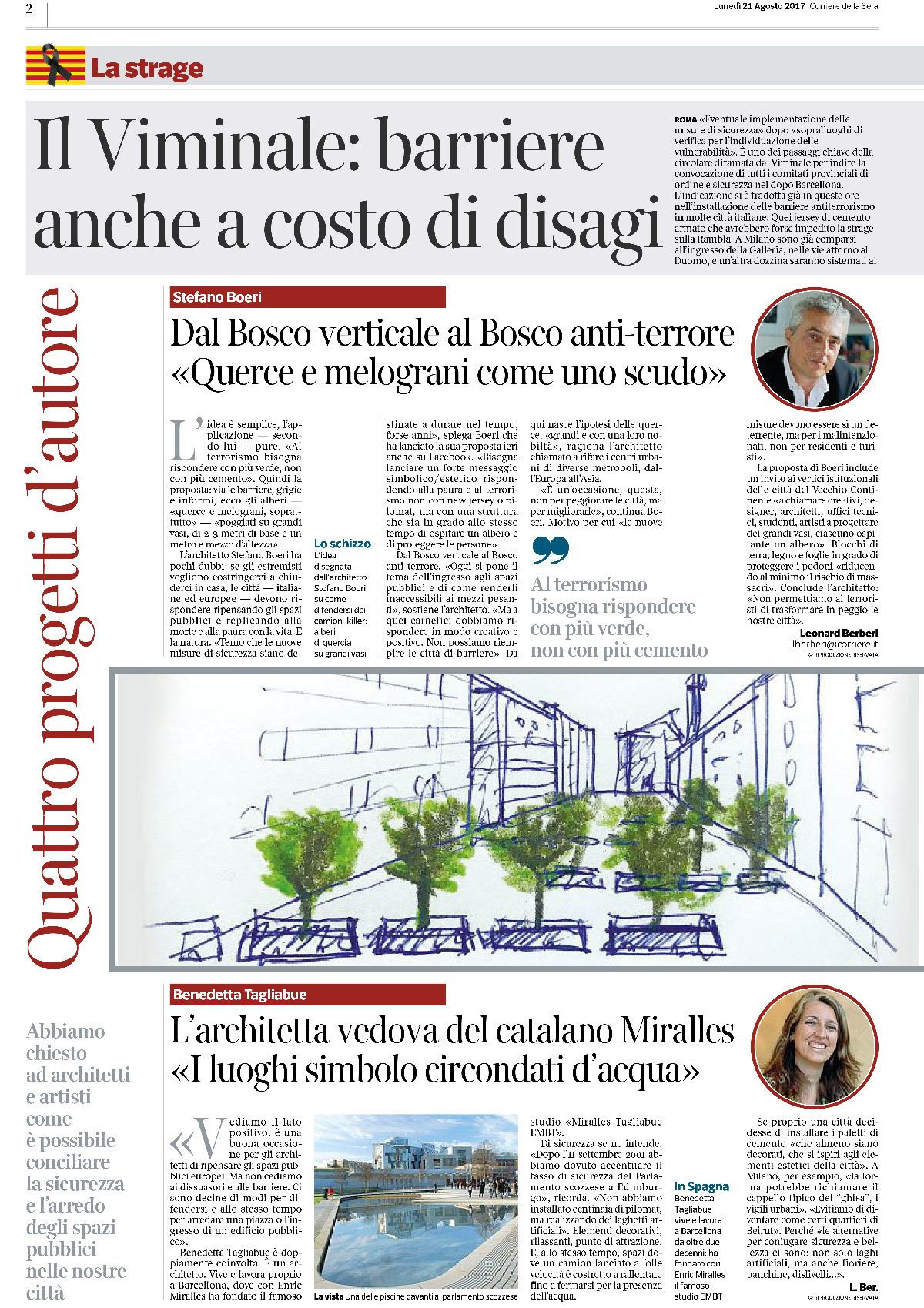 August 21st, 2017
Architects and artist to design a solution that conciliates the safety and furnishing of cities public spaces.
The architect Stefano Boeri proposes the Anti-terror Forest composed by large vases with a base of 2-3 meters and one meter of height able to host oaks and pomegranate.
"We must launch a strong symbolic/aesthetic message by responding to terrorism and fear not with new jersey or pilomat but with a structure that can both house a tree and protect people.
We have to respond to those oppressors in a creative and positive way. We van not fill cities with barriers.
This is an opportunity to not worsen the cities, but to improve them" said Stefano Boeri.