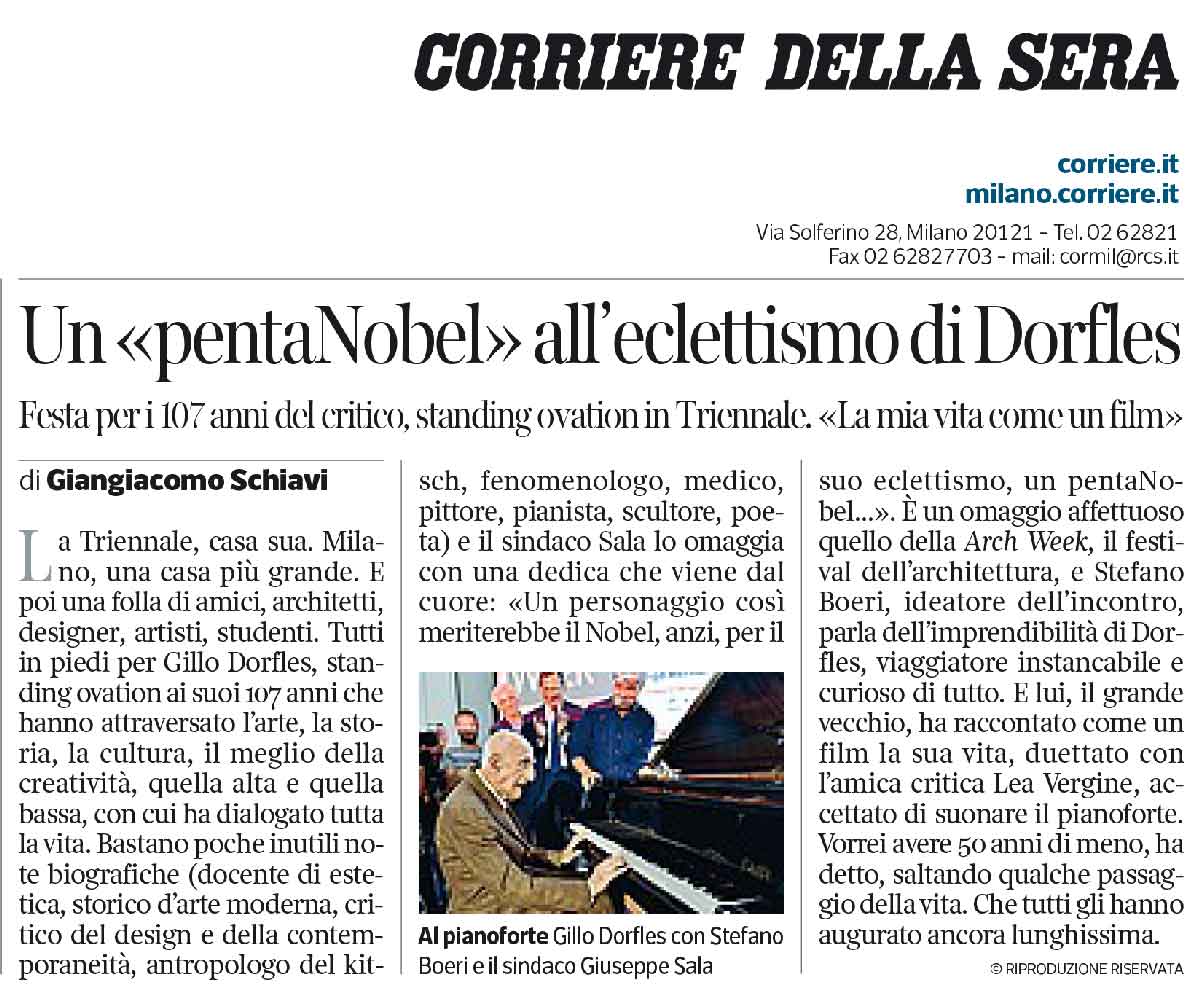 June 19th, 2017
On Friday, June 16th, at Triennale, friends, architects, designers, artists, students were applauding for Gillo Dorfles, standing ovation for his 107 years old that had crossed art, history, culture, the best of creativity, the high times and the low times, with which he had dialogued in all his life.
It was an affectionate tribute ideated by Stefano Boeri, art director of Milano Arch Week. Stefano Boeri described Dorfles as an unmanageable man, tireless traveler and curious of everything.
The Mayor Giuseppe Sala celebrated Dorfles with a dedication "a character who deserves a Nobel, indeed, for his eclecticism, a pentaNobel".
Dorfles presented his Book "Paesaggi e Personaggi" telling his life duetting with Lea Vergine, a friend and critic.