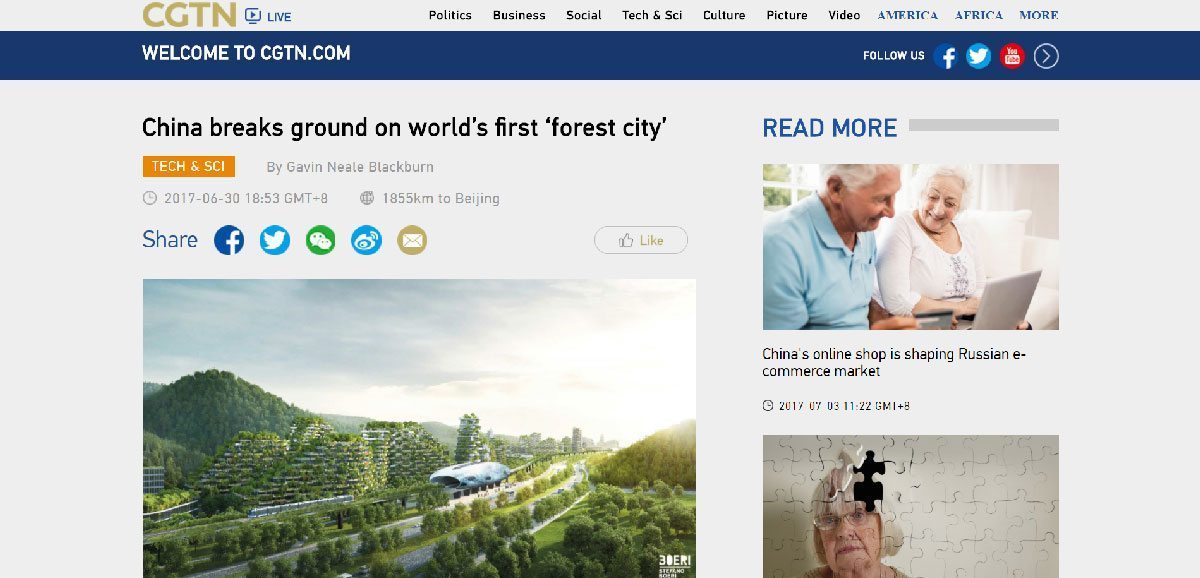 July 3rd, 2017
"For the first time in China and in the world, an innovative urban settlement will combine the challenge for energy self-sufficiency and for the use of renewable energy with the challenge to increase biodiversity and to effectively reduce air pollution in urban areas" explained Stefano Boeri.
This is the world's first Forest City, located in Liuzhou, in the southern China's Guangxi Zhuang Autonomous Region.
The project Liuzhou Forest City, commissioned by the Liuzhou Municipality Urban Planning department, is the creation of the architect Stefano Boeri, best known for the Vertical Forest in Milan.