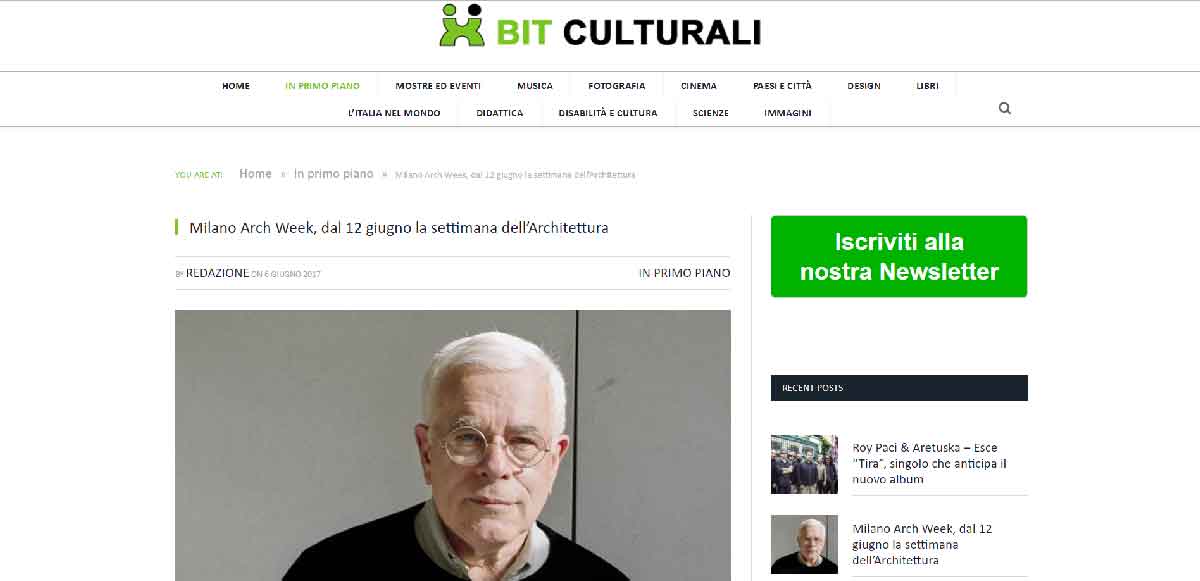 June 7th, 2017
On Monday, June 12th, at Fondazione Catella will take place the inauguration of the Milano Arch Week, a week of events dedicated to architecture and the future of the city, with the art direction of Stefano Boeri.
The event will take place in two locations: The Patio of the School of Architecture of Politecnico di Milano and in the halls of Triennale.
Milano Arch Week will discuss the great issues of contemporary cities: outskirts, social inequalities, urban transformation and the great challenge of the reconstruction of central Italy. Meetings and debates with great personalities of Italian and international architecture.
http://www.bitculturali.it/2017/06/in-primo-piano/milano-arch-week-settimana-architettura/