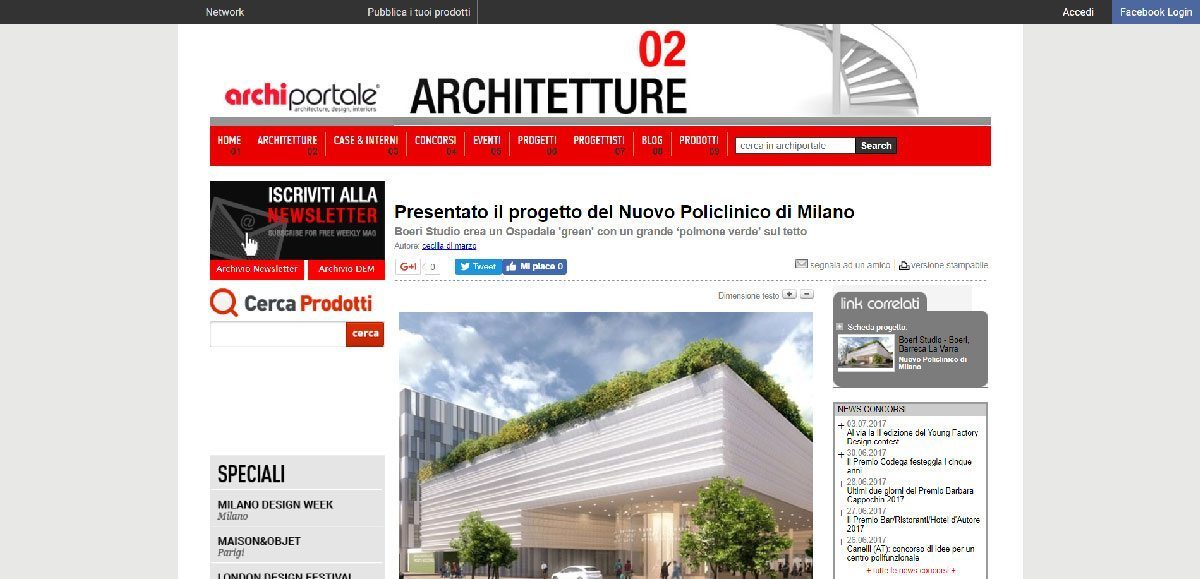 July 3rd, 2017
On Thursday June 29th, the New Polyclinic was presented. A project developed by Stefano Boeri Architetti, Barreca & La Varra and others, under the guidance of Techint.
The new hospital will have in addition to healthcare, shops, galleries and conference facilities. The structure will have two taller blocks and a central lower one, on which will be developed the roof garden, equipped to accommodate thematic gardens and children's areas, accessible by patients and open to the city.
"The roof garden is a novelty in the international overview of healthcare facilities. Six thousand square meters of greenery, playgrounds, rest and contemplation confirm that green and trees are helping in therapies and quality of hospital stay" said Stefano Boeri.
http://www.archiportale.com/news/2017/07/architettura/presentato-il-progetto-del-nuovo-policlinico-di-milano_58887_3.html