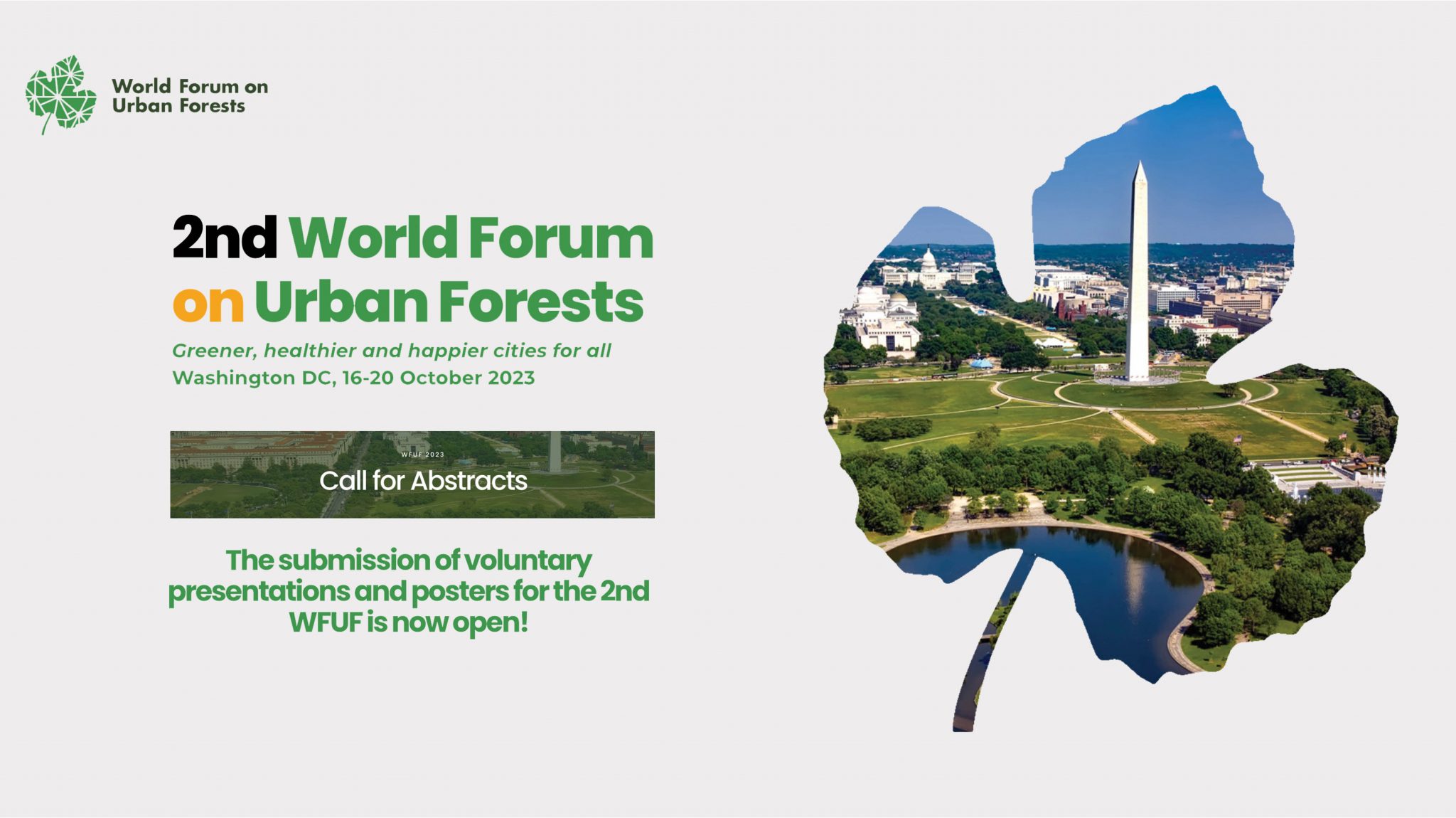 The Call for Abstracts for the 2nd World Forum on Urban Forests (WFUF) is officially open.
Organised from 16 to 20 October 2023 in Washington thanks to the collaboration of FAO, Arbor Day Foundation, United States Forest Service (USFS), Smithsonian Institution, Politecnico di Milano, Italian Society of Silviculture and Forest Ecology (SISEF) and International Society of Arboriculture (ISA), this second meeting – following the 2018 Forum held in Mantua – aims to implement Greener, Healthier and Happier Cities for All, emphasising the importance of building inclusive cities in which the ecosystem goods and services of forests and trees are fairly and equally available to all city dwellers.
The members of the WFUF2023 Scientific Committee include: Stefano Boeri, Fabio Salbitano, Dr. Wendy Y. Chen and Dr. Jessica Thorn.
Submitted proposals are examined by a technical-scientific committee and selected on the basis of their relevance, quality, level of innovation and with the aim of ensuring a good variety in terms of topics/approaches presented and geographical representativeness.
Deadline for submission of abstracts: 17 February 2023.
For more information: https://www.worldforumonurbanforests.org/wfuf-2023/call-for-abstracts