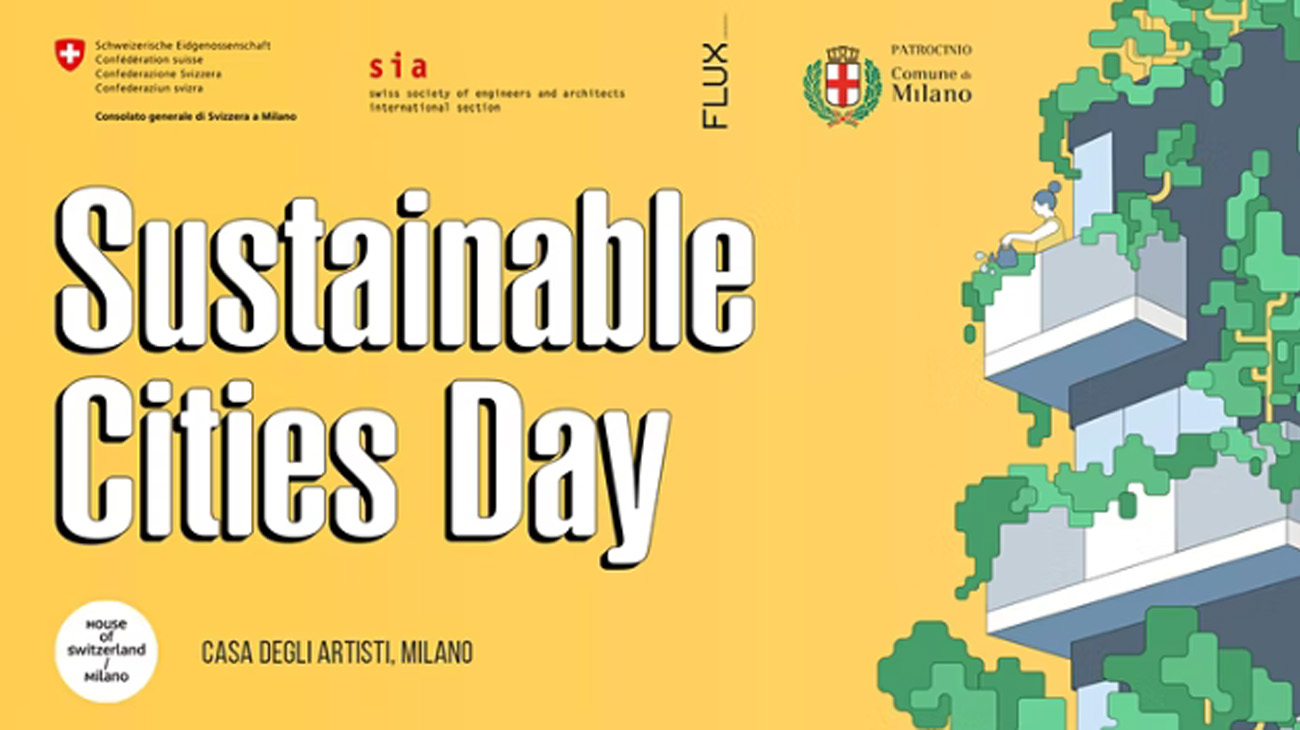 Thursday 26 May at 4.00 pm Stefano Boeri speaks at the Sustainable Cities Day event,organized by the Consulate General of Switzerland in Milan together with the Swiss Society of Engineers and Architects (SIA). The event is dedicated the current and relevant topic of sustainable urban development and to contribute to the solution of global problems such as climate change, distribution of wealth and social inequality.
In panel 1 – Sustainable social and economic urban development, Stefano Boeri presents the new book Green Obsession: Trees Towards Cities, Humans Towards Forests which traces the long path that Stefano Boeri Architetti (SBA) has followed in the last fifteen years of practice, aiming at the redefinition of the relationship between city and nature.
The event was attended by Anna Schindler (Director Urban Development, City of Zurich), Elena Grandi (Councilor for the Environment and Green, City of Milan) and Eric Ezechieli (Co-founder of Nativa and Italian country partner of B Lab).
To register click here: https://www.eventbrite.com/e/biglietti-sustainable-cities-day-328105350937