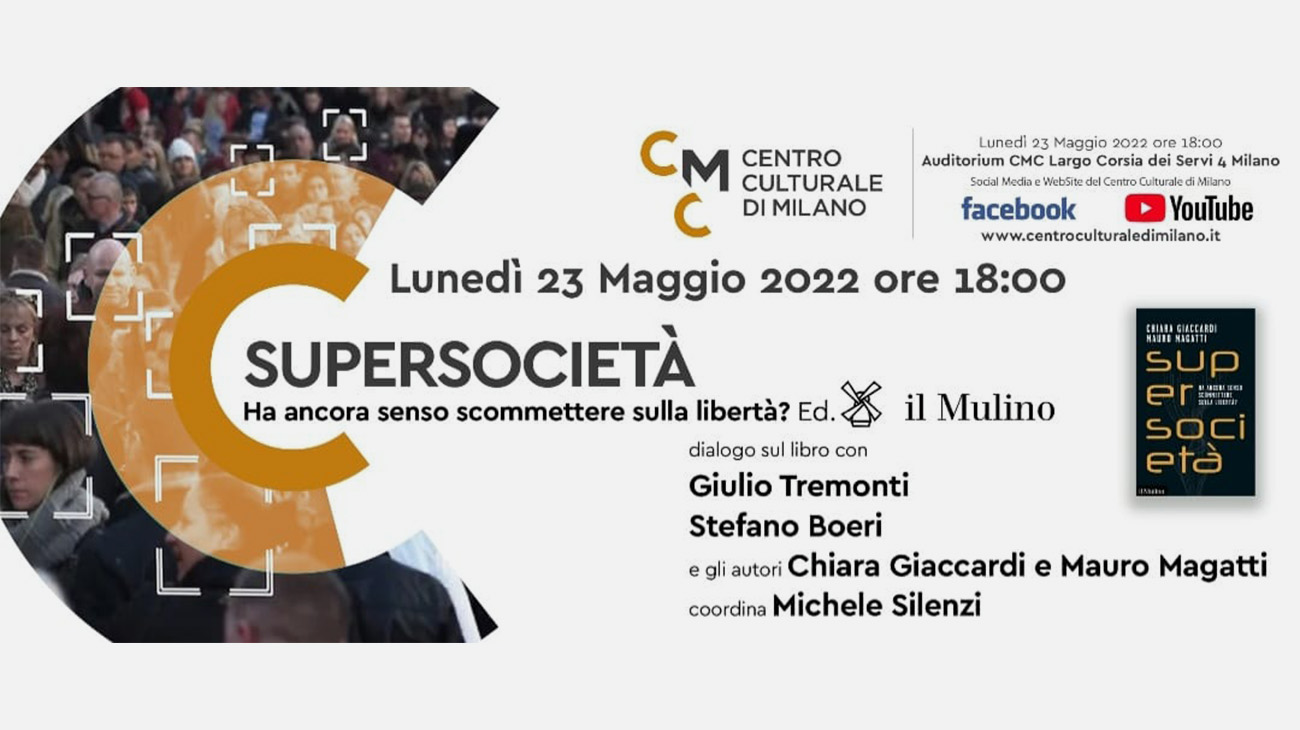 On Monday 23 May at 6 pm Stefano Boeri takes part in the presentation of the new book Supersocietà – Ha ancora senso scommettere sulla libertà? (ed. Il Mulino) at the Cultural Center of Milan.
The new era of  the super-society, on a personal and collective level, is more and more dependent on technology; inextricably intertwined between human action and ecosystem; actually close between a subjectivity with psychic and biological predominance – and the social organization.
In the meeting Chiara Giaccardi and Mauro Magatti will discuss these issues with the architect Boeri and Giulio Tremonti. The event will be coordinated by Michele Silenzi.
For more information: https://www.centroculturaledimilano.it/supersocieta/