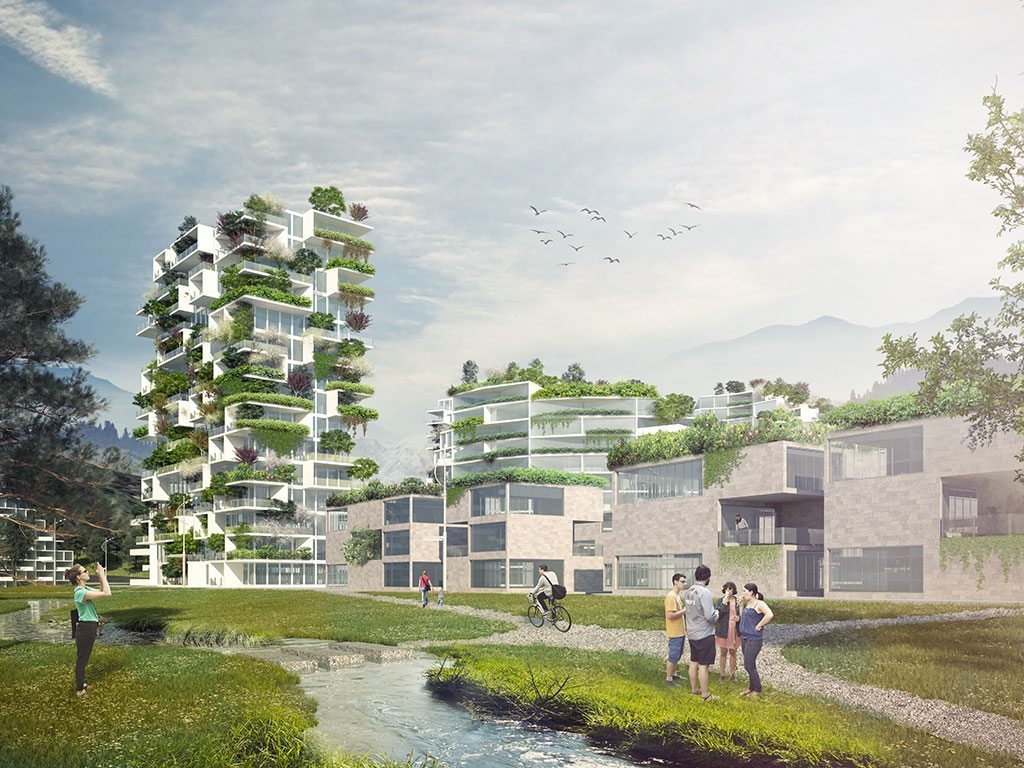 Stefano Boeri Architetti in collaboration with TongYan Planning Institution Project has just won an international competition for the Masterplan of Liuzhou, a big chinese city not far from Nanning.
This is first trial in China to provide the Vertical Forest regulation as land bonus, to stimulate the future investors and developers, to build up a new Forest City. It is not an ideological design, but a pragmatic site planning combined with new Chinese regulations.
The project aims to develop an area laying between the river and the mountain and is an example of the infinite ways in which Vertical Forest philosophy can be developed. Row houses, villas and towers will be built in this area, which will become a sort of "urban bridge" between the new Liuzhou city, which is still under construction beyond the river, and the old one on the same bank of the area of Stefano Boeri Architetti's masterplan.