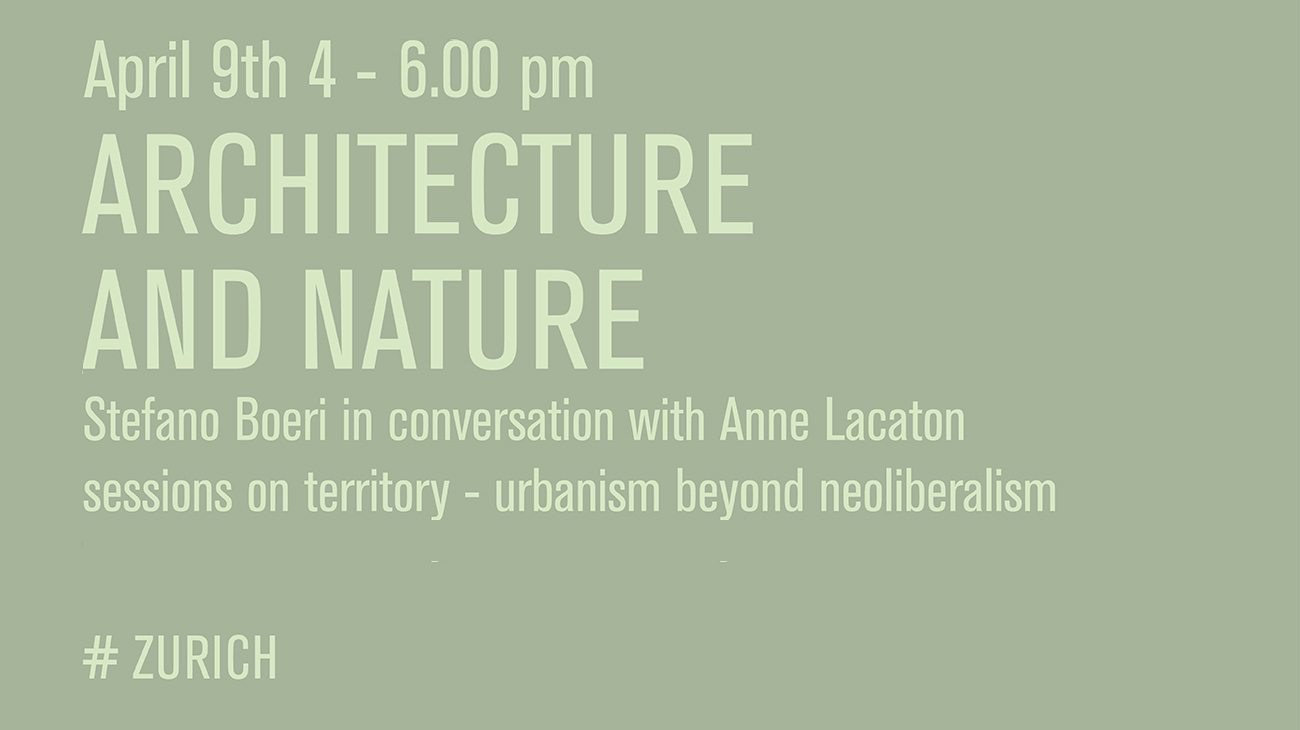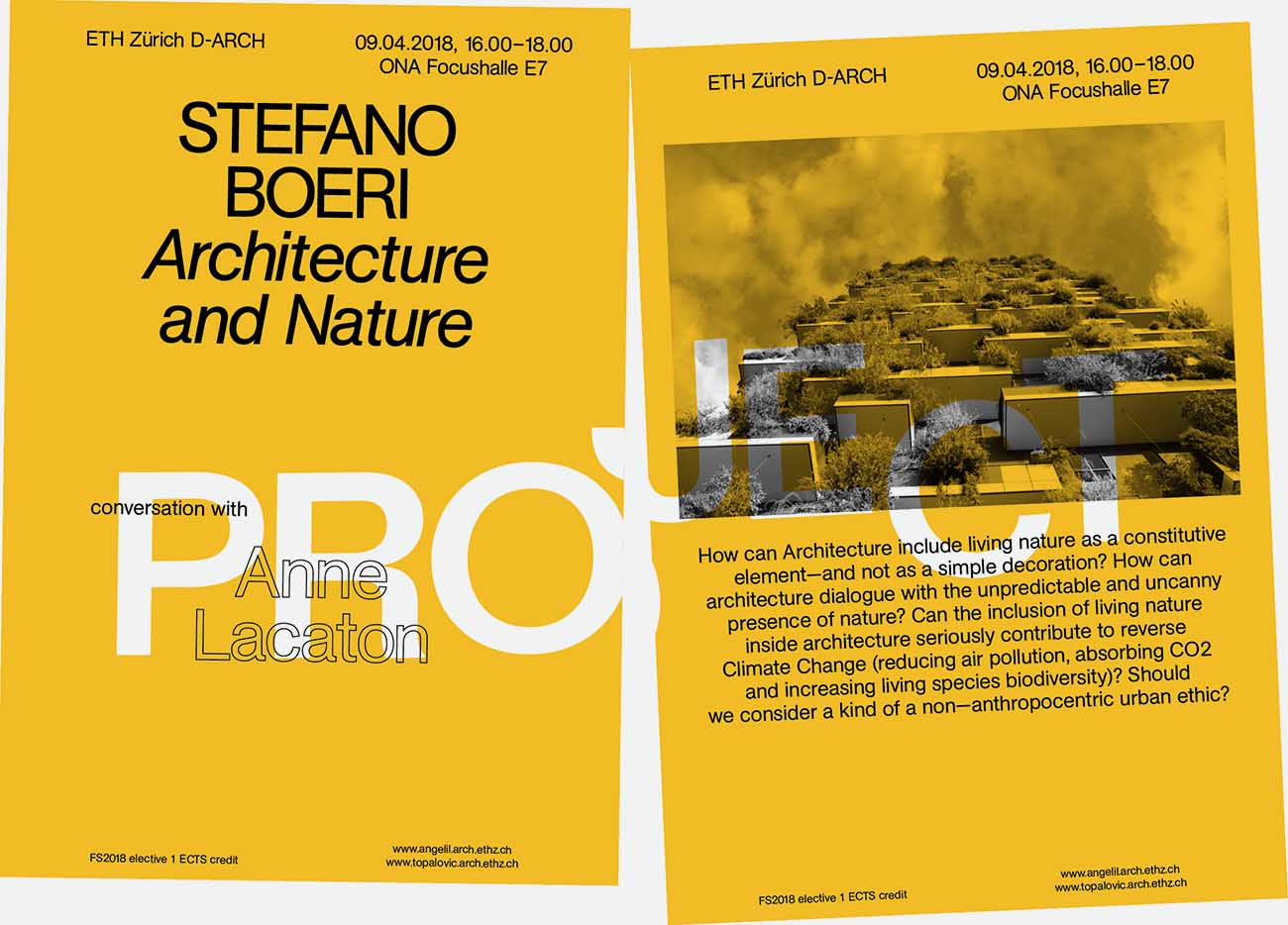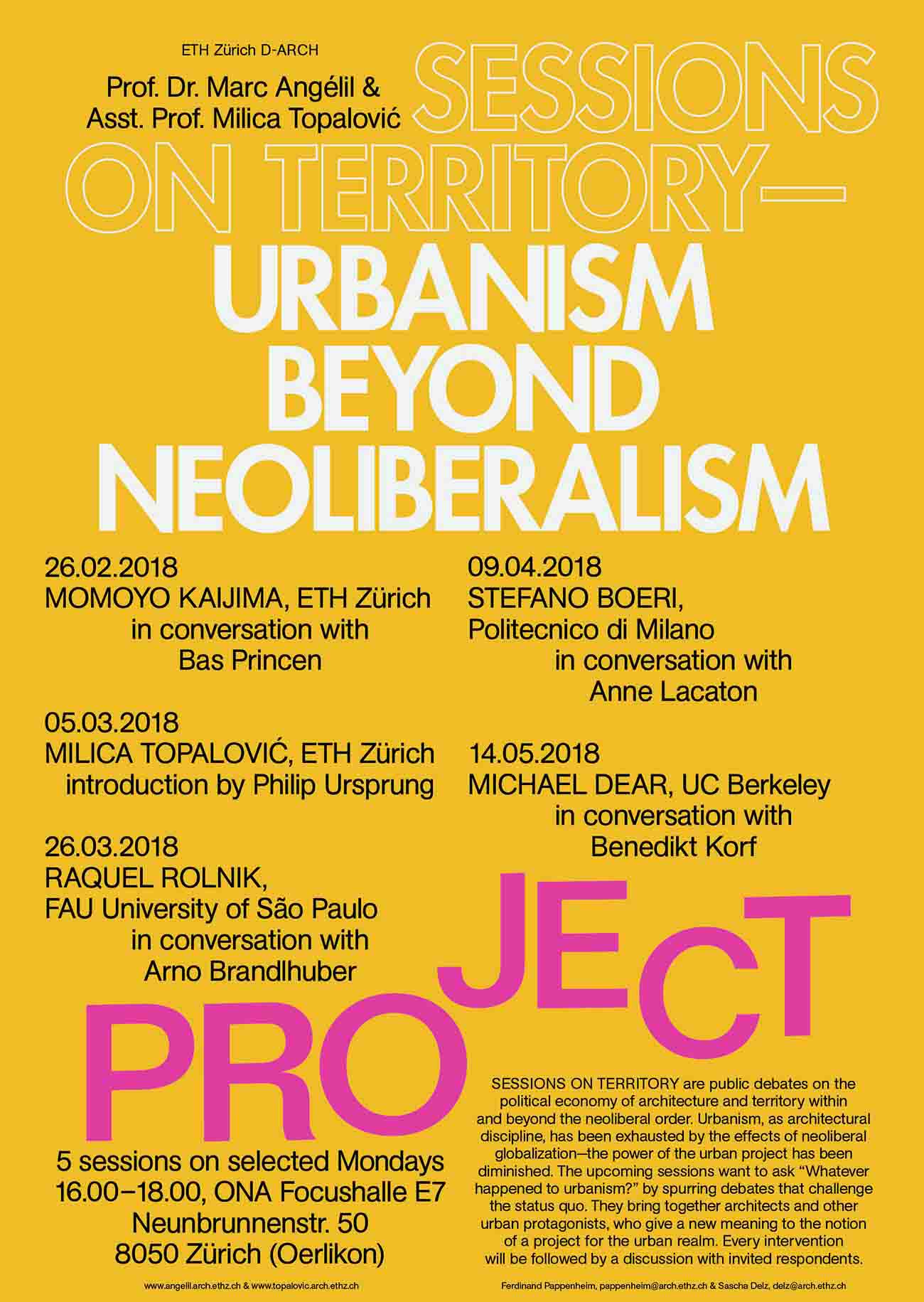 On Monday, April 9th, Stefano Boeri will participate to the conversation Architecture and Nature with Anne Lacaton (architect and educator) at the ONA Building of ETH Zurich (Neunbrunnenstrasse 50, Zurich-Oerlikon). The event will take place from 4 to 6 pm at ONA Focushalle E7.
The event is part of the project Sessions on Territory – Urbanism Beyond Neoliberalism organized by the department of architecture of ETH Zurich.
Sessions on Territory are public debates on the political economy of architecture and territory within and beyond the neoliberal order. Urbanism, as architectural discipline, has been exhausted by the effects of neoliberal globalization—the power of the urban project has been diminished. The upcoming sessions want to ask "Whatever happened to urbanism?" by spurring debates that challenge the status quo. They bring together architects and other urban protagonists, who give a new meaning to the notion of a project for the urban realm.
More info: http://topalovic.arch.ethz.ch/projects/sessions-on-territory-2/