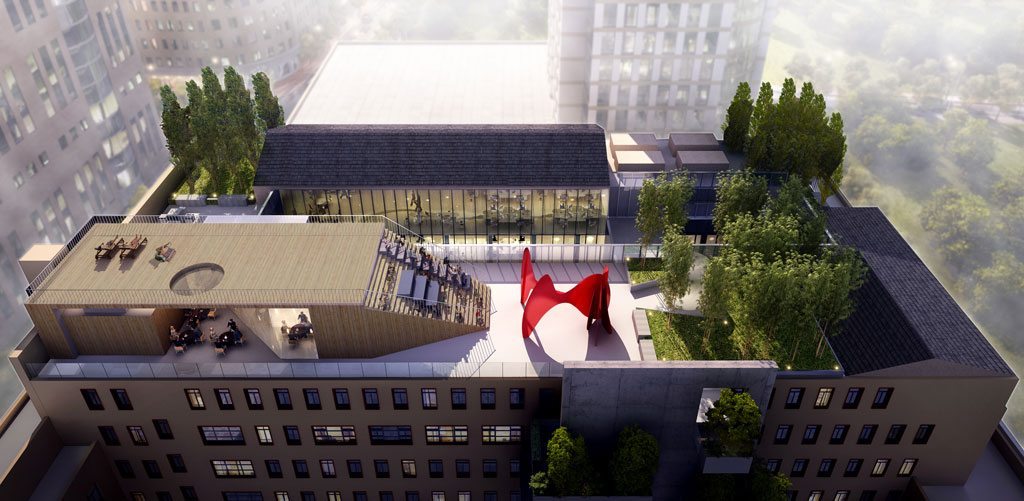 Project of rennovation of the Stock Exchange building (Nanjing East Road) signed by Stefano Boeri Architetti China published recently on ABITARE
An entire block given back to the city, with a public passage and a rooftop open to everyone: this is the new Stock Exchange of Shanghai renewed by SBA China.
The historical headquarters of the Shanghai Stock Exchange is the subject of a restoration project developed by Stefano Boeri Architetti China. It will become a center of cultural exchange between Italy and China dedicated to the design, but in fact it has already established a link with Italian culture by its ability to value the existing heritage.
Watch the video of Stefano Boeri on the web-site of Abitare