presentation of the book "quattro modelli di futuro"
with peter frase, stefano boeri, bertram niessen and valeria verdolini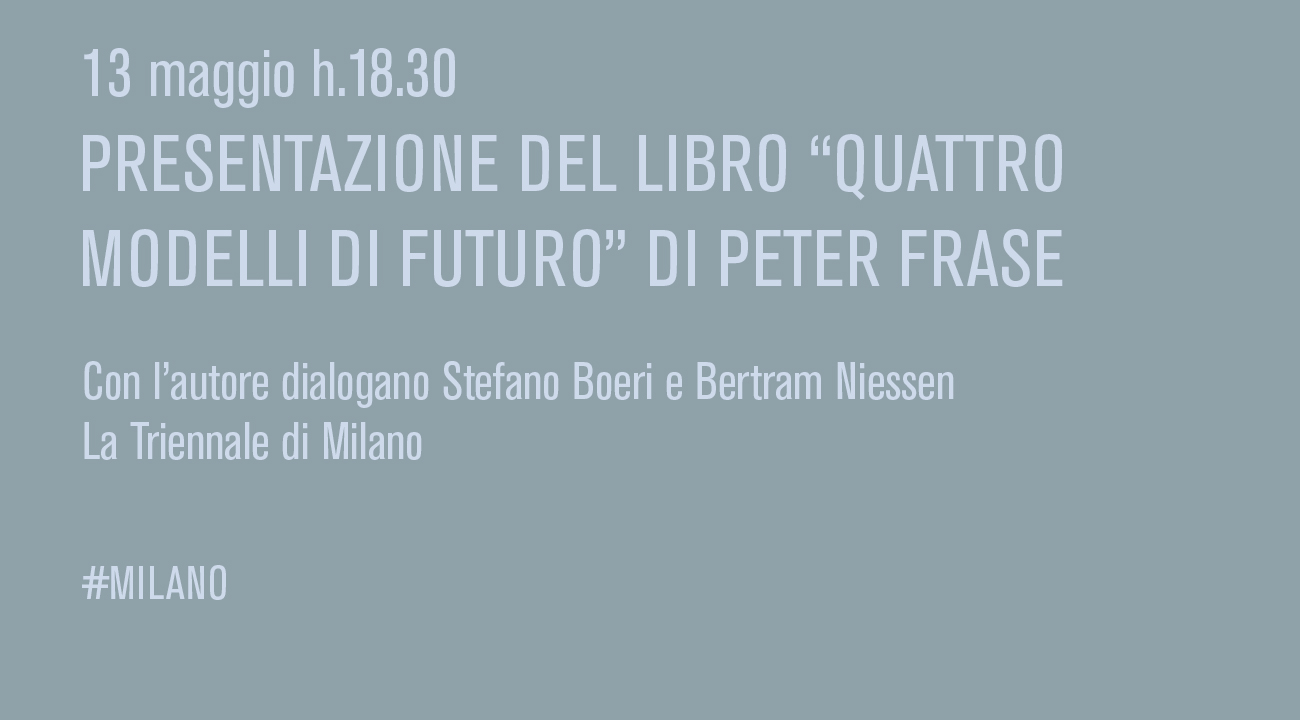 Monday, May 13th, at 6.30 p.m. at the il Salone d'Onore of La Triennale of Milan, Stefano Boeri presents the book by Peter Frase Four Futures, that inspired the debate of sociologistsm economists and visionaries from all over the world in the last few years with Valeria Verdolini and Bertram Niessen.
The socioligist Peter Frase faces the hypotesis of the end of capitalism and proposes four possible scenaries, from the most positive one to the most negative and disruptive, to show that the future is not already written and thera are many risks as well as many opportunities.
The relationship between equalities and inequalities, between available resources and their distribution, between production, work and freedom that affects the society we live in,
is determined by political choices.