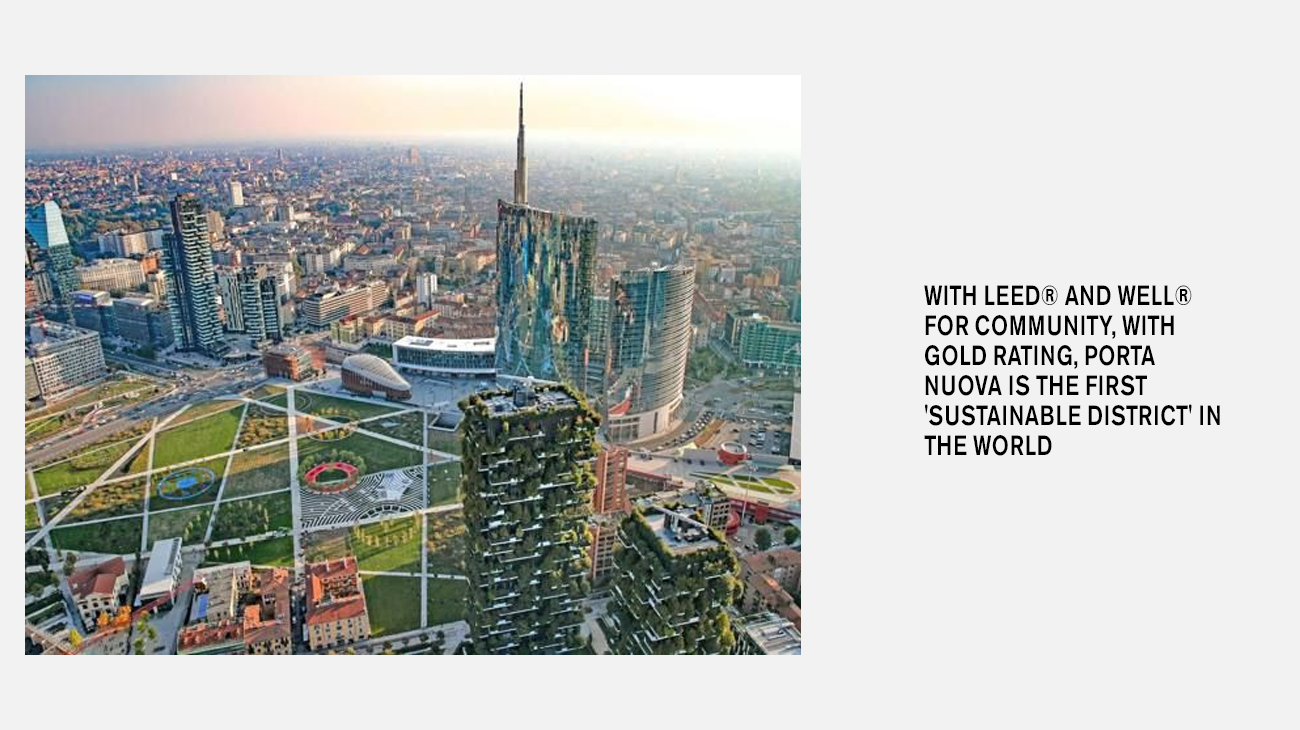 The US Green Building Council and the International WELL® Building Institute (IWBI) have awarded LEED® and WELL® for Community certifications to the Porta Nuova district in Milan.
The two certifications, both GOLD-rated, recognise the social, environmental and economic aspects of the Porta Nuova development, documenting the community's involvement in the activation of public spaces and the creation of an innovative and replicable urban economic model. In particular: the LEED® for Communities certification analyses the quality of life in urban centres, while the WELL® Community Standard recognition considers the integration of people through public spaces.
Among the 36 LEED Gold and Platinum-certified buildings that have enabled Porta Nuova to obtain the certifications is the Bosco Verticale by Stefano Boeri Architetti, which was awarded LEED Gold in 2014.