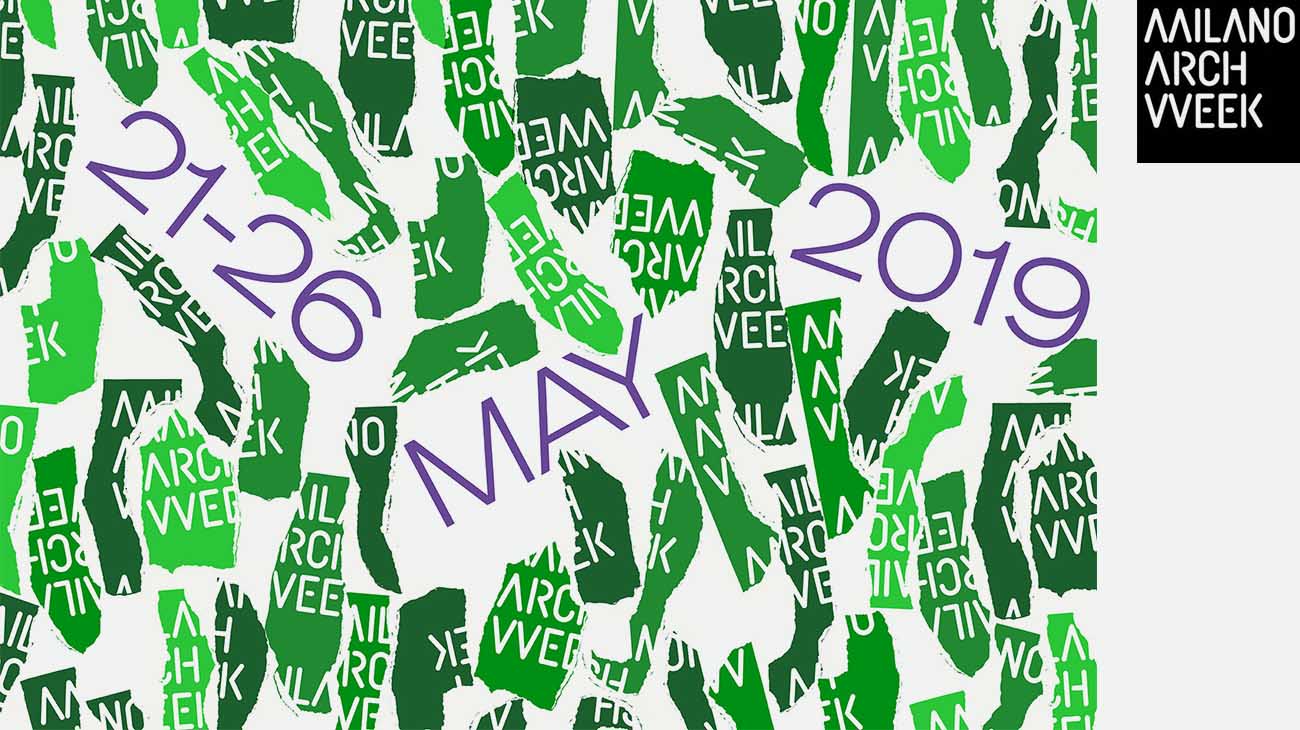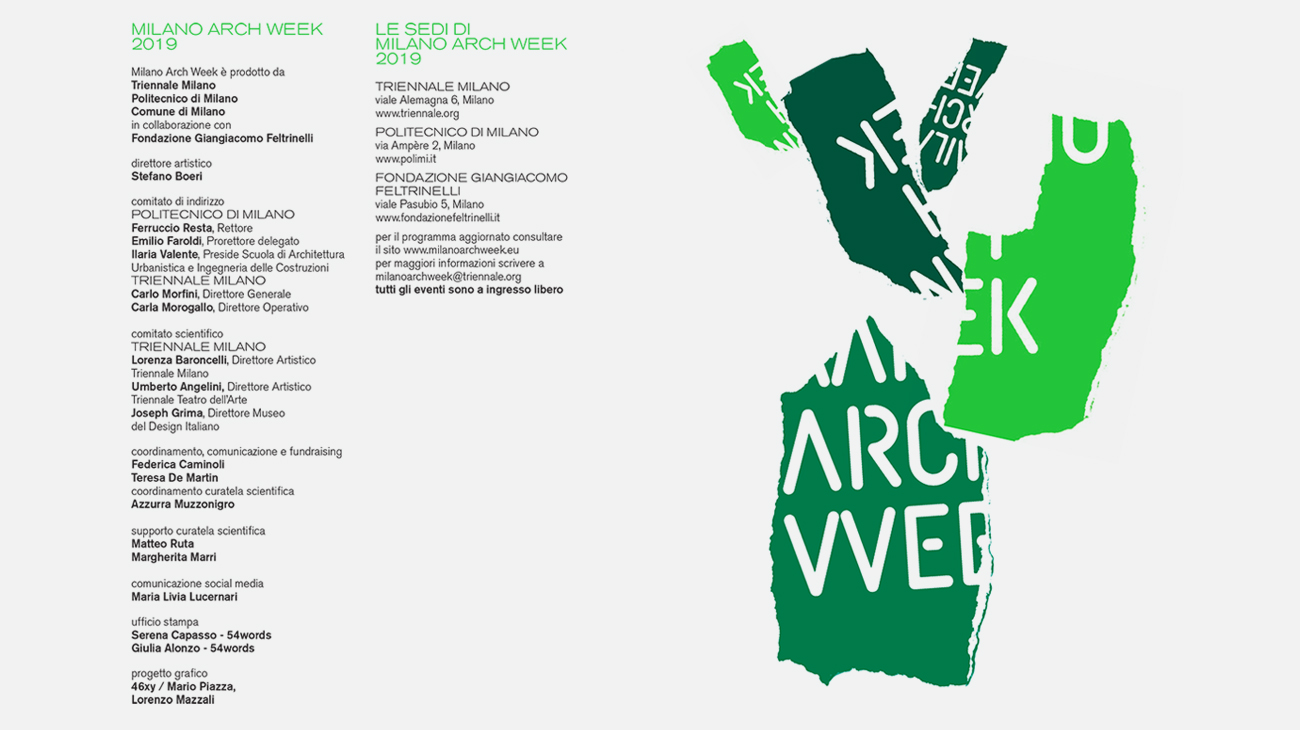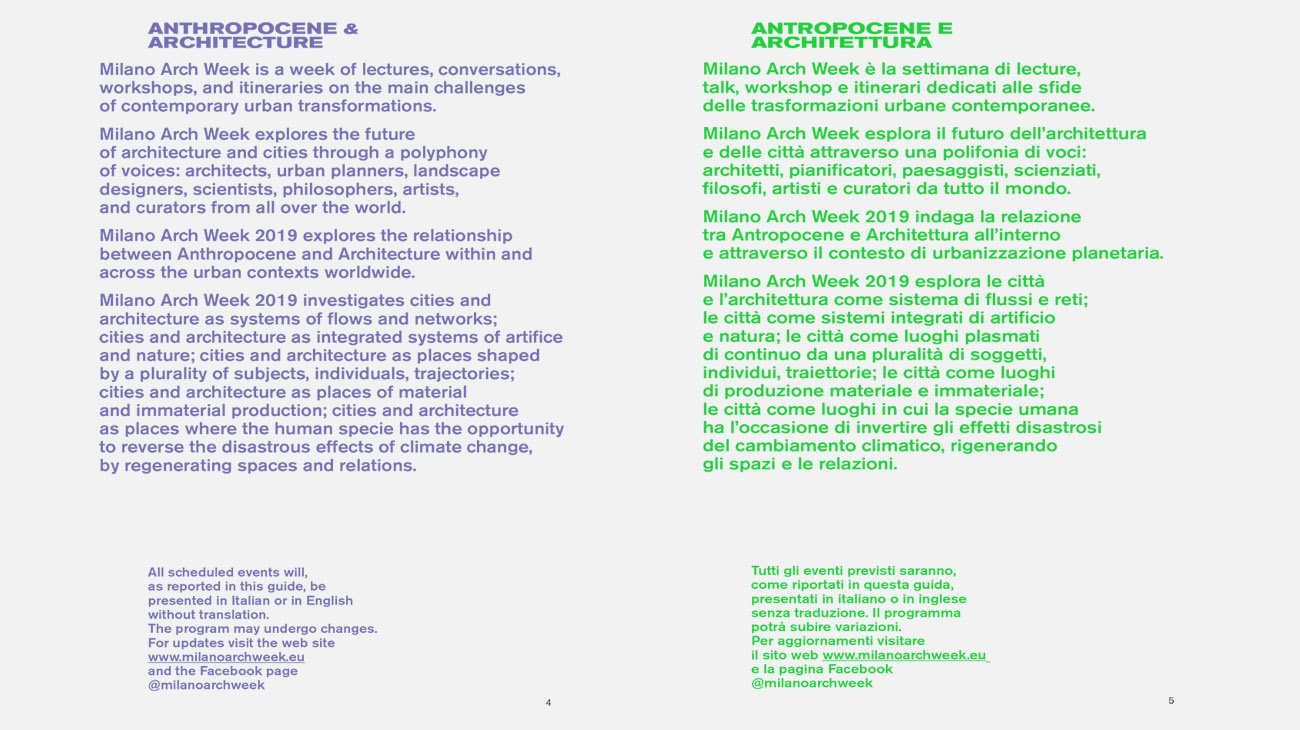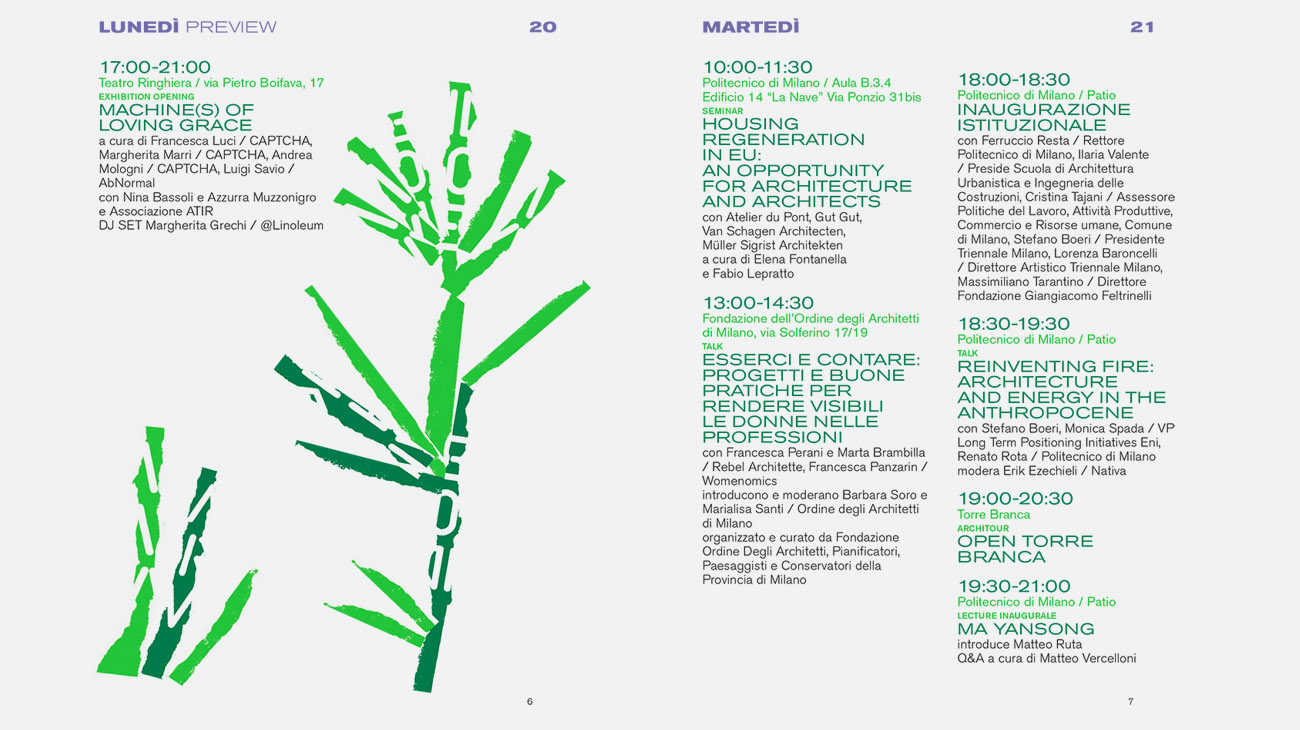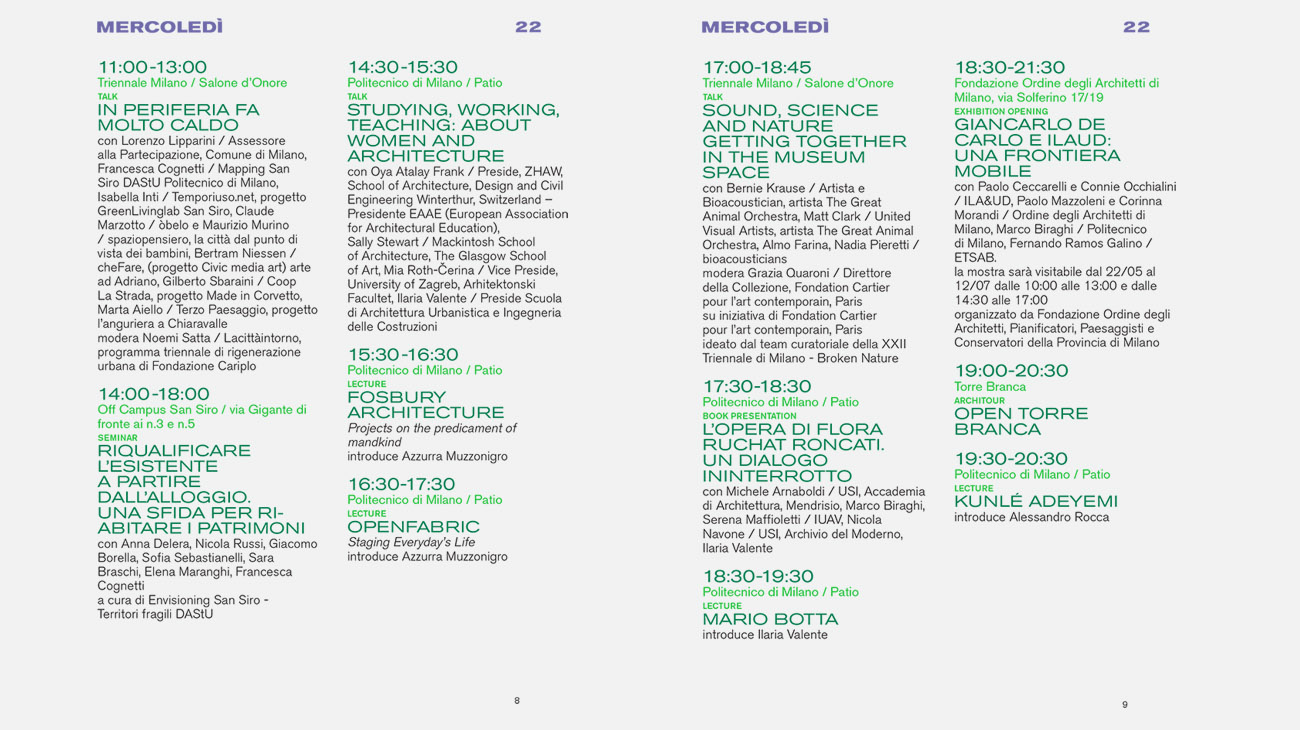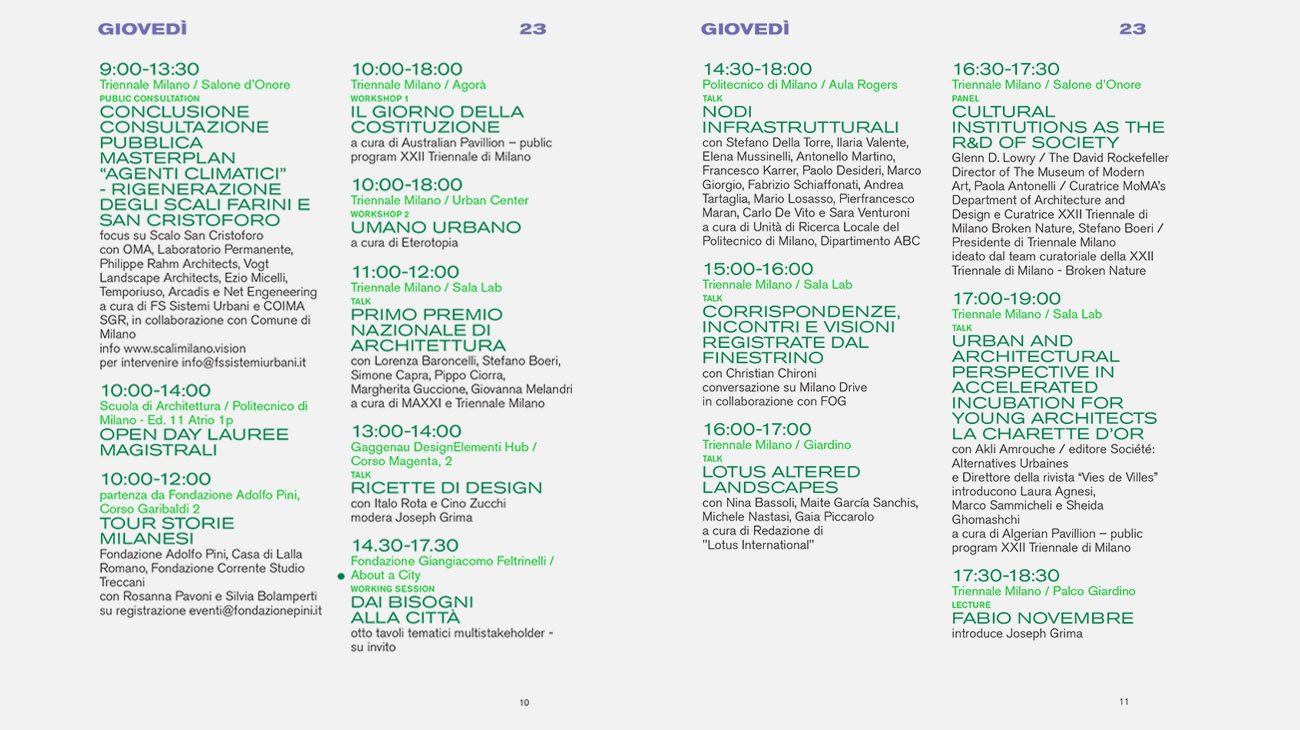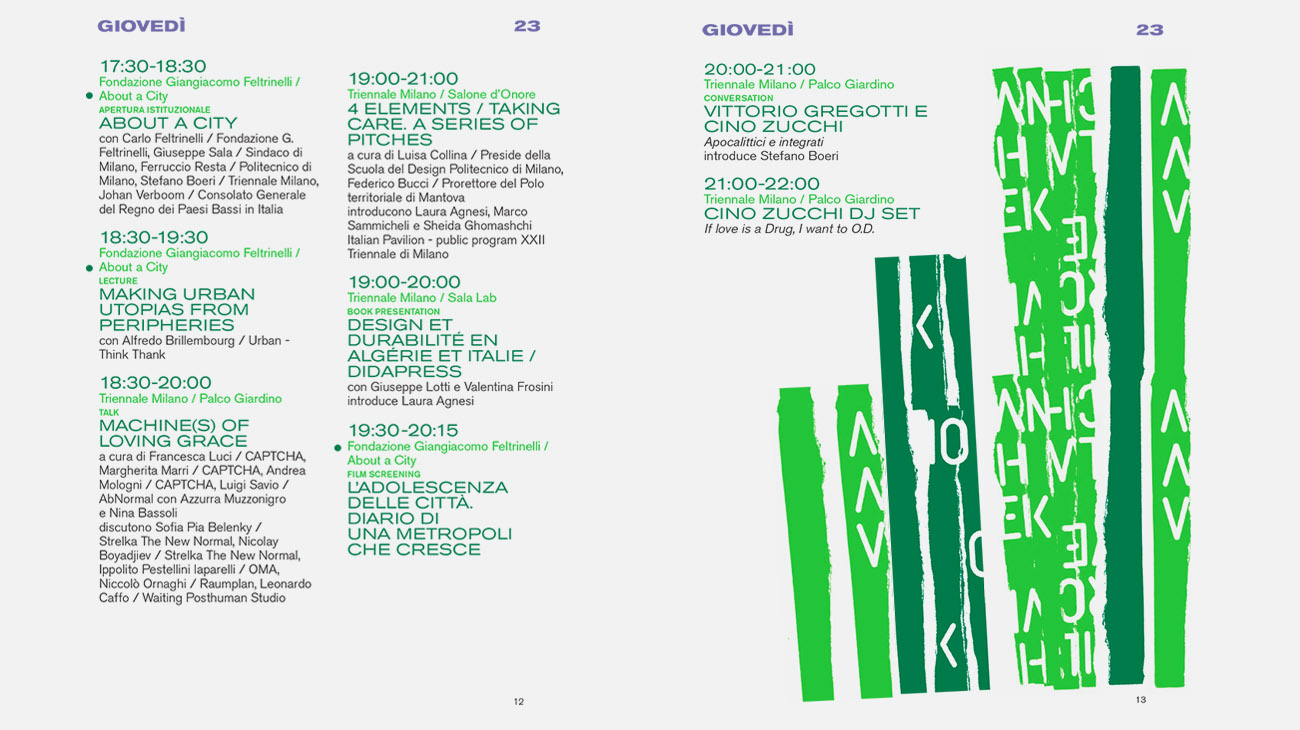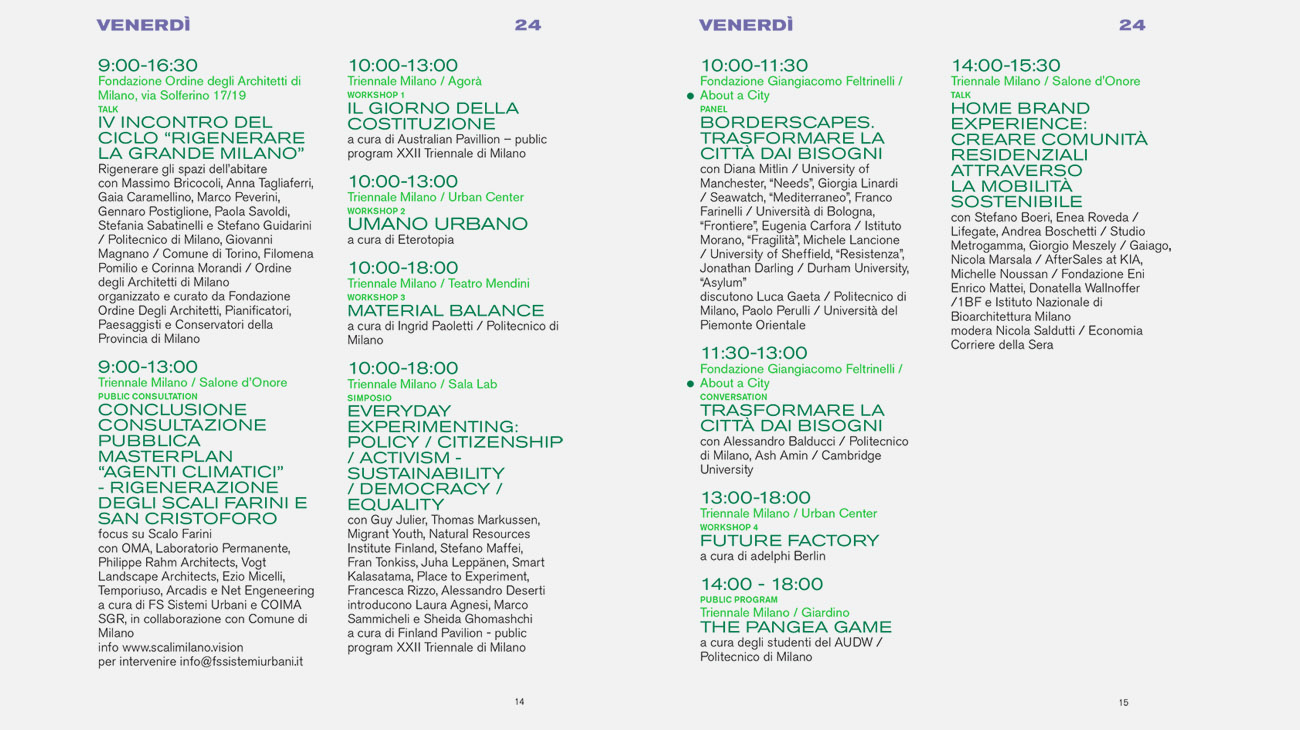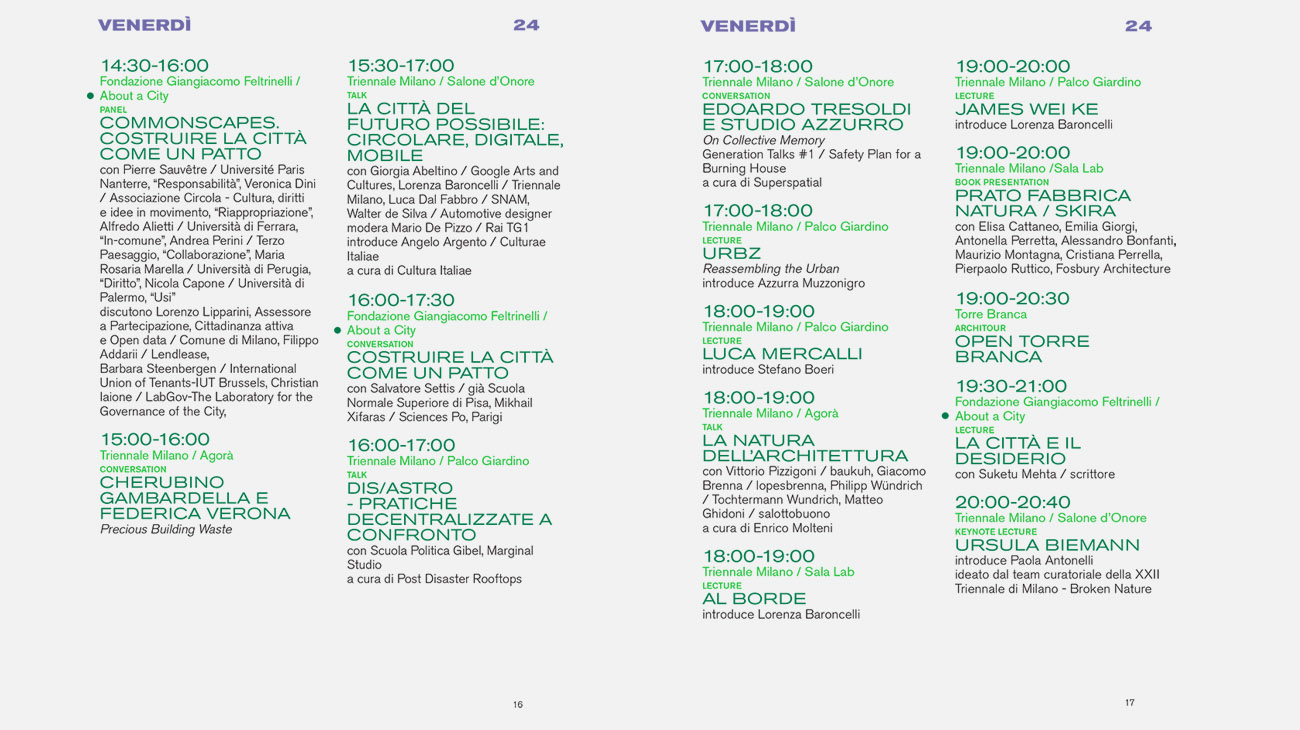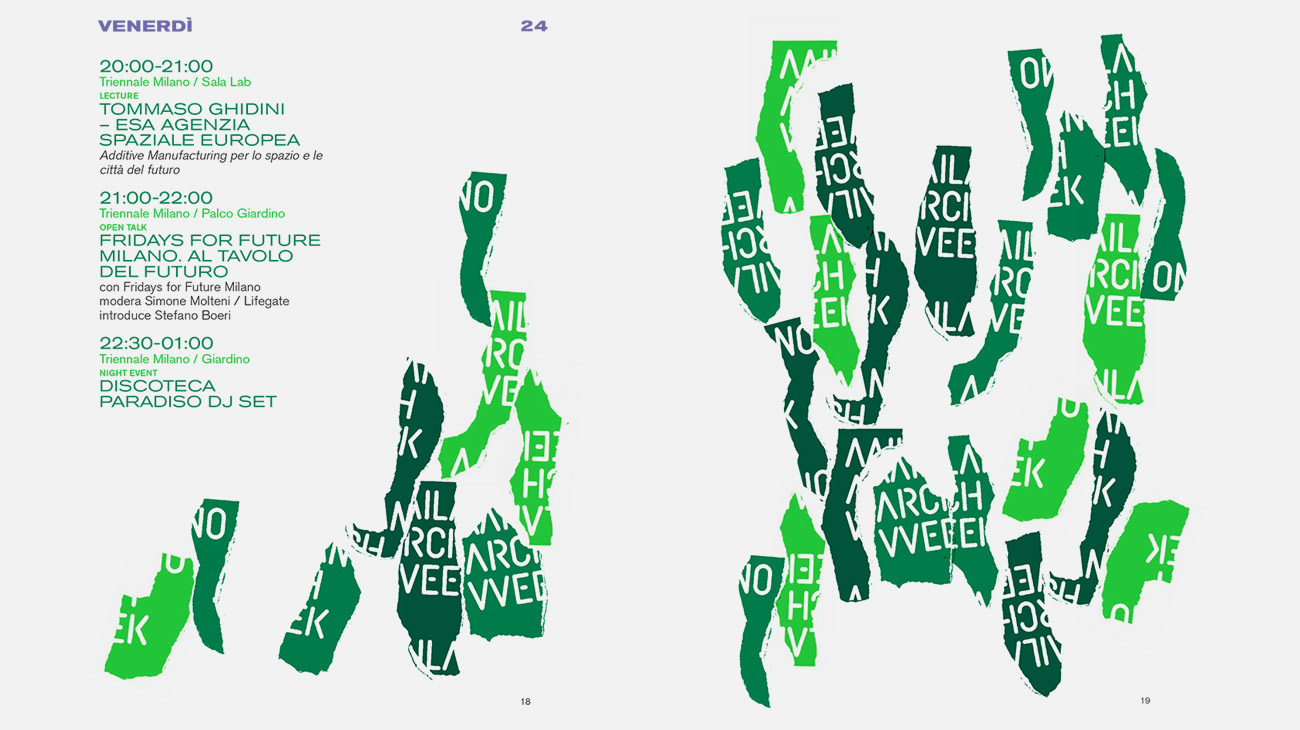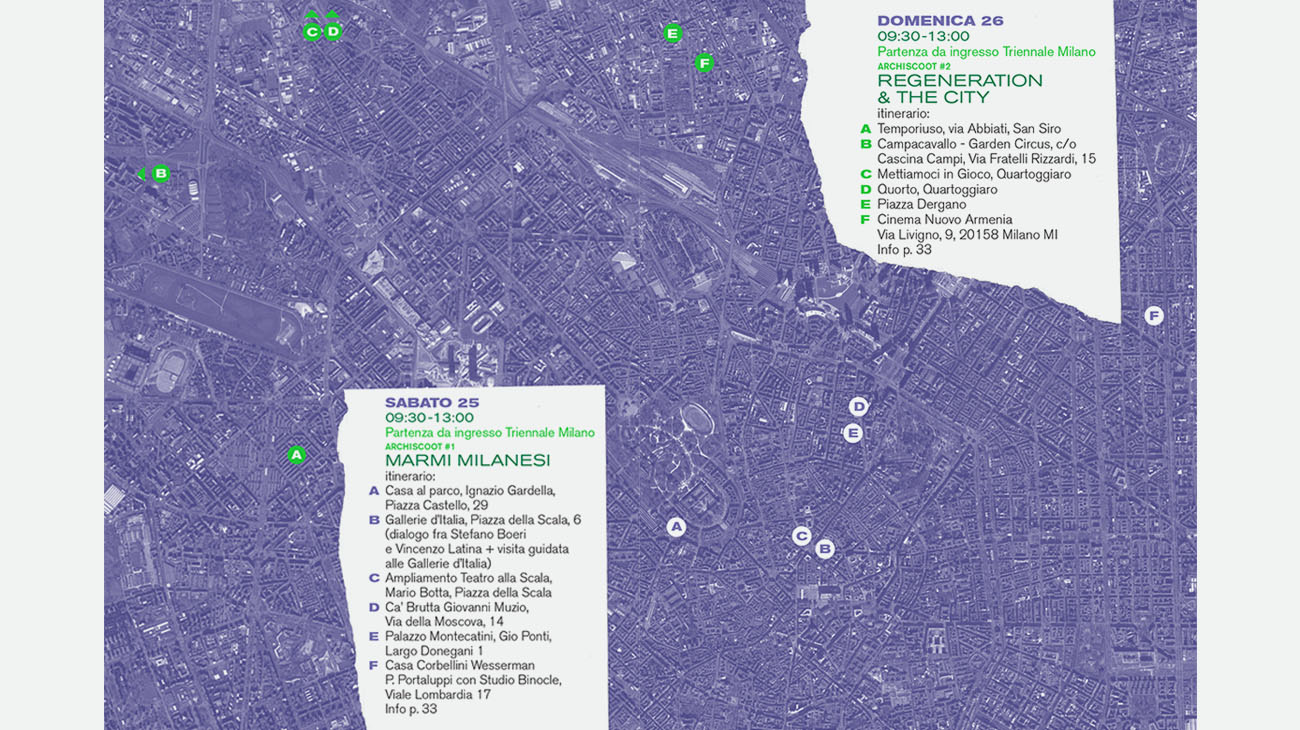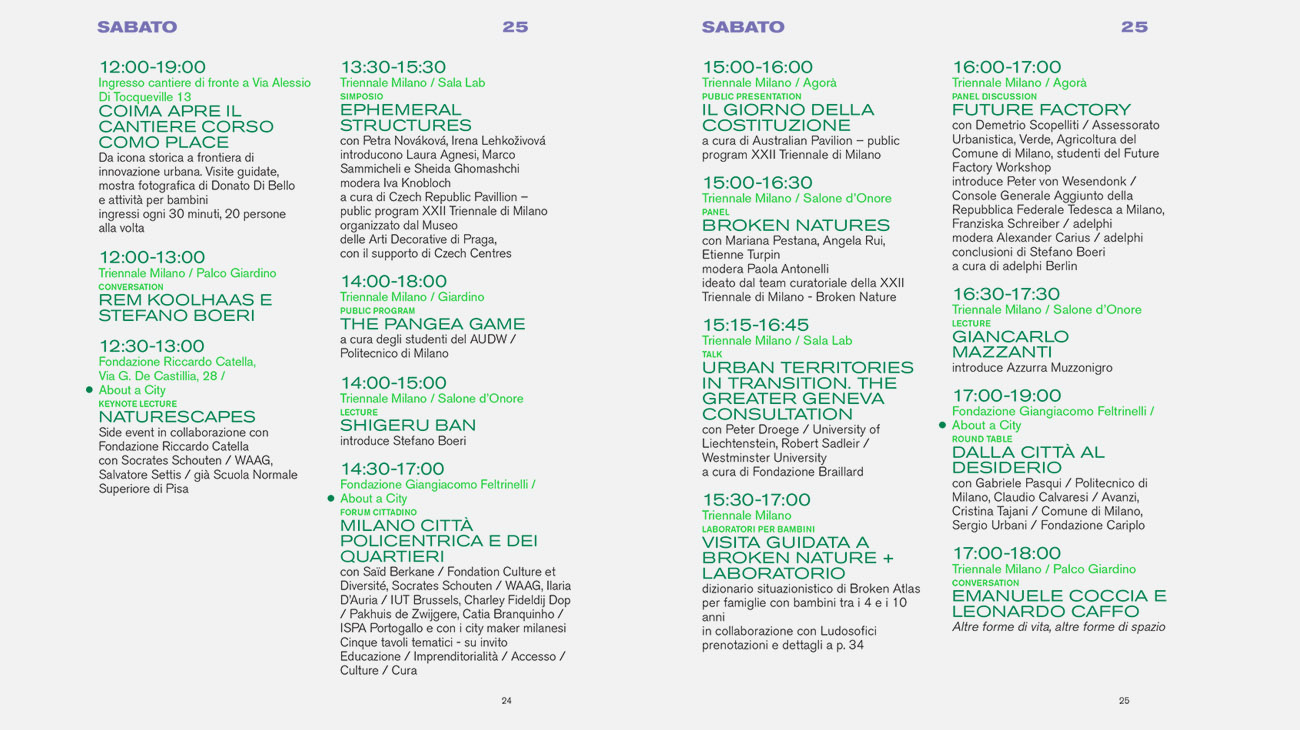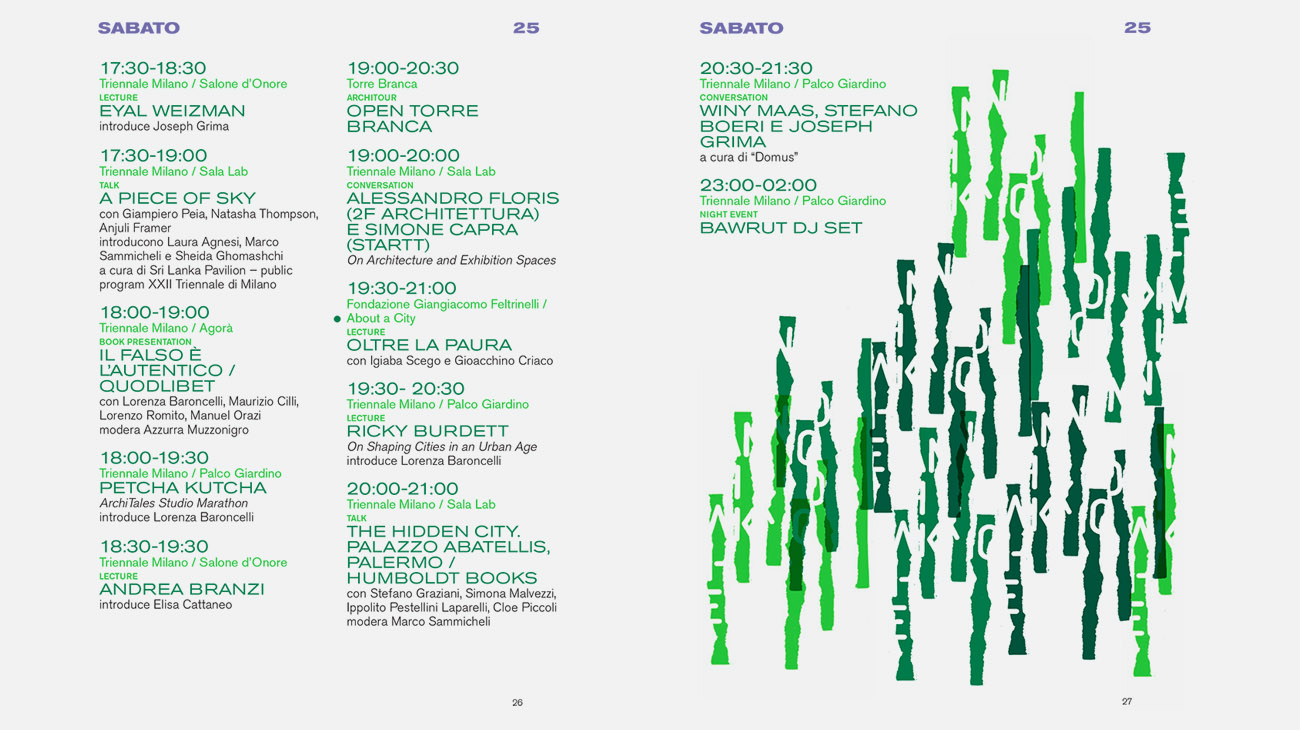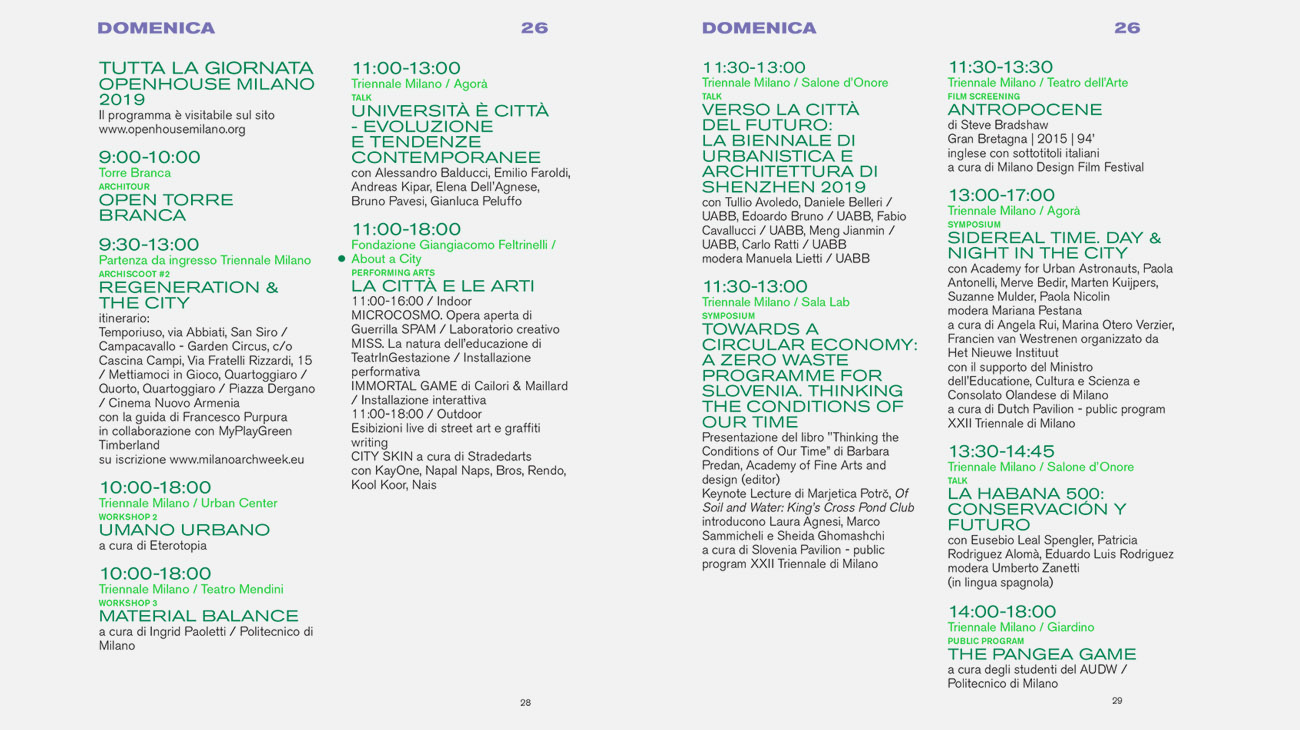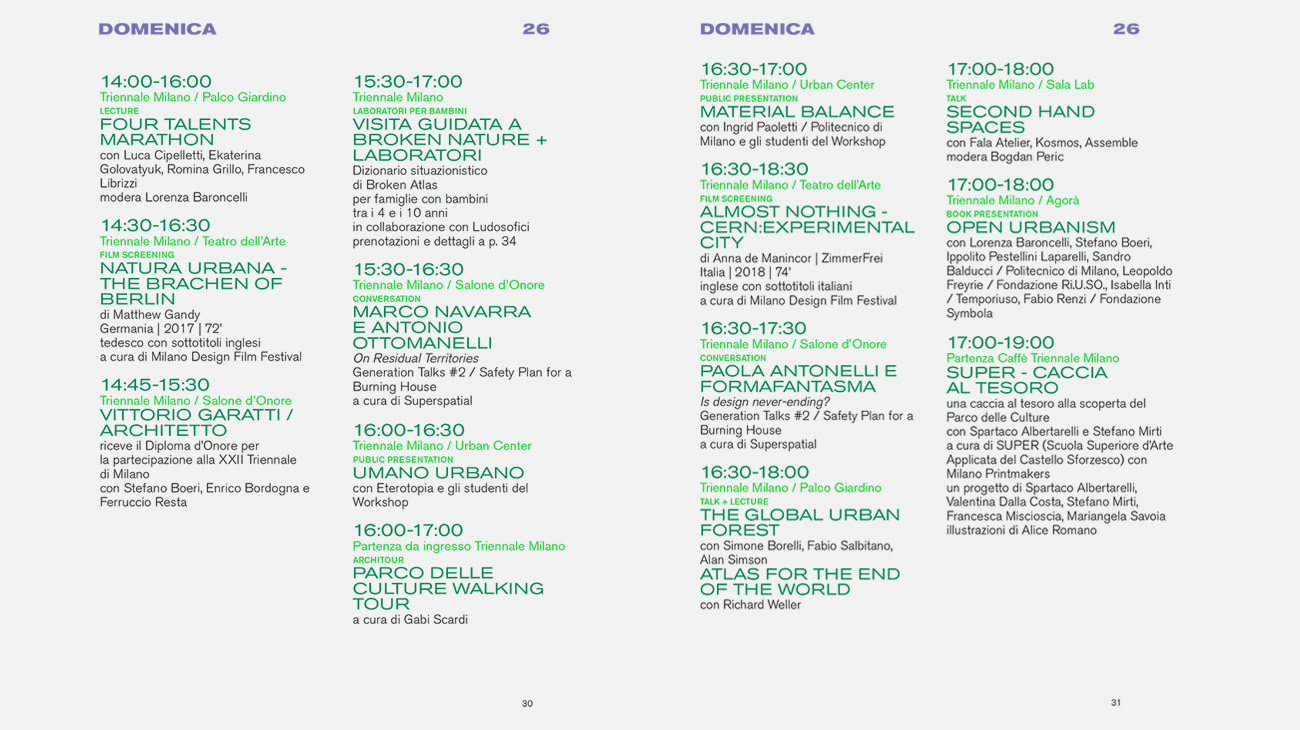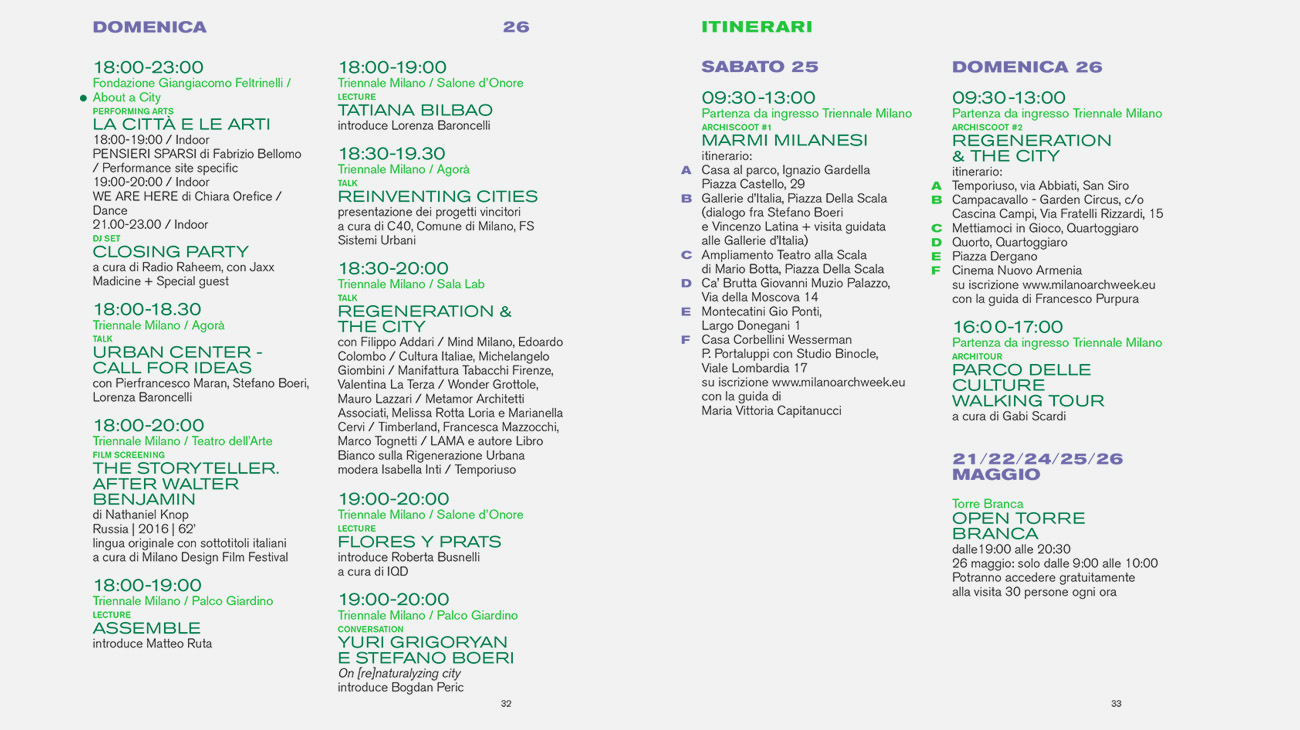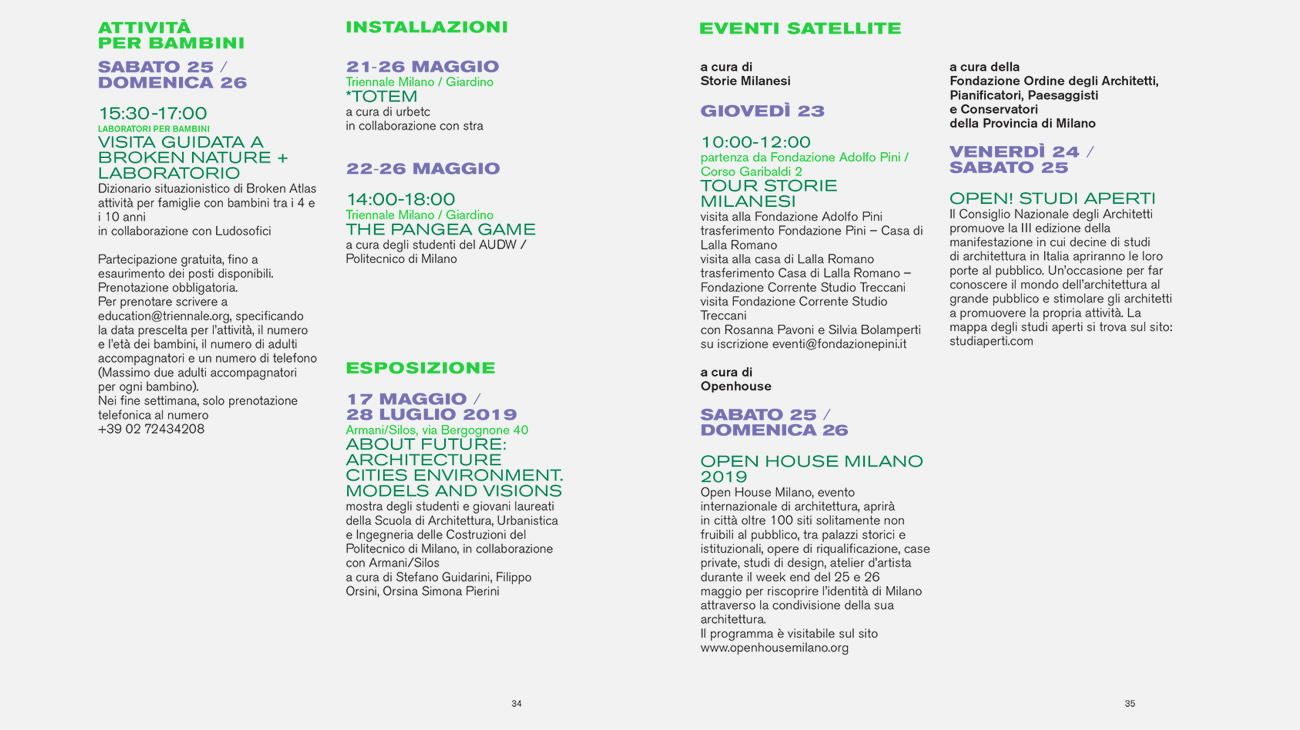 The program of Milan Arch Week 2019 which will be held from the 21st to the 26th of May 2019.
A week of lectures, conversations, workshops, and itineraries on the main challenges of contemporary urban transformations, an opportunity for exploring the future of architecture and cities through a polyphony of voices: architects, urban planners, landscape designers, scientists, philosophers, artists, and curators from all over the world.
Milano Arch Week 2019 investigates cities and architecture as systems of flows and networks; cities and architecture as integrated systems of artifice and nature; cities and architecture as places shaped by a plurality of subjects, individuals, trajectories; cities and architecture as places of material and immaterial production; cities and architecture
as places where the human specie has the opportunity to reverse the disastrous effects of climate change, by regenerating spaces and relations.