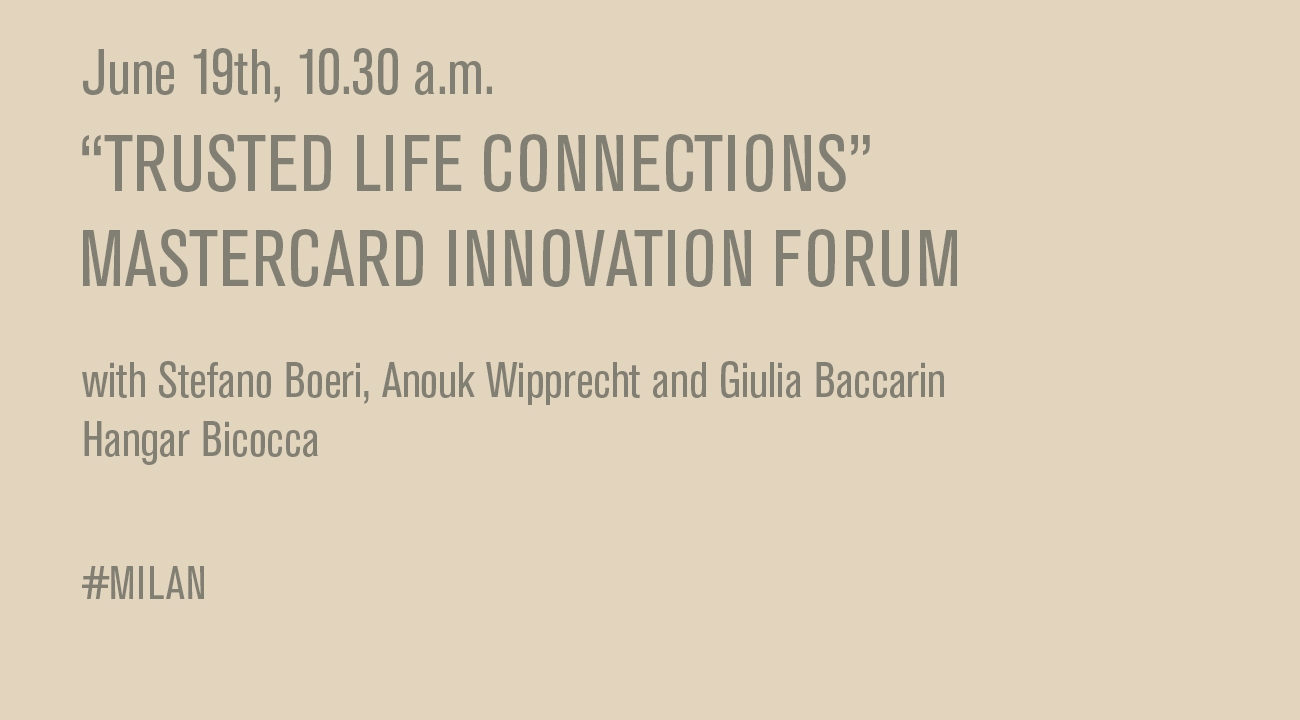 On Wednesday, June 19th, Bicocca Hangar will host the Mastercard Innovation Forum 2019, an annual event dedicated to the latest news and future scenarios in the world commercial world, and in digital and smart living. At 10.30 a.m., Stefano Boeri will participate to the event together with Anouk Wipprecht, Fashion Tech designer, and Giulia Baccarin, Italian entrepreneur.
The Mastercard Innovation Forum this year revolves around the theme of "Trusted Life Connections" in order to explore the impact of the digital revolution not only on cities, but also on the citizens of the future and to explore how new technologies and big data are contributing to the development of companies and of consumers' experience towards an increasingly smart future.
Follow the event in streaming on the Wired website and live on Facebook.