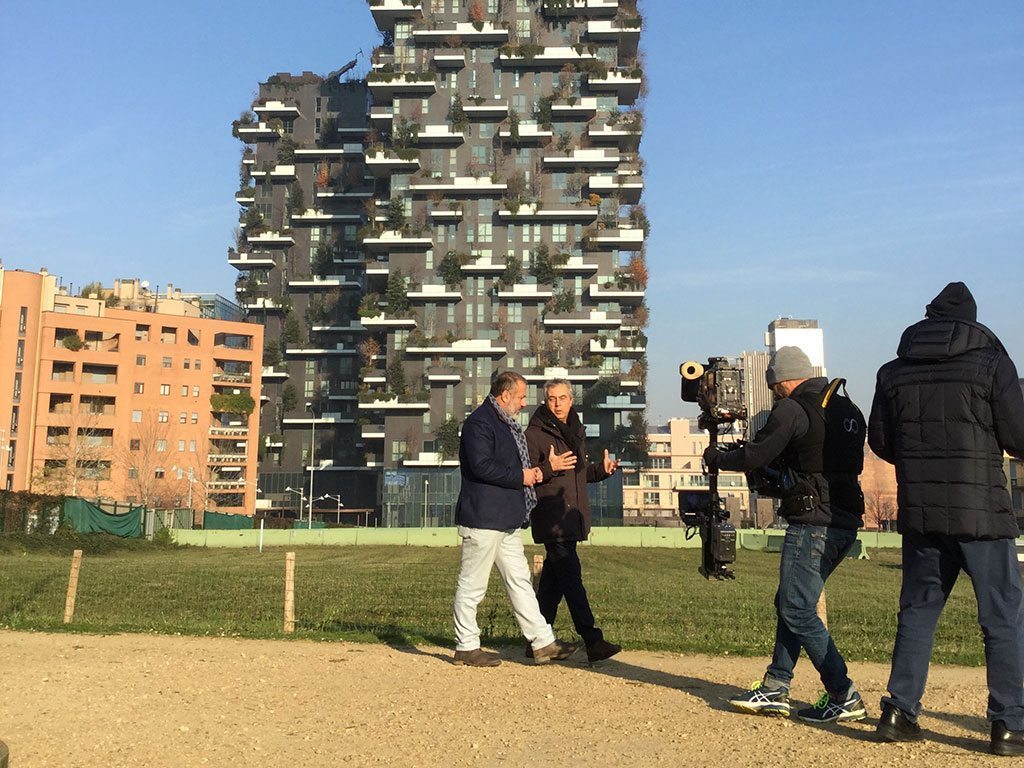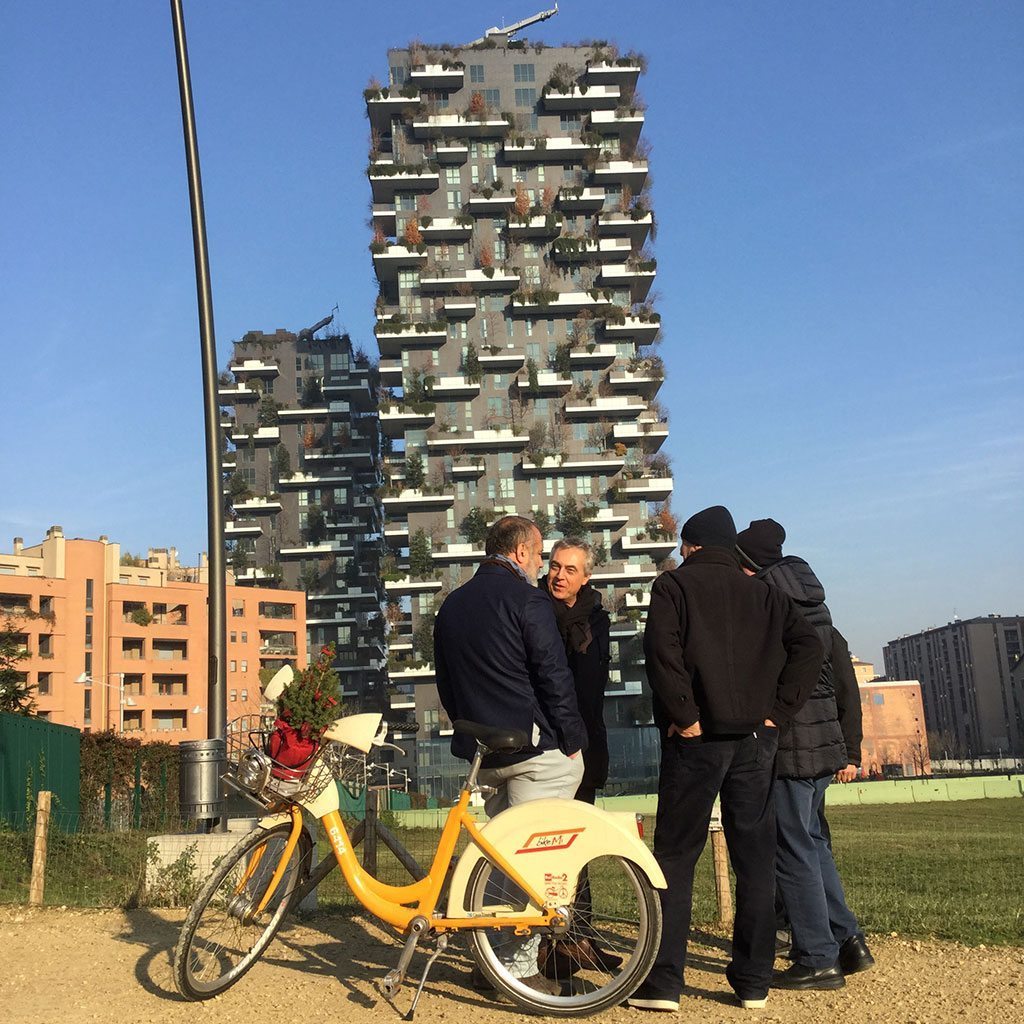 Linea Verde, one of the most famous Italian Tv programs talking about agriculture, green and sustainability, chose Bosco Verticale for its episode about urban greenery.
Journalist Marcello Masi interviewed Stefano Boeri close to Bosco Verticale and the film crew shooted many scenes to illustrate the philosopy of Boeri's buildings.
The episode will be broadcasted on Rai Uno next December 24, starting from 12.20 pm. Stay tuned!