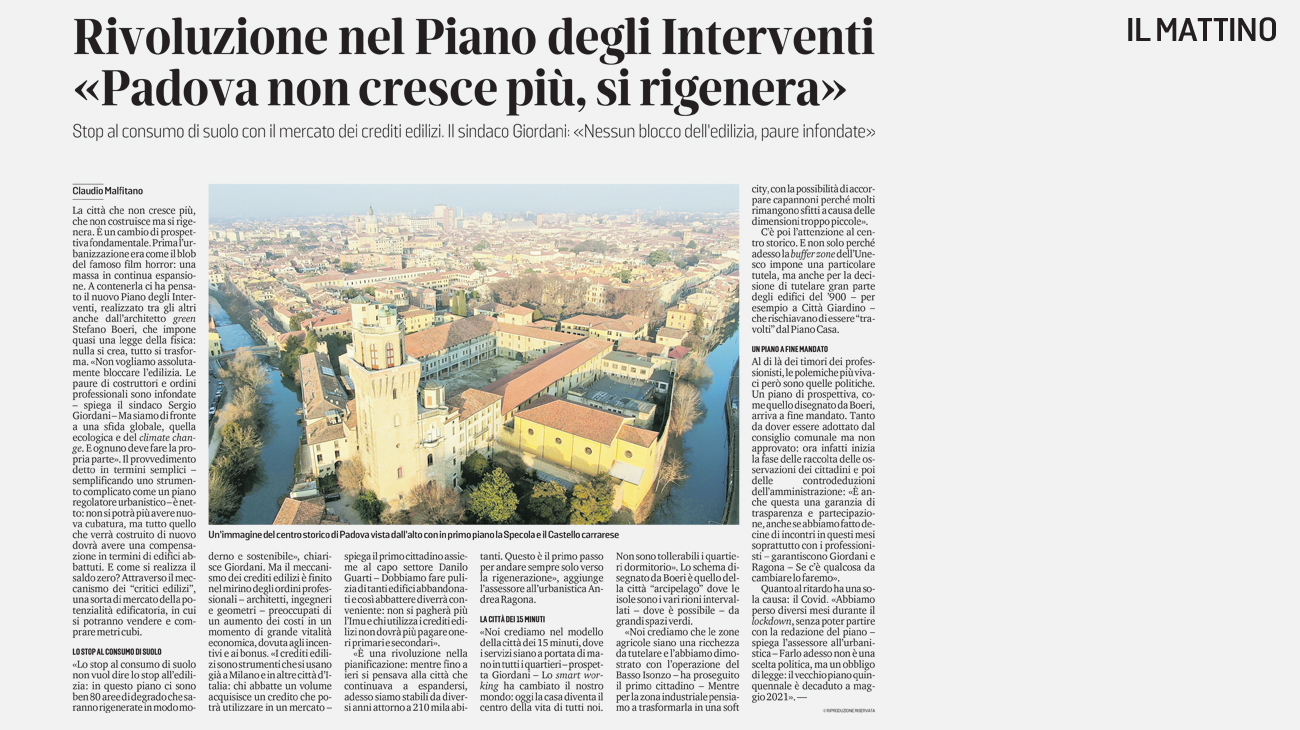 Il Mattino reports the new Padua Intervention Plan designed by Stefano Boeri Architetti and by MATE Società Cooperativa and adopted on 12th April 2022.
The project, presented to citizens on 29th November 2021, is now moving towards the approval phase.
"It is a revolution in planning: while until yesterday we thought of the city that continued to expand, now we have been stable for several years around 210,000 inhabitants. This is the first step to always go ahead towards regeneration", declares the Councillor for Urban Planning Andrea Ragona.