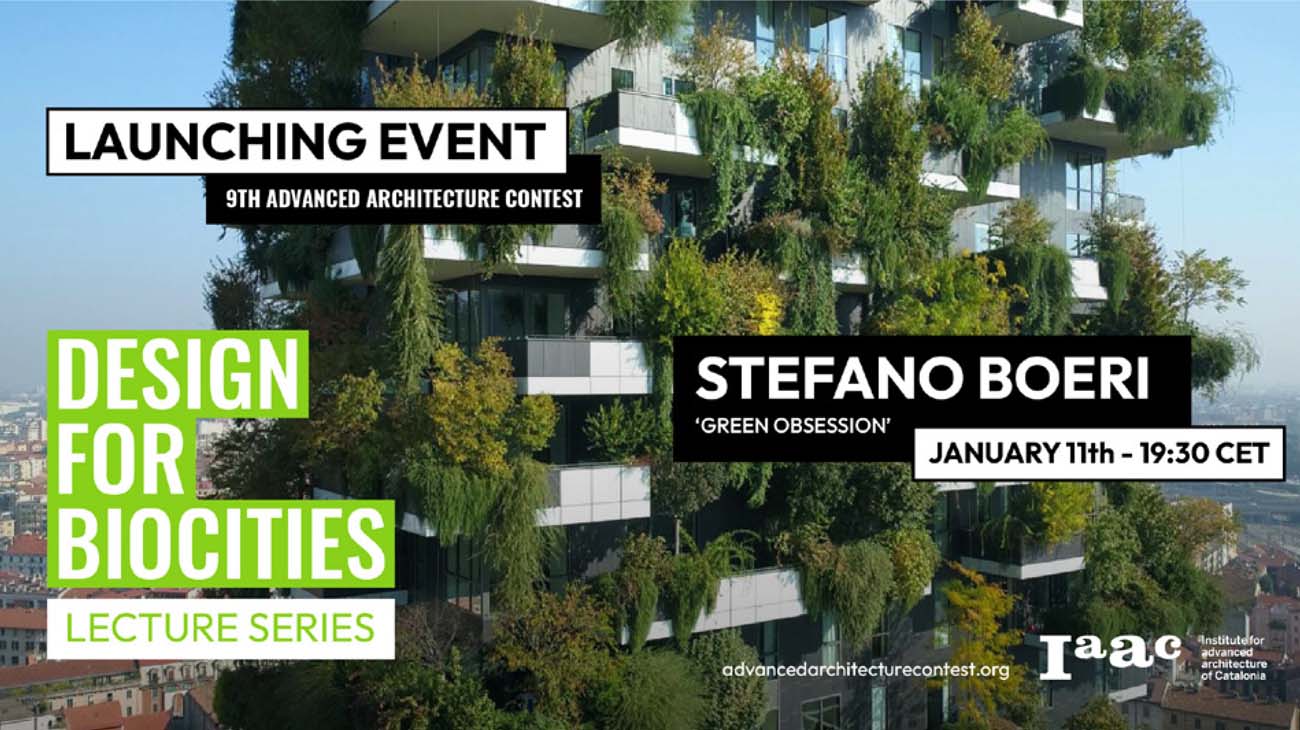 On January 11, 2021, Stefano Boeri gives the lecture entitled Green Obsession for IAAC's 9th Advanced Architecture contest: Design for Biocities.
In the lecture, Stefano Boeri addresses and retraces the themes that have characterized the project work and research of Stefano Boeri Architetti in the last 15 years.
The title, in particular, recounts the volume Green Obsession, Trees Towards Cities, Humans Towards Forests (ed. Actar, 2022), edited and published by Stefano Boeri Architetti.
Green Obsession proposes an alternative path to be taken, a paradigm shift for architecture and urban planning. The book aims to give voice to the ecological transition towards which is increasingly necessary to address.
The event is online on Zoom and Facebook.
Register for the Zoom event:
https://iaac.net/iaac-lecture-series-stefano-boeri/