from smart city to sustainable and resilient city
meeting with stefano boeri on the 3rd april at superstudio 13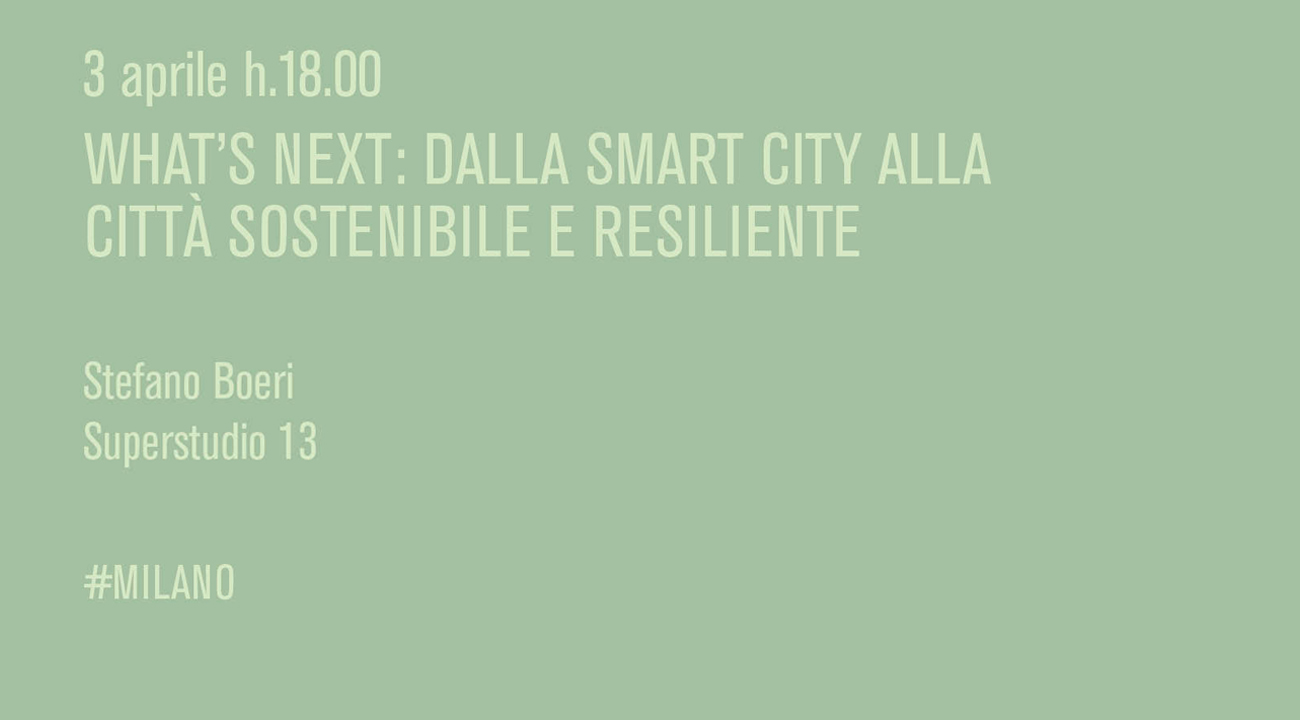 Mercoledì, the 3rd of april 2019, at 6:00 p.m., at  Superstudio 13 in Via Vincenzo Forcella in Milan, Stefano Boeri is going to take part to a milanese meeting with Pierfrancesco Maran, Councilor for Urban Planning City of Milan.
The meeting is part of a series of the Third edition of the event-exhibition "Smart City: People, Technology & Materials", conceived and organized by Material ConneXion® Italia, curated by Architect Giulio Ceppi e sponsored by the Municipality of Milan, by Lombardy Regional Government, by Camera di commercio di Milano Monza Brianza Lodi, by Aism, Anci, Assolombarda and Siec.
The meeting is moderated by: Silvia Botti, Direttore di ABITARE
The conversation will be also shared by Arch. Giulio Ceppi, curator of Smart City; Piero Pelizzaro, Chief Resilience Officer of the Municipality of Milan; Cristian Acquistapace, SVP Energy Efficiency Business Development at SNAM.